Features
Q&A with Crosstown Barbecue Owner Steve Williams
Crosstown Barbecue celebrates 50 years of serving barbecue in Springfield, MO in 2020. Steve Williams, who has owned the restaurant for 39 years, talks about the business, its impact on the community and the legacy of his father, founder Jess Williams.
by Jamie Thomas
Feb 22 2020 at 8 a.m.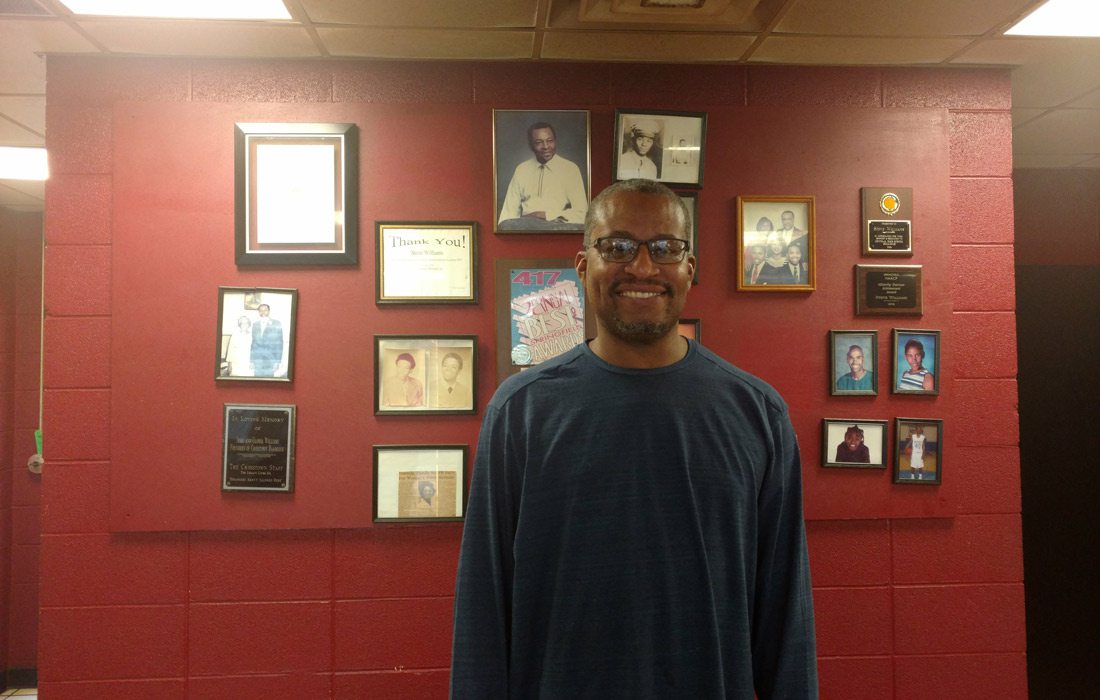 Saturday, February 22 is the 50th anniversary of Crosstown Barbecue, which has been serving Kansas City-style barbecue in Springfield, MO for an incredible five decades. For 39 of those 50 years, Steve Williams has been running the restaurant and is celebrating the milestone with live music and, more importantly, stories about his father Jess Williams, who founded the business back in 1970. For the first 17 years that Crosstown Barbecue was open, Williams senior would commute from Kansas City to Springfield, sleeping in a small back room of the venue that still stands today. 417 Magazine spoke to Steve Williams about the enduring legacy of Crosstown Barbecue and his family.
How does it feel for Crosstown Barbecue to hit 50 years?
It's kind of surreal really, because you know, you go to work every day, you just do what you do because you like it, and all of a sudden you've been here—in that of the 50 years that we've been in business, I've been here 39—I'm thinking "where in the heck did 39 years ago?" It makes me think about all the sacrifice, all the hard work and just all the different obstacles and things that my dad persisted through.
Do you have any regulars who have been coming for most of this time?
Oh yeah, I've got people that have been coming here since 1970. They still tell me stories about my dad. I've had people come in to this day, and they say "man, your dad was an awesome guy." I hear that all the time with people that are older, people that have grown up in the neighborhood. Our family has always been about giving back and just trying to make our community a little better. There are still a lot of kids that I feel that I've made a difference in their lives throughout the years that I've been here. Between coaching basketball for 26 years in the community, and in the inner city youth ministry for kids and parents.
How has the menu changed in all that time? Has it changed at all?
Oh, it's changed. In 2002, I changed it up a little bit. It's constantly changing because I create different barbecue sandwiches now. Customers come in, say "I want this on this and put that on top," and I'll say, "wow, okay." And I'll try it. After that, I say, okay, well, I'm going to put it on the menu. And it's funny because I name them after people. We're also getting ready to start having soul food Saturdays from 3 p.m. to closing. We have a different menu along with the regular one, with different sides and different entrees.
How much has Springfield changed in the years Crosstown Barbecue has been open?
So much around me has changed. A lot of the industry's kind of left this area. A lot of the people that said that they would be regular customers here were taken out of the area because of their jobs. Right now, everybody's about convenience. For lunch, people don't have a lot of time. But it's funny, our lunches used to be mad fast, but now our lunches seem to last forever. They kind of start at 11 o'clock and there'll be two people here, two people there and it just kind of goes on and it'll be that way all day.
What do you think has kept Crosstown Barbecue going for this long?
Well for one, business-wise, we're trying to keep the costs down. And then two, it's about relationships. My father always told me that people like to do business with people they like. As much as they love the food, people would just come in for conversation, just so they can talk to my dad or talk to me. I think people like that right now, in the hustle and bustle of everything, you know? We appreciate the business and people want to be appreciated, we let them know that we do appreciate it.
You also coach basketball and run a youth ministry while you're running Crosstown Barbecue?
Yeah. Running a business, coaching. And then in 2005, I started preaching. I accepted my call to the ministry and I've been ordained since 2009, I believe. I'm assisting ministers at the church at Turning Point Church. In 2009 I started an inner city youth ministry called Crossway Ministry. It's targeted to kids from 12 to 18 years of age.
What advice would you give to a business owner hoping to make it this long?
Well, for one, I understand—I've learned—that nothing's possible without God. I'm a man of faith and I realized that it was only God's grace that's allowed this business to continue and go through all the ups and downs. Some years I thought "man, I can't make it." But I hung in there and I worked hard.
How do you think Crosstown Barbecue being here so long has impacted the community?
I just think, you know, for my dad being here and what he meant to this community, what he did for this community by bringing people of differences together through food. He did that. He broke down racial barriers, socioeconomic barriers. There's a lot of division in the city, and I just feel that this restaurant has been a place where you can drop your differences and come in. I think my legacy is to continue to do that. I think that's what this is about, that's what my life is about.
Crosstown BBQ 50th Anniversary
Crosstown BBQ is celebrating 50 years in business from 1 p.m. to 6 p.m. (close at 9 p.m.) with live music, stories and, of course, delicious KC-style barbecue.
1331 E. Division St., Springfield
417-862-4646