Reviews
Grand Slam SPAM
We got a taste of Springfield's new island-infused eatery.
By Lillian Stone
Sep 12 2016 at 11:26 a.m.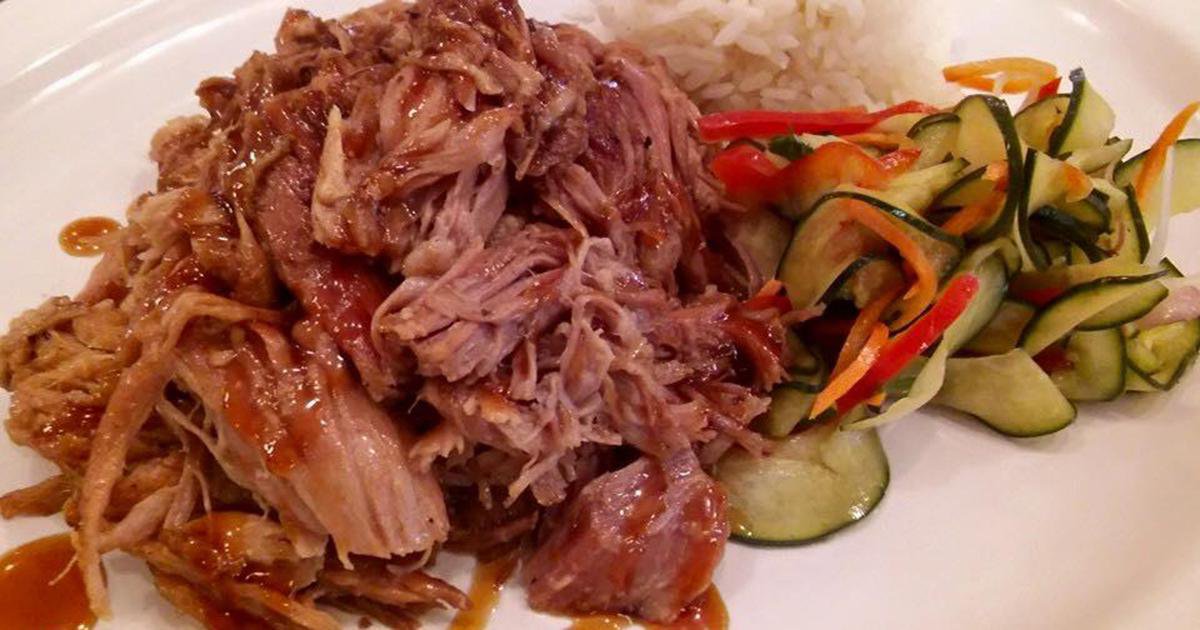 I visited The Big Island Grill on a rainy Friday night. The day had dragged on, and I had accidentally dunked my Birkenstock-clad feet in a huge puddle upon leaving my apartment. I was crabby and soggy, but the prospect of visiting the Tan brothers' new venture put some spring in my step.
I was not disappointed. Opening the front door, I was greeted with a merry "Aloha!" by the staff and owners. My date, officemate Adrienne Donica, was already donning her complimentary lei when I arrived. The host lei'd me and led us to a cheery table, where the dreary evening quickly slipped away.
Brothers John and Johnson Tan are power players on Springfield's dining scene. They've tantalized our taste buds at Ocean Zen, Flo and 5 Spice China Grill. This latest venture capitalizes on the tiki bar trend. The Tan brothers closed Flo on August 27 and spent the next four days gutting the restaurant's signature sexy interior. Walking into The Big Island Grill, the place was unrecognizable. Stacked cans of Spam adorned countertops, and light radiated from the bright color scheme. Bamboo accents rounded out the Hawaiian décor.
First things first: You can't kick back at a tiki bar without ordering an island-inspired drink. I went for the signature Big Island Punch, a concoction that blended several secret ingredients—one of which I suspect was a healthy dose of rum. Adrienne tried the POG Punch. Our waiter explained that POG stood for pineapple, orange and guava flavors, all served in a giant bowl-shaped glass. We were both pretty excited to see our drinks arrive adorned with paper umbrellas. They went down smooth and definitely got bonus points for presentation.
The menu is a combination of backyard favorites, Asian-inspired indulgence and island-infused, savory goodness. Adrienne went with the Traditional Hawaiian Style Kalua Pork, choosing macaroni salad and cucumber salad as her sides. I decided to go all in and ordered the Teriyaki Glazed Grilled SPAM. Where else would I get the opportunity to enjoy a well-plated portion of SPAM? Besides, I had never tried it, and highly-processed meats intrigue me. If you're wondering, SPAM is a canned meat product that first took the world by storm in 1937. According to the SPAM website, it really only has six ingredients. That made me feel a little less skeeved out pre-consumption.
Call me converted and pass the SPAM. It came brushed in a sweet teriyaki glaze, and was served over a bed of sticky rice. I was mostly worried about the SPAM's texture, but it was grilled to perfection. My side of stir fry mixed vegetables was perfectly prepared and also sweetly glazed. Adrienne's pork was also impressive, falling apart tenderly without a hint of dryness. Our favorite side: the cucumber salad, which tasted like a fresh take on a backyard barbecue salad.
The Big Island Grill is open for lunch and dinner, and most items on the menu fall between the $10 and $15 range. A round of applause for the Tan brothers: They've pulled off a culinary quick-change and equipped 417-landers with some much-needed island cuisine. I'll be back for more Spam.
Teriyaki Glazed Grilled Spam