Reviews
Revisiting Avanzare Italian Dining
Avanzare is the go-to upscale seafood dining and Italian classics in Springfield, MO. We revisit a favorite and chow down.
By Claire Porter
Aug 2019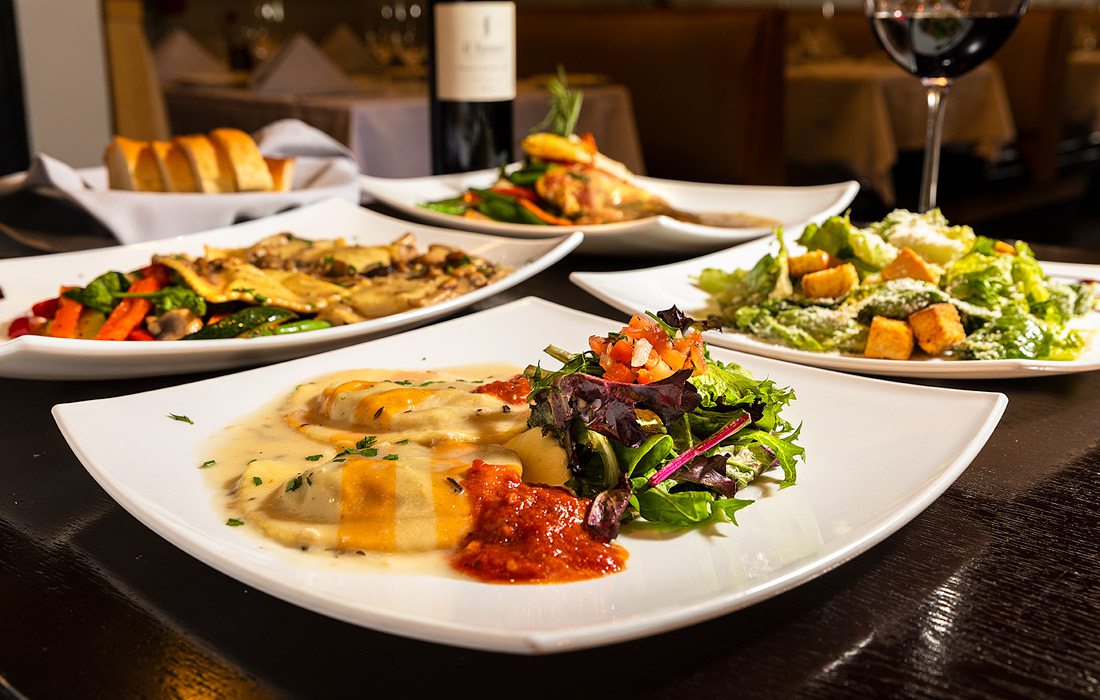 If you worked in the Louvre and walked past the Mona Lisa every day, would her beauty become commonplace to you? If you lived in Seattle, would the majesty of Mount Rainier looming over your daily commute eventually cease to take your breath away? When we are surrounded by steadfast, awe-inspiring things, we can become blind to the wonder they inspire. So it pays to take a moment every now and then to stop and gaze in admiration at a hand-painted smile or to stand humbled before a towering summit—or, as I discovered recently, to sit swooning before a plate of short rib ravioli.
Springfield's own Avanzare Italian Dining has been part of our fine-dining landscape for just over 15 years, and in that time it's been unwavering in its commitment to providing attentive service and creating dishes that are at once comforting and exciting. But, as many diners have experienced, we've been pulled away throughout the years by the siren call of new restaurants opening up, food trucks arriving and drink concepts tantalizing our taste buds. When we heard that Chef Tony Garcia added a few new menu items, we realized we needed to pay a visit to Avanzare to be able to appreciate what had been before us all this time.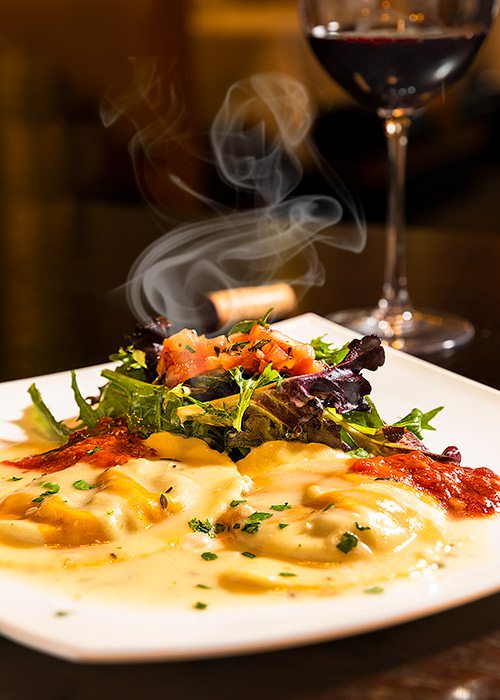 New menu items at Avanzare will have you diving in fork-first. The crab cake raviolio is just one of the new saucy indulgences.
Purchase Photo
Photos by Brandon Alms
Over the years, the menu at Avanzare has remained predominately the same, filled with classic Italian dishes, premium cuts of beef, fresh seafood and signature pastas. But a few new plates have made an appearance, including the pollo saltimbocca, which consists of tender chicken breast sauteed in a light and citrusy lemon glaze and served atop a mound of savory mashed potatoes along with sauteed vegetables. In the mood to sample a few of Chef Garcia's handmade pastas, we sampled the crab cake ravioli starter and the short rib ravioli entree. The creamy crab cake ravioli were stuffed with a smooth, rich crab filling and tossed in a cream sauce, all of which was served on a bed of field greens. The light acidity of the salad cut through the rich sauce and also kept us from indulging in too much of the wonderfully herbaceous basil butter served along with the bread basket.
The short rib ravioli dish was far and away the star of the show. The ravioli were plump with tender, juicy short rib filling, and to each piece of pasta clung savory Marsala cream sauce that incorporated a hint of mushroom-y earthiness. It's a plate that reminds you of the beautiful things you've taken for granted, and to fully appreciate it, sometimes you just need to close your eyes, breathe deeply and inhale the smell of ancient oil paintings, crisp mountain air or a perfectly done Marsala sauce.