Dishes
Enjoy Creamy Tortellini al Prosciutto from Avanzare
These seven dishes or drinks have passed our taste buds this month and made us rave. They are ranked by level of yumminess.
By The Editors
Aug 2018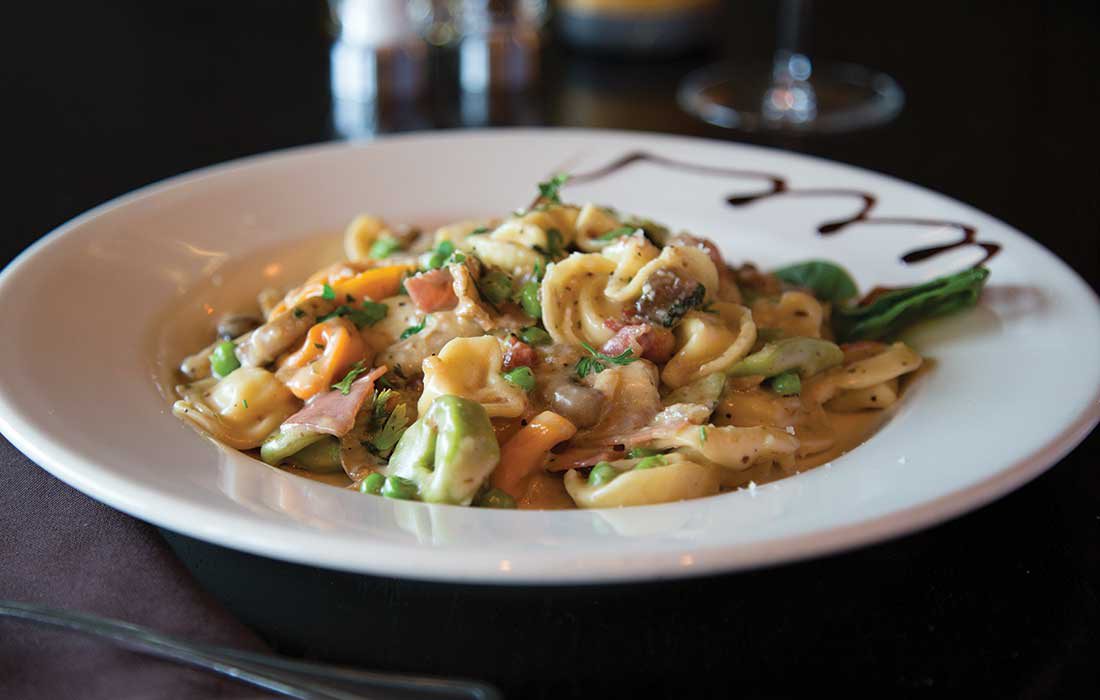 1. The creamy Tortellini al Prosciutto from Avanzare (1908 S. Glenstone Ave., Springfield, 417-567-3463, avanzareitaliandining.com) is a standout dish including ricotta cheese–stuffed tortellini with sweet peas, prosciutto, mushrooms, onions and cream. We're drooling already.

2. The Asian chopped chicken salad from The Press Coffee & Juice Bar (2144 E. Republic Road, Springfield, 417-501-1014) is a hearty meal that leaves nothing unaccounted for. Locally sourced chicken accompanies forkfuls of crispy green cabbage, organic kale, carrots, cucumber, red radish, basil and sliced toasted almonds, all with a tangy sesame-ginger dressing made in-house. This is one tasty salad!

3. The creme brulee cheesecake from Jimm's Steakhouse (1935 S. Glenstone Ave., Springfield, 417-886-5466, jimmssteakhouseandpub.com) is the best of both worlds. Combining the crunchy shell of a creme brulee with a classic New York–style cheesecake, it's not to be missed. It's big enough to share, too. 

4. The Queen's Park Swizzle from Golden Girl Rum Club (137 Park Central Square, Springfield, 417-425-5162, thegoldengirl.com) is delicious and just barely sweet. It's deceptively simple; inspired by the Queen's Park Hotel in Trinidad, it's made of lime and Trinidad white rum and topped with mint, bitters and simple syrup.

5. The crumbly biscuits and gravy from the brunch menu at Harvest (8011 E. State Highway AD, Rogersville, 417-830-3656, harvestmo.com) has some of the best gravy we've ever had. It is a true sausage gravy—Harvest grinds its made-in-house sausage and adds herbs like thyme and sage from its garden to serve along biscuits, also made in-house. Yum!

6. For a classic treat, order Leland's Grilled Cheese over at Cherry Picker Package X Fare. (601 S. Pickwick Ave., Springfield, 417-986-5800, cherrypickerpackage.com) This is one delectable sandwich that won't bite your wallet. Herb butter, havarti cheese, provolone, blue cheese crumble and bacon and Artisan's Oven sourdough bread are a perfect combination. To up your lunch game, pair it with orange tomato bisque soup.

7. You can't go wrong with a hearty calzone or stromboli at Mama's Style Kitchen (206 N. First St., Ozark, 417-485-3330). We recommend it with the meatballs, but there are tons of toppings to choose from. So enjoy!