Life
Haunted Places in Springfield, MO
Halloween is almost here, so it's time for a ghostly roundup from 417-land.
by Jamie Thomas
Oct 04 2019 at 10 a.m.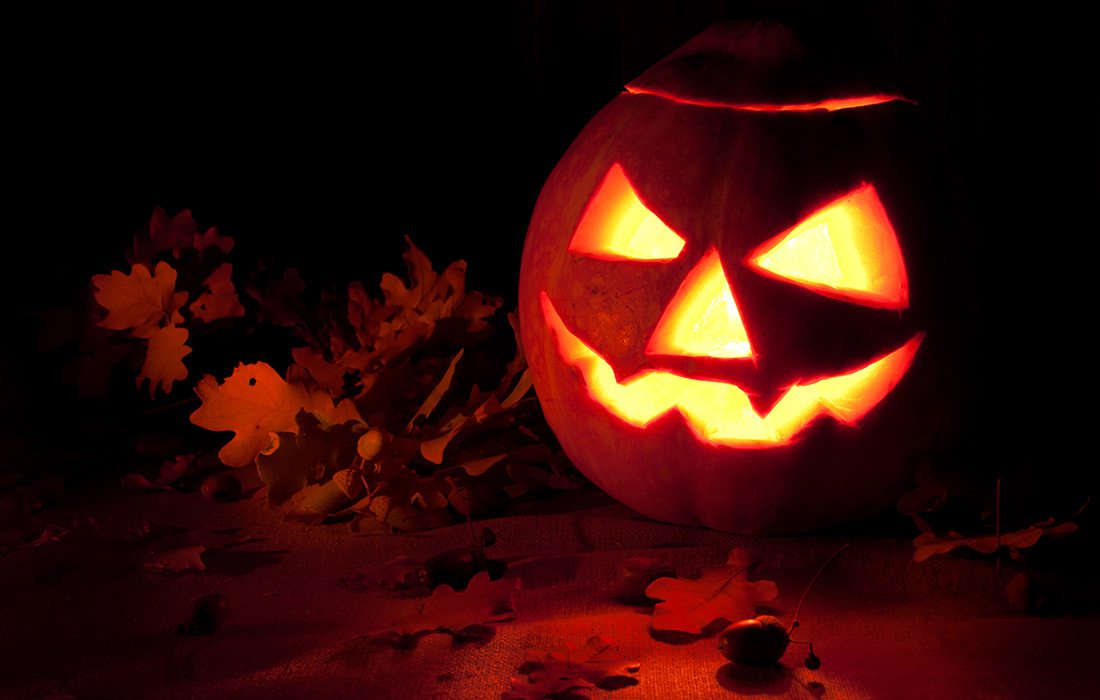 October is here and, for some of us, this can only mean one thing—the spooky season has begun. The beginning of October is the beginning of the run-up to Halloween. A month-long binge of horror movies, ghost stories, creepy podcasts and deciding on a decent costume by the 31st. There are plenty of haunted places in the Ozarks, so if you're looking for somewhere the spirits might wander, here a few places in Springfield, MO to test out your spirit box. If you're more of a skeptic, these places are also brimming with local history.
Pythian Castle
Starting with perhaps the best known of 417-land's mysterious locations, Pythian Castle has plenty of strange stories stretching back to when it was built in 1911. Originally built by the fraternal order of the Knights of Pythias, the castle has changed hands a number of times throughout its history. The order initially used it as a home for widows and orphans of its members, before the U.S. Army bought it to use as a Service Club (not to mention to supposedly hold German prisoners of war) during World War II.
Today, Pythian Castle has fully embraced the ghostly tales of mysterious voices, moving furniture, lights turning on and off and even disembodied screams and feelings of doom in the basement (where it's said those aforementioned German prisoners were held). Ghost tours, full-blown ghost hunts and murder mystery theme nights are just a few of the macabre attractions offered at the castle, plus historical tours for those less paranormally-inclined.
The Landers Theatre
The Landers Theatre, owned by the Springfield Little Theatre company since 1970, is one of the most culturally significant locations in downtown Springfield. The theater was built in 1909 and has been in use as both a live theater and a movie theater ever since. It's no surprise that, in that time, it's also developed a few ghostly tales. The theater was gutted by a raging fire in 1920, claiming the life of a janitor. In the years since, the janitor has apparently been seen going about his job by several theater patrons, quietly sweeping the darkened balconies and showing some pretty respectable dedication to his work.
Another specter reported at the theater is seen from the outside—a blonde-haired woman in an Elizabethan dress, gazing out silently from a window on the fourth floor. These are just two of a few haunting encounters people have reported over the theater's many years. Next time you see one of the shows performed by Springfield Little Theatre, make sure to keep an eye out for anything...unusual. Find out more facts about the historic theater.
Phelp's Grove Park
The 44-acre Phelp's Grove Park is one of the most idyllic places in Springfield, MO. It's also home to one of its bleakest and most unsettling ghost stories. The Bride Under the Bridge is said to be the spirit of a young woman killed on her wedding day, along with her new husband, when they lost control of their horse-drawn carriage on Grove Park Bridge.
Some have reported seeing the bride wandering the area on foggy nights, still in her elegant wedding dress, veil and all, lost and confused. Others have said that under the veil is a dark, abyssal void where her face should be, waiting to swallow the sanity of unlucky victims. Anyway, Phelp's Grove Park regularly plays host to all kinds of fun events like Yoga in the Park and Bark in the Park!
Walnut Street Inn
The Walnut Street Inn has stood since the 1890s, so it's no surprise that it's developed a reputation for ghostly goings-on. In the tradition of America's many haunted hotels—the Copper Queen Hotel in Bisbee, Arizona; The Stanley Hotel in Estes Park, Colorado; and the 1886 Crescent Hotel and Spa in Eureka Springs, Arkansas to name just a few—the Walnut Street Inn has its own guests who seemingly never left.
The best-known story is of a man who, while staying at the inn, looked up from his bed to see an elderly woman sitting at the table in his room, playing  a ghostly game of solitaire with a pack of cards. When he told her that the room was his, she simply disappeared. At least she was polite. Book a stay at the Walnut Street Inn yourself and see if you experience anything out-of-the-ordinary.
Everyone's Entitled to One Good Scare
These are just a few of the ghost stories found in and around 417-land. Even if you're not a believer, all of these venues (and countless others) are worth a visit for their history, culture and the various events held year-round. If you have a ghost story about the Queen City that you want to share, leave us a creepy EVP recording. Or, you know, send an email. Take a look at our calendar to find things to do this Halloween in Springfield, MO.
Read about these stories and more in Haunted Springfield Missouri by Edward and Karen Underwood, John and Sherry Jones, and Myths and Mysteries of Missouri by Josh Young.
Halloween Event & Activity Roundup
Did these spooky stories put you in the mood for more tricks and treats? We've rounded up the best Halloween events and activities to keep you celebrating all month long. From picking pumpkins at the pumpkin patch to experiencing Thriller on C-Street, you're sure to have a spooktacular October in southwest MO.