Life
Six Things That Might Surprise You About Springfield, MO's New Hy-Vee
Springfield's east side is getting a Hy-Vee. We got a quick sneak peak inside the new location and here are six unexpected things you can find.
By Colin Shea Denniston, previous reporting by Gary Whitaker and Jenna deJong
Feb 22 2022 at 8 a.m.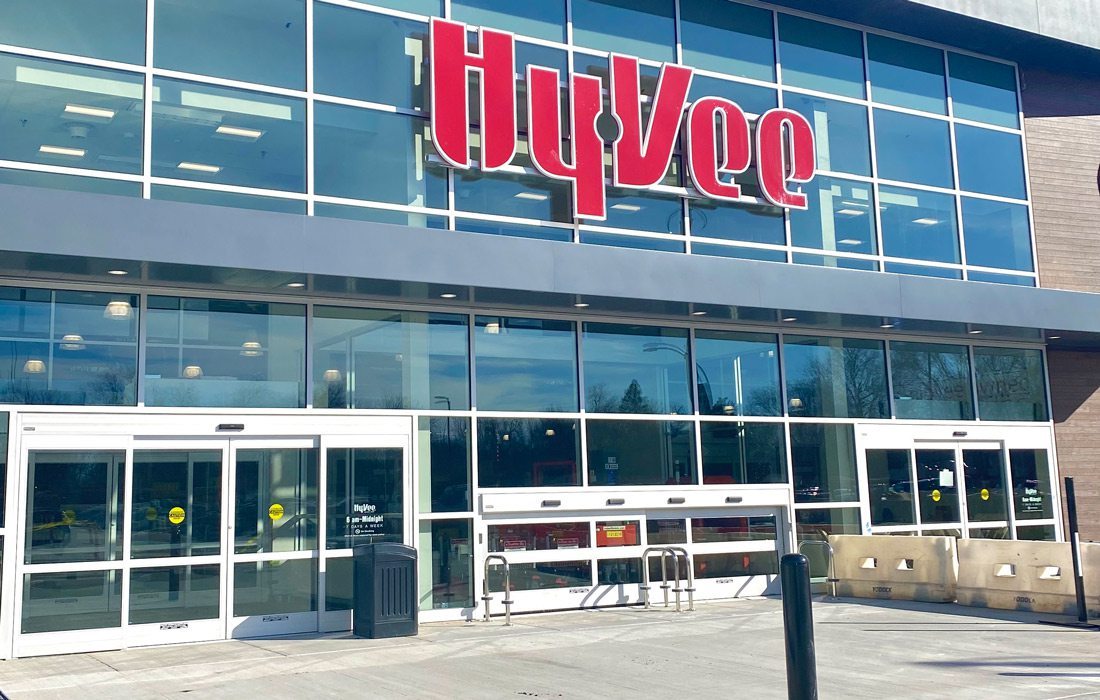 Springfield's newest Hy-Vee at (2150 E. Sunshine St., Springfield, 417-444-6860) is not your typical grocery store. They're making the customer experience a top priority by streamlining and digitizing the way you shop for groceries. And with food and drink options not found in other southwest Missouri stores, you may even end up sticking around after breezing through the digital checkout. Driving by you'll see the signs for DSW, Joe Fresh and Starbucks, but inside, there's so much more. We got a sneak peek inside the almost 94,000-square-foot store before it's highly anticipated opening day—and let's just say, you won't be disappointed. From treadmills to tap beers, here are five things you might be surprised to find in Springfield, Missouri's new Hy-Vee store.
Let's Get Digital
Through innovation and technology, Hy-Vee is speeding up your shopping trip. Throughout the store you'll find digital scales, touch screens and QR codes that cut down on the guesswork and personalize your order. With the Hy-Vee scan and go app, you can scan items from your phone while shopping, bag your order, pay with a simple tap on your screen and then be on your way. The store also offers curbside pick-up so you can fill up your trunk and be headed home without ever having to turn off the engine.
Next Level Eats
You know how they say to never go grocery shopping on an empty stomach? Well now that's a thing of the past. On top of a bakery, meat, seafood and specialty cheese counters, you'll find a variety of different restaurant offerings, from fresh rolled sushi to hand crafted burgers from the in-store Wahlburgers—the chain founded by Mark Wahlberg along with brothers Donnie and Paul. With this expanded food hall style setting, you can enjoy your meal as you settle into the cozy café-style seating or take it with you for a quick meal on the go. In a time crunch? You can even place your order on one of many conveniently placed touch screens, start your shopping and get notified when it's ready.
Wellness Check
For those looking for a one-stop-shop for all things beauty, wellness, and fitness, this may be your new favorite shopping destination. The expanded health market includes screens for you to enter your information, add desired supplements and get reminders when it's time to reorder. The Bellissima cosmetics shop could rival that of stand-alone stores and offers hair, makeup and nail products in a wide range of price points. And maybe most surprising, in a partnership with Johnson Fitness & Wellness, you can hop on a treadmill or elliptical in the store, scan the corresponding QR code and order it directly through the website.
The Sweet Spot
Say goodbye to the last-minute check-out counter candy grab. This Hy-Vee has a full-on candy shop smack dam in the center of the store. One of only three locations with this expanded set up and charming design, you'll feel transported to a New York City boutique candy shop with its black and white diamond patterned floor and larger than life gumball machine. Satisfy your sweet tooth and prepare to have your kids fighting over who gets to accompany you on your next grocery store run.
21 and Over
While everyone will agree on the top-notch food offerings, there's some extra-special adults-only offerings as well. The store's bar has an elevated sports bar feel with richly stained woods, deep leather benches and 10 flat screen tv's. With 32 beers on tap, you may have just found your new favorite spot to watch the big game. In addition to the large walk-in beer cooler, the store's liquor section has seriously high-end upgrades like their temperature-controlled wine vault for higher-end bottles and a humidor with over 100 different cigars to choose from.
Well Dressed
While many grocery stores share a shopping center with clothing retailers, this Hy-Vee is bringing them inside. After filling up your cart with your regular grocery store haul, be sure to head to the north end of the store where you can shop for clothing and shoes for the whole family from DSW and Joe Fresh. There are even QR codes below certain items that take you directly to the store's website where you can shop for more sizes and similar styles.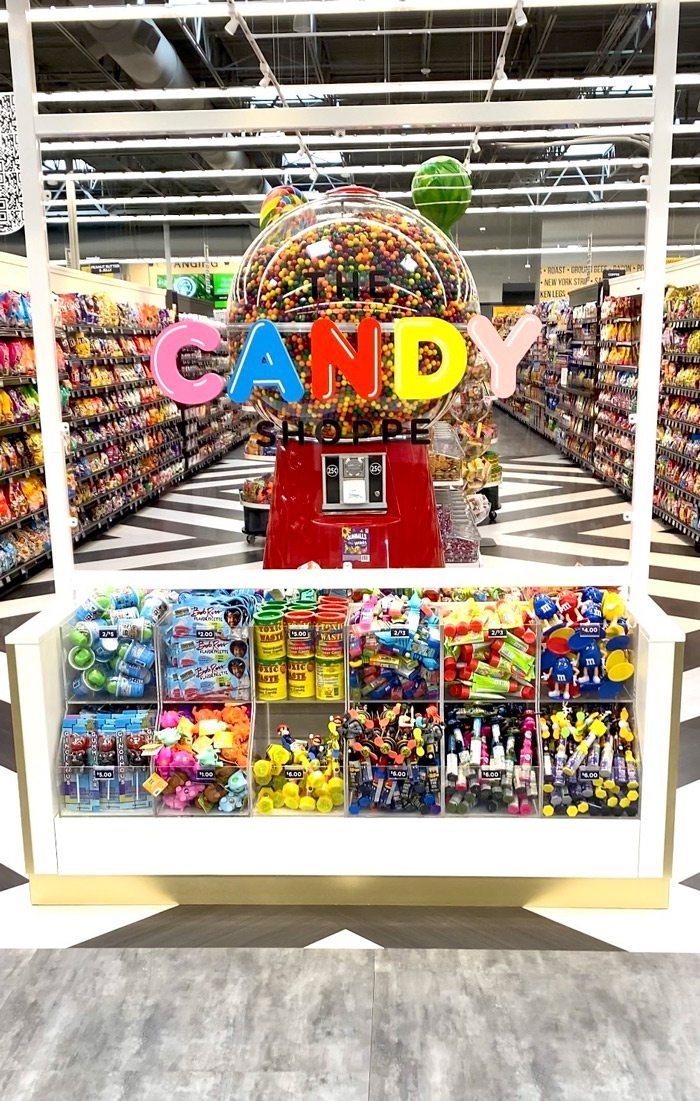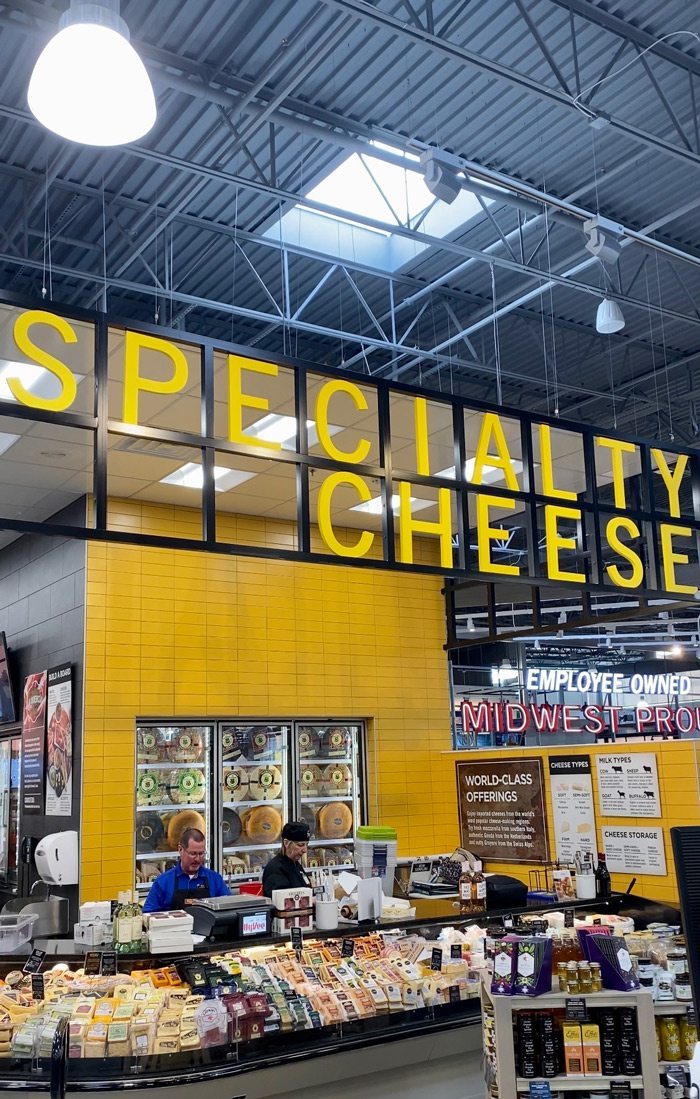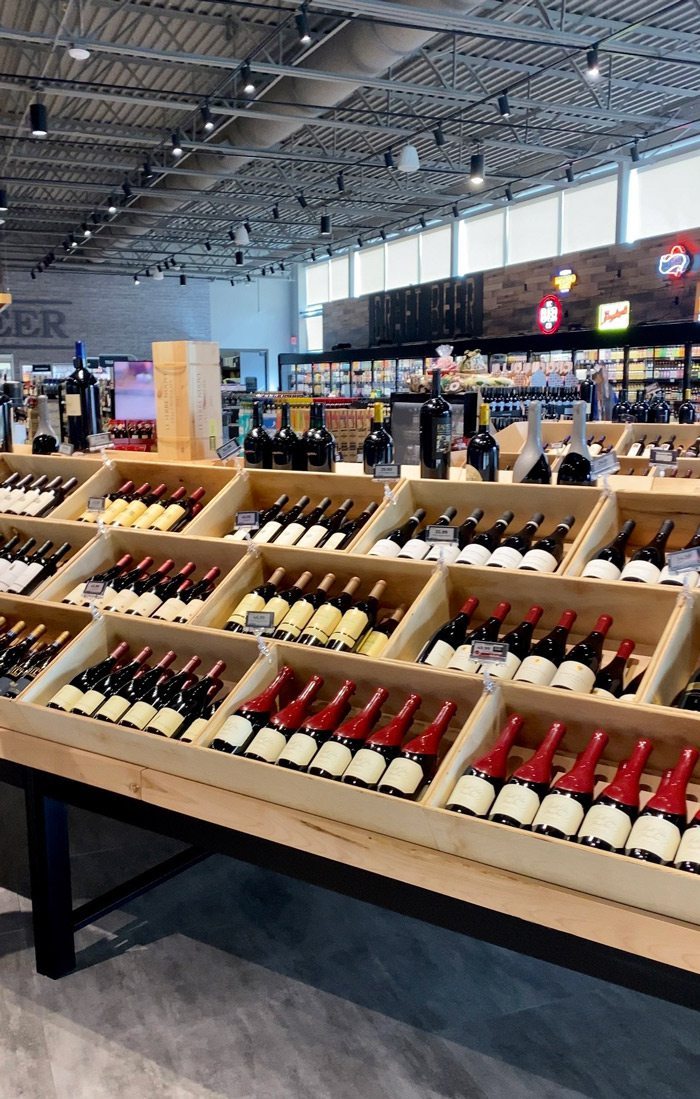 Photos by Colin Shea Denniston
This blog was updated with new information on August 19, 2020. 
Last year, we reported that a second Hy-Vee store would open on East Sunshine Street in early 2020. Like most things this year, the opening is now postponed, but there is good news: Director of Public Relations Christina Gayman told 417 Magazine that Hy-Vee officials are currently working on and finalizing the store's design plans, and that construction is expected to begin this fall. Gayman said Hy-Vee officials are estimating an opening date sometime in 2021.
See below for 417 Magazine's original reporting in March 2019 about Hy-Vee's second Springfield location. 
---
This blog was originally posted in March 2019 . 
Earthmoving machinery is crisscrossing the vacant lot in the 1100 block of Sunshine Street and Luster Avenue today, in preparation for the construction of Springfield's second Hy-Vee store. Vice President of Corporate Communications for Hy-Vee Tina Potthoff tells 417 Magazine that the ground preparation work has two purposes; first to put the property in compliance with city ordinances prior to construction and to clear out any areas where people may have once camped and used the property for temporary shelters. 
Springfield City Council approved the necessary rezoning of the property to accommodate a Hy-Vee store in 2012. The store's design plans were approved in 2014, but until this week there was no activity on the 12-acre lot. Following the land prep work, Potthoff says the installation of support beams will be the first sign of construction later this year. While no timeline for the completion of the store has been set, she says to expect the store to open no sooner than early 2020. The new store will fill a grocery vacancy on East Sunshine with the recent closing of Ruby's Market. The area's first Hy-Vee is located at 1720 West Battlefield.