Life
The 10 Most Popular Local Products at Hy-Vee and Where to Find Them
Shopping local couldn't be easier when you do it while loading it up on groceries. Here are the 10 most popular local picks at Hy-Vee and the aisles where you can find them.
by Ettie Berneking
Sep 01 2021 at 8 a.m.
Next time you swing by Hy-Vee (soon we'll be able to say Hy-Vees plural, and we can not wait), be sure to look for the "local" sign as you fill up your cart. Hy-Vee might be a major national player in the grocery game, but it's also a major support of shopping local. That's why you'll find all sorts of 417-land products on the shelves. They sell super well! "Typically, anything local is popular here," says store manager John Blocker. "Everyone wants to support the community by shopping local, and local just has universal appeal." While Hy-Vee carries way more than just 10 417-land favorites, these are the top 10 best sellers.

PRESENTED BY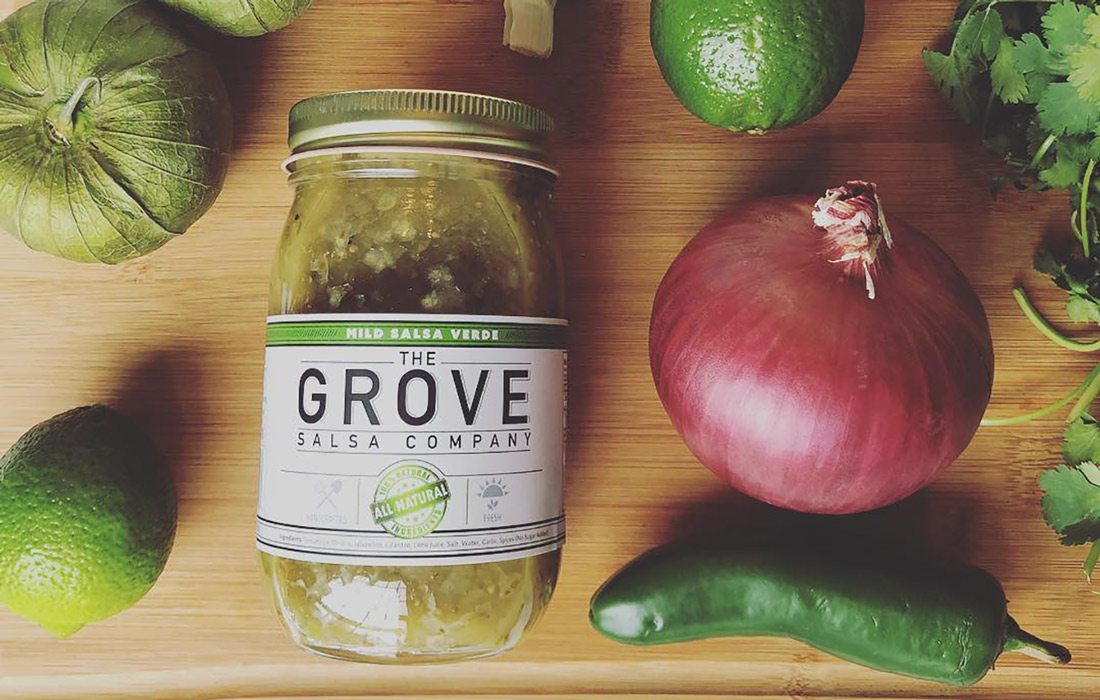 Photo courtesy Grove Salsa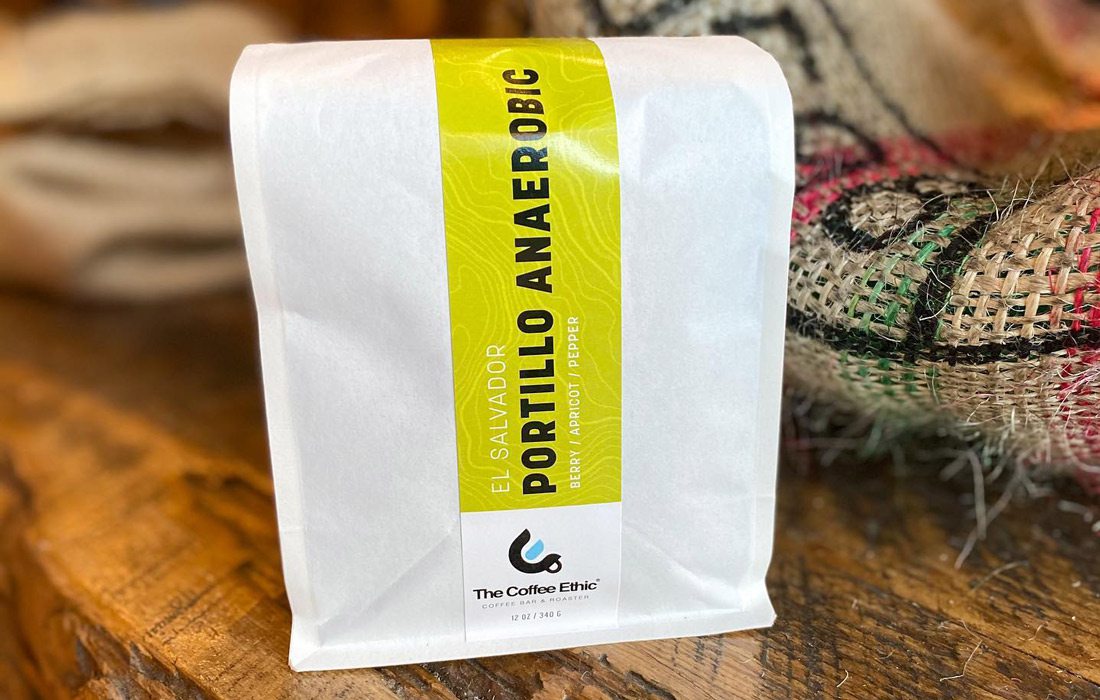 Photo courtesy The Coffee Ethic
1. Lucky Bee Honey
From: Branson
Rave Reviews: This isn't your normal honey. Take your pick of flavors including orange blossom and avocado blossom, then pick which size of glass jar you want and enjoy all the hard work these bees put into that sweet, sweet nectar!
Where to Find It: Aisle 9
2. Grove Salsa
From: Springfield
Rave Reviews: This popular salsa has been around for a hot minute (get it?), and for good reason. You can take home a jar in a range of spice levels depending on how much heat you can handle, and there's also a range of flavors. Dip into tequila lime, cilantro lime and plain habanero.
Where to Find It: Aisle 5
3. The Coffee Ethic coffee
From: Springfield
Rave Reviews: Coffee Ethic has been brewing some of our favorite coffee for decades, and once they started roasting their own beans, we fell in love with them even more. Then in early 2020, Hy-Vee added Coffee Ethic beans to the shelf, and we almost lost our minds. Hy-Vee carries six varieties of whole bean coffee from the Ethic, and if you need you beans ground, there's a grinder in the coffee aisle.
Where to Find It: Aisle 13.
4. Leong's Cashew General and Sweet and Sour sauces
From: Springfield
Rave Reviews: If you haven't had Leong's Springfield Cashew Chicken, we don't know how you call yourself a 417-lander. This stuff is so good that it's been written about in the New York Times, and ever since the Leong family started bottling those delicious sauces, you can (almost) recreate this dish at home.
Where to Find It: Aisle 3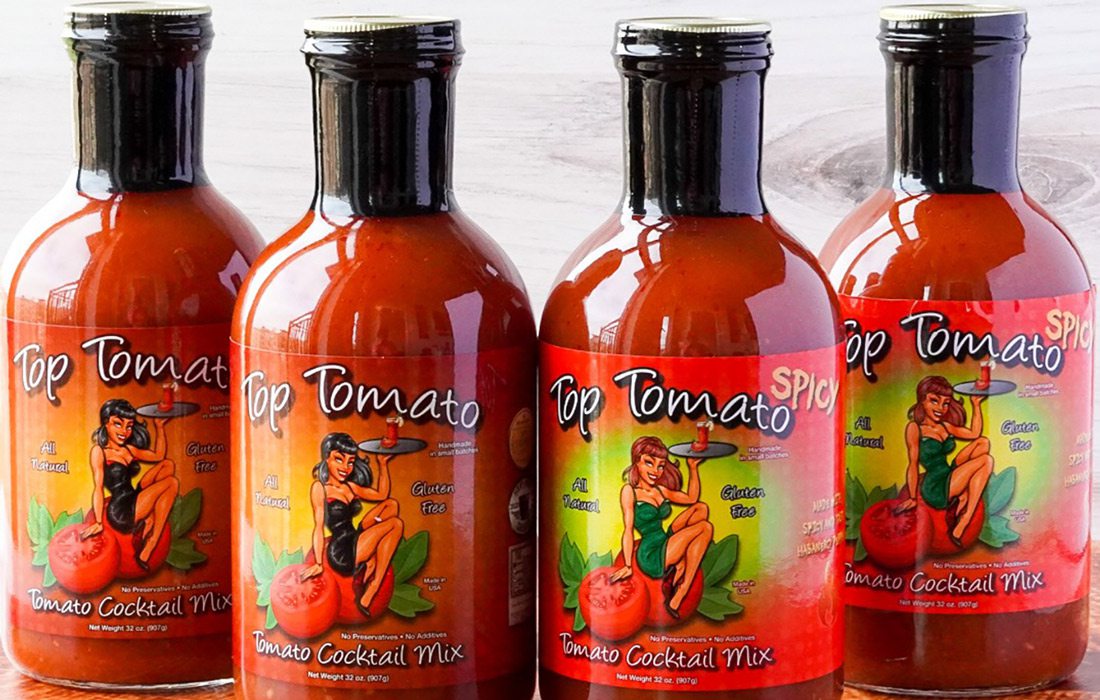 Photo courtesy Circle B Ranch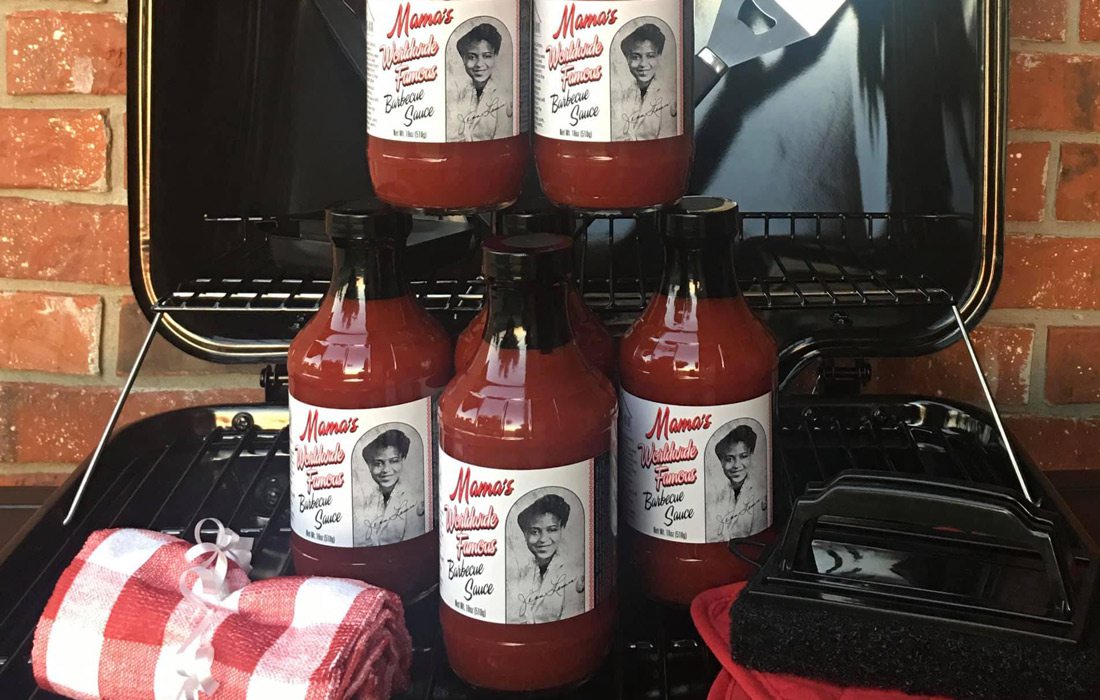 Photo courtesy Mama's Worldwide Famous Barbecue Sauce
5. Circle B Ranch Bloody Mary Mix
From: Rogersville
Rave Reviews: Yes, you can load up on Circle B Ranch's organic meats and nitrate-free snack sticks while you're at Hy-Vee, but you can also head home with Circle B's bloody mary mix. There's no MSG, no preservatives and no high fructose corn syrup. Just plenty of tomatoes, garlic and spices.
Where to Find It: In the wine and spirits section
6. Mama's Worldwide Famous Barbecue Sauce
From: Springfield
Rave Reviews: You'll only find one flavor of this popular barbecue sauce because that's all you need. This stuff is a classic, and it goes great on just about anything you can throw on the grill.
Where to Find It: Aisle 6
7. albertini skincare line
From: Brookline
Rave Reviews: This local skin care line was created for women who are "old enough to know and young enough to care" about their skin. It's also cruelty free. Hy-Vee carries the skin hydrator, Did you Mist me hydration mist and the all natural olive oil cleanser.
Where to Find It: In the health and beauty section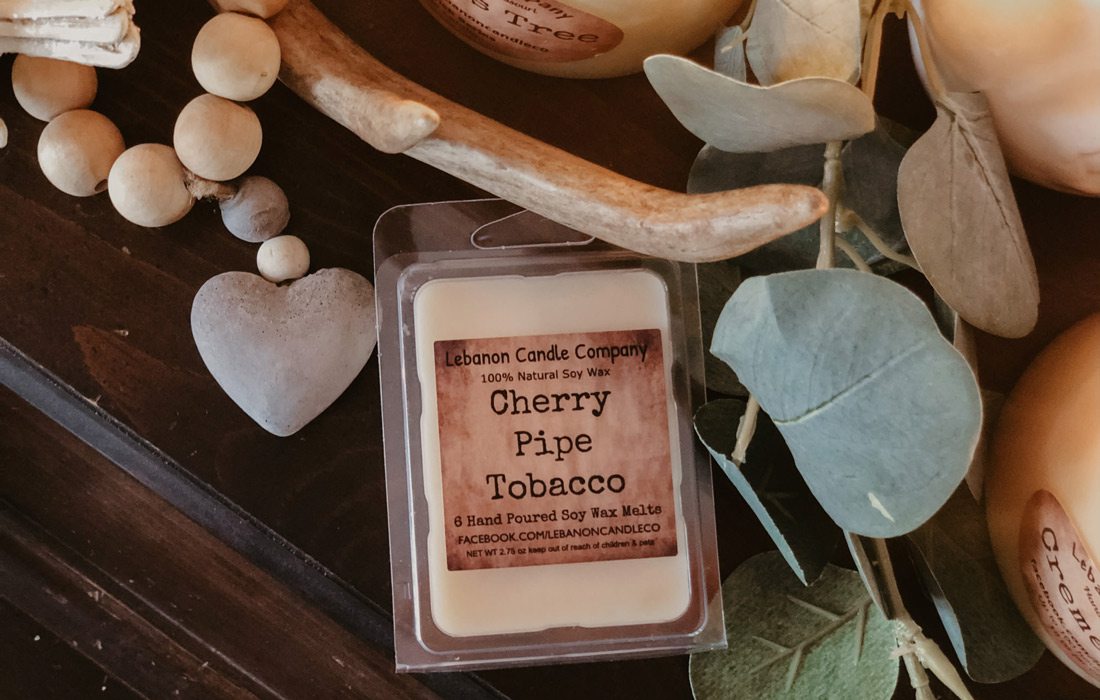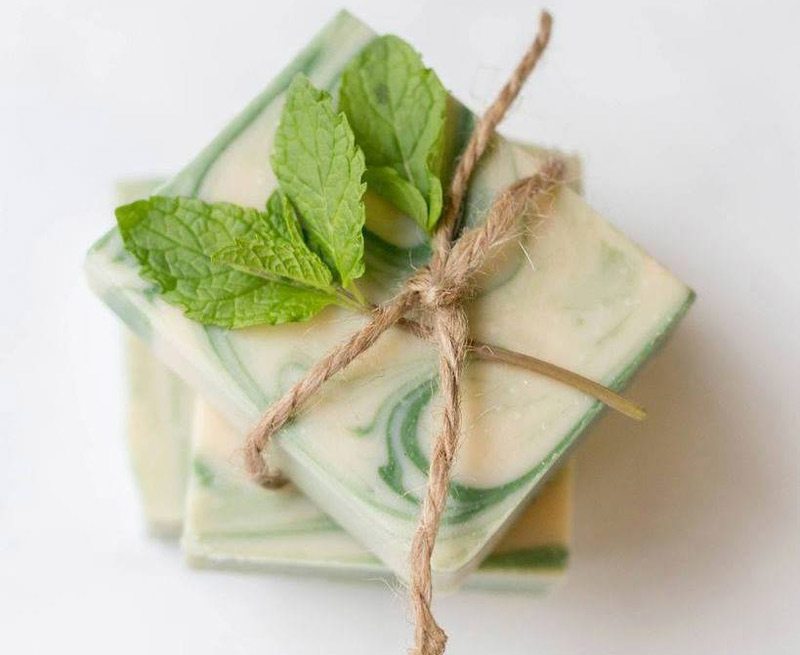 8. Windwood Farms soaps
From: Ozark
Rave Reviews: Gourmet eats aren't the only way you can shop local at Hy-Vee. Stop by the health and beauty section and check out the goats milk soaps made by Winwood Farms. You can follow along with the goats on Facebook, or just pick up a bar of eucalyptus mint or Apple Sage soap and lather up.
Where to Find It: In the health and beauty section
9. Candles from Lebanon Candle Company
From: Lebanon
Rave Reviews: Take your pick of scents from these candles and melts that are 100% soy. The fall line is especially tempting. If everything could smell like hazelnut coffee or fresh baked bread, we'd be thrilled. There are even more masculine scents like pipe tobacco and a beef jerky option, although we might recommend keeping that flame burning in the man cave only.
Where to Find It: In the candle section by the floral department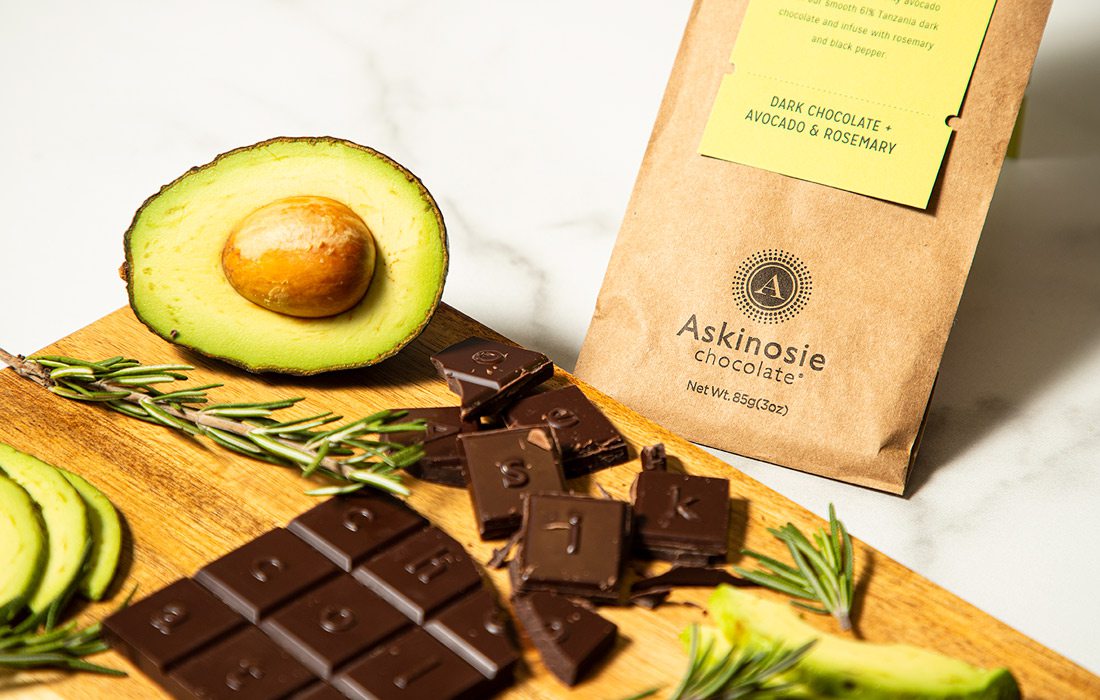 10. Askinosie Chocolate
From: Springfield
Rave Reviews: We saved the best for last. Askinosie Chocolate isn't just a favorite in Springfield, Missouri, it's gone national. Even Oprah wrote about how great these chocolates are in her magazine. Hy-Vee currently has 23 Askinosie products to choose from, which means you can enjoy whichever sweet, dark or white chocolate bar you crave the most or scoop up a handful of malt balls or cocoa nibs.
Where to Find It: In the health market chocolate section
Hy-Vee is your source for grocery, floral and catering. You can shop your local favorites in store or have them delivered right to your door.