Arts & Culture
Marcus Chatman's Musical Journey
Find Springfield rock-and-roll veteran Marcus Chatman this week at White River, Hotel Vandivort and Ebbets Field.
Aug 15 2016 at 12:34 p.m.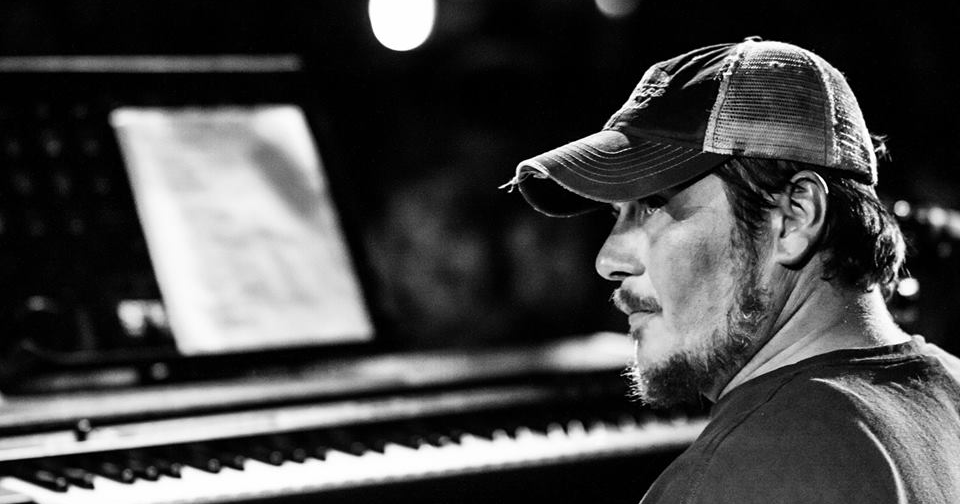 Marcus Chatman has been touring since childhood. Born into a musical family, he was singing harmonies as soon as he was old enough to speak. Chatman was the youngest of four children, dad was a baptist music minister.
"Around our vacations we would book gospel shows," he says. Both of Chatman's sisters grew up to be music teachers, his brother a music minister. He grew up to play rock-and-roll.
"I guess I was the black sheep," Chatman laughs. Now he's proud to be "one of the older cats" in Springfield's music scene. He has played in a laundry list of bands, side projects and spinoffs; inciting dance parties since the mid-1990s. He lists the members of each and their instrumentation; a roll call of sorts that covers most of the area's finest musicians.
It all began in 1994. He joined Barefoot Revolution shortly after graduating from Glendale High School at the encouragement of Brian Adams. Adams, who is now a full-time touring bassist with DeadPhish Orchestra and Great American Taxi, first told Chatman about the rock-folk-jam ensemble during first period journalism.
"Right after high school we started playing at Culley's; it was the perfect hole-in-the wall," Chatman says. After a seven-year run Barefoot Revolution broke up. "We disbanded in like a day, just dropped out of nowhere," he says. Almost immediately he jumped in the van with Speakeasy to play organ, trumpet and harmonica, in spite of not being an organ player.
"I wasn't a keyboardist at all at the time," Chatman says. Speakeasy began as a three-piece a few years prior, but he was thrown into the full-time fire on that Speakeasy tour after Shawn Eckels injured his wrist skiing. "As big a fella as I am, I'm pretty decent at skiing. I came down off the mountain and Shawn had broken his wrist on the bunny slopes with a wrist guards on," Chatman says. "He was playing with a cast, and all of a sudden I was getting a lot of solos. I was thrown into the mix really quickly."
Speakeasy slowed down when Eckels joined Andy Frasco and the U.N. to tour internationally full-time.
The whole while, Chatman has kept current small-piece gigs at intimate venues. He and Eckels began a weekly Sunday show at Ebbets Field on Walnut Street more than a decade ago. It continues with other-worldly guitarist Richie Rebuth and a rotation of other local players. You can also find Chatman most Fridays at White River Brewing Company, and he will be at Hotel Vandivort Sunday for a brunch show.
Chatman spends a lot of time as a studio mercenary. He's added keys to a number of local projects, recently for HeartPunch and Justice Adams Band. He says band projects are different now. The players have grown up: jobs, kids, work. "It's hard to get that type of group together and have purpose when we all have lives outside of that," he explains.
The Marcus Chatman Experience played Park Central Square last weekend for the Birthplace of Route 66 Festival, a project which launched at Imagine last year with 13 players on stage.
But with those and the more intimate shows playing mostly covers, he makes time for original music as member of star-studded new project, The Hook Knives. The band, comprised of Jess Balisle (bass), Mike Henderson (guitar), Ryan Fannin (drums) and enigmatic singer Ran Cummings is writing fresh material in the vein of simple '70s pop music rooted in rock. The Hook Knives debut August 27 with The Margins at Patton Alley Pub. Chatman, a recent addition to the band, says he's still hearing where he fits in. "I'm just trying to listen and figure out what needs to happen with me," Chatman, 40, says. "I guess that's a little bit of wisdom, a little bit of maturity that I'm now starting to show."