Arts & Culture
Menown To Play Nature Set At Copper Run
Tony Menown's trio plays at Copper Run in Walnut Shade this Saturday at 2 p.m.
By Brett Johnston
May 22 2017 at 4:10 p.m.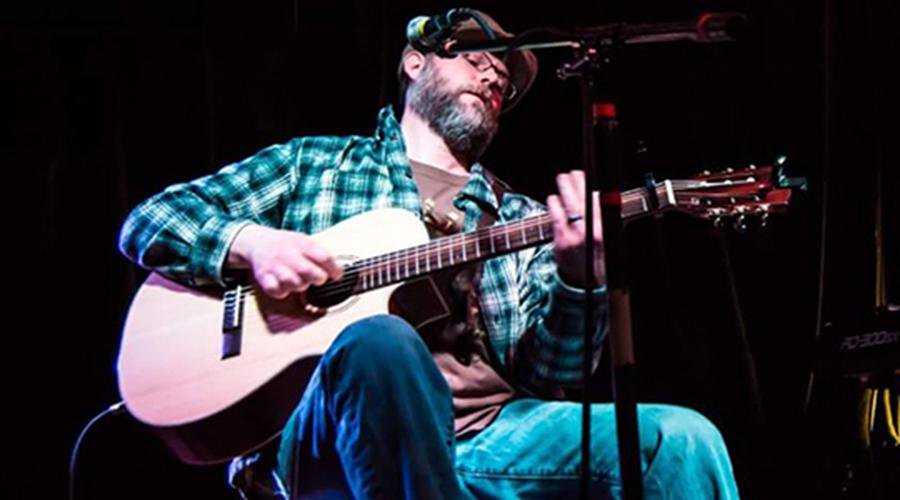 A veteran of the regional music scene, Tony Menown has played many stages. Among those less heralded is Copper Run Distillery in Walnut Shade. Menown says Copper Run Distillery is just a quick drive away and is a magical venue. "It's beautiful, literally out in the woods, but easy to get there," Menown says. The natural environment creates a nice setting. Copper Run's other strength as a venue is its family-friendly environment, despite it being a distillery. "It's incredible to see young people out with their parents," he says with a laugh. "And it's not awkward."
Menown's trio, which features Seth Darby on bass and Chris Blades on electric guitar, plays Copper Run this Saturday from 2 to 5 p.m. Menown, who plays and sings with Greene County Social Club, says the most noticeable difference between a solo show and member arrangements is the length of the songs. "The fewer people playing, the shorter the songs," Menown says. "I'm surrounded by [pros] most of the time. They like to [play] solo."
Menown's own next solo album is nearly two-thirds complete "It's a little happier than the last one, more acoustic," he says. He also has a new project in the making.
"There were seven or eight pieces [I wrote] that didn't work for anything else," he says. It's a jazz-fusion project in what he calls weird keys with weird time signatures. "There is room for solos, but not room for jams," he says. "It's completely blues-free." The group, yet to be officially named, plans to debut in mid-July. He expects the solo album to be on shelves in October of this year.