Life
Silver Dollar City Voted Nation's Best Amusement Park
Silver Dollar City is voted the number one amusement park in the nation in a reader poll from USA Today.
by Jamie Thomas
Jul 31 2020 at 11 a.m.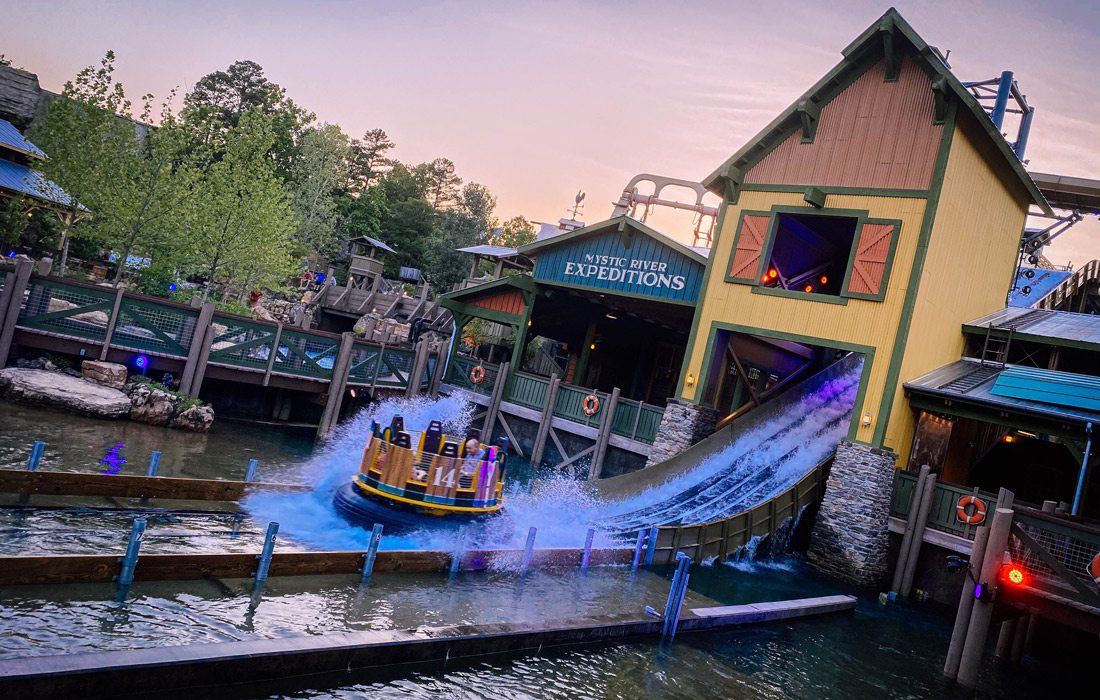 Silver Dollar City is celebrating its 60th anniversary this year and now, thanks to readers of USA Today, it has one more thing to celebrate. In a press release on July 31, Silver Dollar City announced that it had been voted the number one amusement park in the United States. Not only that, but USA Today readers also voted for the park's Outlaw Run roller coaster as number 10 in the nation's top 10, and Buckshot Annie's as the number 5 in a poll of best restaurants, according to the press release.
The USA Today award comes on the heels of the park opening its new Mystic River Falls, which features "The Tallest Drop on a Water Raft Ride in the Western Hemisphere". The water ride is part of a whole new section of the park dubbed Rivertown, which includes the Rivertown Smokehouse, Clara Belle's Cinnamon Bread and Dockside Grill.
"The roaring river experience, the adventure of the lift, the moments spent in the elevated channel and then the climax of the final drop combine to make this a unique experience only found at Silver Dollar City,"  says Brad Thomas, President of Silver Dollar City Attractions, in the press release. "Mystic River Falls is a family thrill ride, and joins our strong roster of award-winning family fun rides—from our famed coasters Outlaw Run and Time Traveler to a "City" filled with legendary adventures for the entire family."
"These awards highlight the world-class offerings at Silver Dollar City," Thomas says in the press release. "Our guests come from all over America's heartland. The Silver Dollar City team strives hard every day to ensure these families can escape the concerns and worries of today to enjoy our crafts, our rides, our food, our shows and festivals. We appreciate these guests for believing in us and supporting us for over 60 years, and certainly for voting for us in this poll."
Silver Dollar City is currently open until 10 p.m. every night until August 9 as part of its Moonlight Madness season, which includes exclusive live shows for ticket-holders and nightly fireworks. Check out more about the 60th anniversary celebration in last year's announcement, and visit the Silver Dollar City website for more about the park. Head over to USA Today's 10 Best website to see who else joined Silver Dollar City in this year's poll.