Life
Water Safety Tips for Little Ones
Before you slather on the sunscreen and haul the kids to the pool or the lake, freshen up your water safety knowledge with these six tips from Diventures on how to keep your kids safe in the water.
By Ettie Berneking
Jul 30 2020 at 10:43 a.m.
Summer is well underway, and there's no better way to beat the heat in the Ozarks than a dip in the pool, lake or nearby swimming hole. But before you load up the family, be sure to check out these water safety tips that will help keep your kids safe and confident no matter where they swim. And, if your tiny tots need swim lessons before diving in, Diventures is here to help with a wide range of swim and even scuba lessons for all ages.
PRESENTED BY
Start Swim Lessons Early
Did you know kids as young as 6 months old can learn to swim? It's true, and Diventures even has swim lessons for this age group. Starting lessons early is one of the best ways to keep your kids confident and safe while in the water. In fact, the American Academy of Pediatrics recently updated its recommendation to now suggest kids start swim lessons by age 1. To help kids gain confidence in the water, Diventures swim teachers focus on individual swim goals and achievements. They've also updated their protocols to keep everyone safe during COVID-19. "We keep groups and staff 6 feet apart," says Ryan Oestreich, store manager and open water diver instructor at Diventures. "We also limit our swim family time to one parent per student." Oestreich says Diventures also disinfects all equipment after each use and does daily staff temperature checks.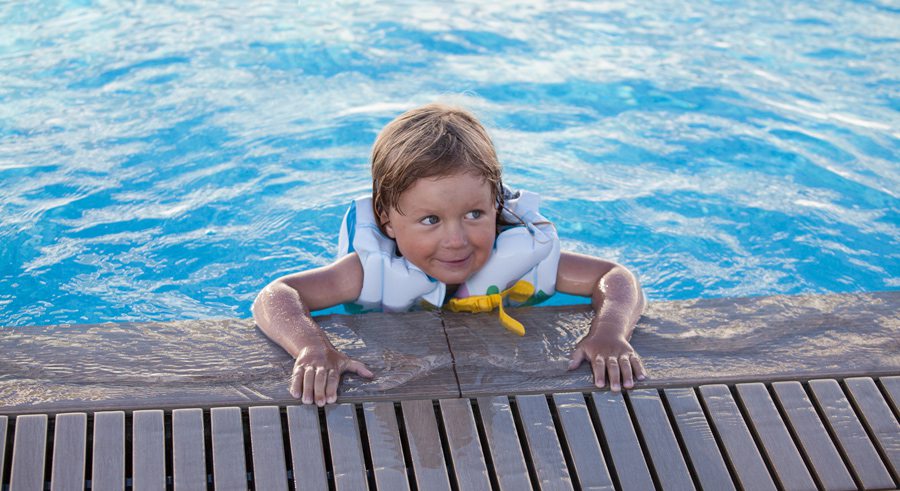 Don't Rely on Floaties 
Floaties and other foam pool toys can create a false sense of security for both children and parents. While it might seem like a floatie is a good idea to have in the pool, they can slip out of a child's reach or, worse, place a child in a horizontal position in the water instead of keeping them vertical. Instead of floaties, add an extra layer of precaution by putting your child in a properly fitted Coast Guard-approved life jacket. And remember, children should always wear a life jacket while on a boat or dock. If you're not sure about your child's swimming abilities, Diventures offers a complimentary trial lesson. "This is a one-on-one lesson with an instructor," Oestreich says. "It's a great way to determine your kid's skill levels to see which class they should enroll in, but it's also a good time for parents to learn what their kid is capable of in the water and ask questions."
Be Alert
Even if your child has taken swim lessons, it's important to be alert while they're in the water, whether you're at the pool or at the lake. Small children should always be within arm's reach, and never left unattended near water—this includes small kiddie pools you can set up in the backyard and even while in a bathtub. If you gather at the pool with other families, it's a good idea to assign an adult to watch the children. 
Teach Your Kids About The Rules
You probably remember your parents or a lifeguard yelling about not running at the pool, and that was for good reason. Running around slick surfaces like a dock or near a pool can lead to serious injury. That's why it's important to teach these pool rules to your children:
   • No running or pushing near the pool
   • No swimming without an adult present 
   • No food or drinks in the pool. 

"We focus a lot on teaching kids about pool and water safety, but teaching these rules to parents is just as important," Oestreich says.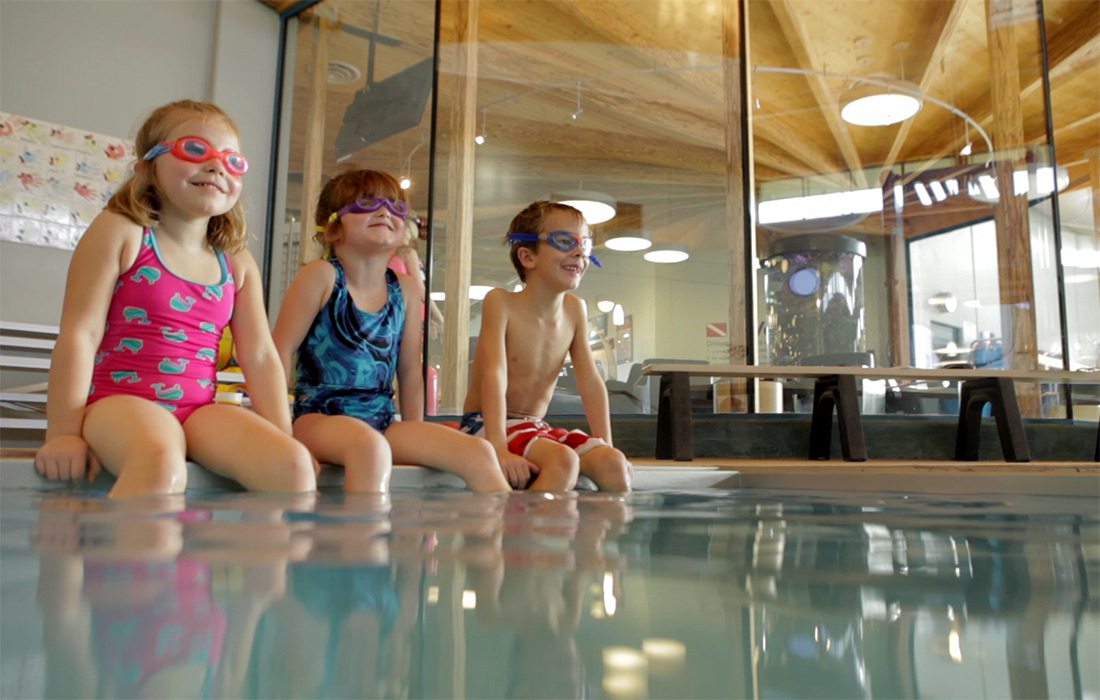 Observe Before Jumping In
This is especially helpful for new or novice swimmers who need to build up their confidence before getting in the water. By spending a few minutes watching other young swimmers in the water, your new water bug will see other kids having fun and be more inclined to join in. And if you're at the lake, looking around will give you an idea of what to watch out for such as boat traffic, floating debris and waves. Even better, taking time to look around helps develop good safety habits your kids will carry with them as they grow. 
Swim With A Buddy
The buddy system works for swimmers of all ages. Even as an adult, if you jump into the lake, it's a good idea to bring a friend or at least let someone know you're taking a dip. Having an extra set of eyes nearby can be helpful if something unexpected happens and you need to alert someone.
About Diventures: Diventures is Springfield's premier scuba dive destination, and teaching is its primary focus. Diventures is the nation's largest and fastest-growing swim and scuba center with five locations across four states. Diventures provides concierge-level customer service, offers state-of-the-art facilities, and teaches with best-in-class curriculum, training, and equipment. Diventures is committed to safety and fun in the water, as well as giving back to support our local and global communities. Diventures also offers kid and adult swim lessons, summer swim programs for children, guided drive trips around the world and a top-of-the-line scuba gear shop. Visit Diventures.com for more information.