Life
Cure the Winter Blues with Water-Based Activities
As the weather gets colder, finding creative ways to keep the kids active and the family time exciting can be a challenge. Luckily, a Springfield scuba and swim center has some solutions.
By Abigail Blaes
Nov 01 2018 at 8 a.m.
Stir-crazy kids in the winter months can prove to be both exhausting and disastrous, making it essential to find fun indoor activities. During the summer, taking your little ones to the pool to burn off excess energy under the sun is a no-brainer. Well, what if we told you achieving that level of amusement and activity was possible during the winter? Meet your new year-round entertainment center, Diventures Springfield (5225 S Campbell Ave, Springfield, 417-883-5151), where you'll find mermaid camps, swim lessons, dive-in movie nights, fitness classes and more.


PRESENTED BY

The Facility
Located in south Springfield, the state-of-the-art, 11,800-square-foot scuba and swim center is impressive, to say the least. Beyond the retail space, lockers rooms and classrooms you'll find a 50-foot heated pool. The air is kept at a cozy 90 degrees, while the water maintains 88 degrees meaning you won't have to worry about chattering teeth or shivers.
 
The staff boasts the highest certifications and years of experience in open-water diving and swim instruction, making it the ideal destination for experienced and novice swimmers. At any given time, you could see a scuba diving certification take place or watch a child take to the water for the first time during a swim lesson. The scuba and swim center has created a variety of water experiences the whole family can partake in.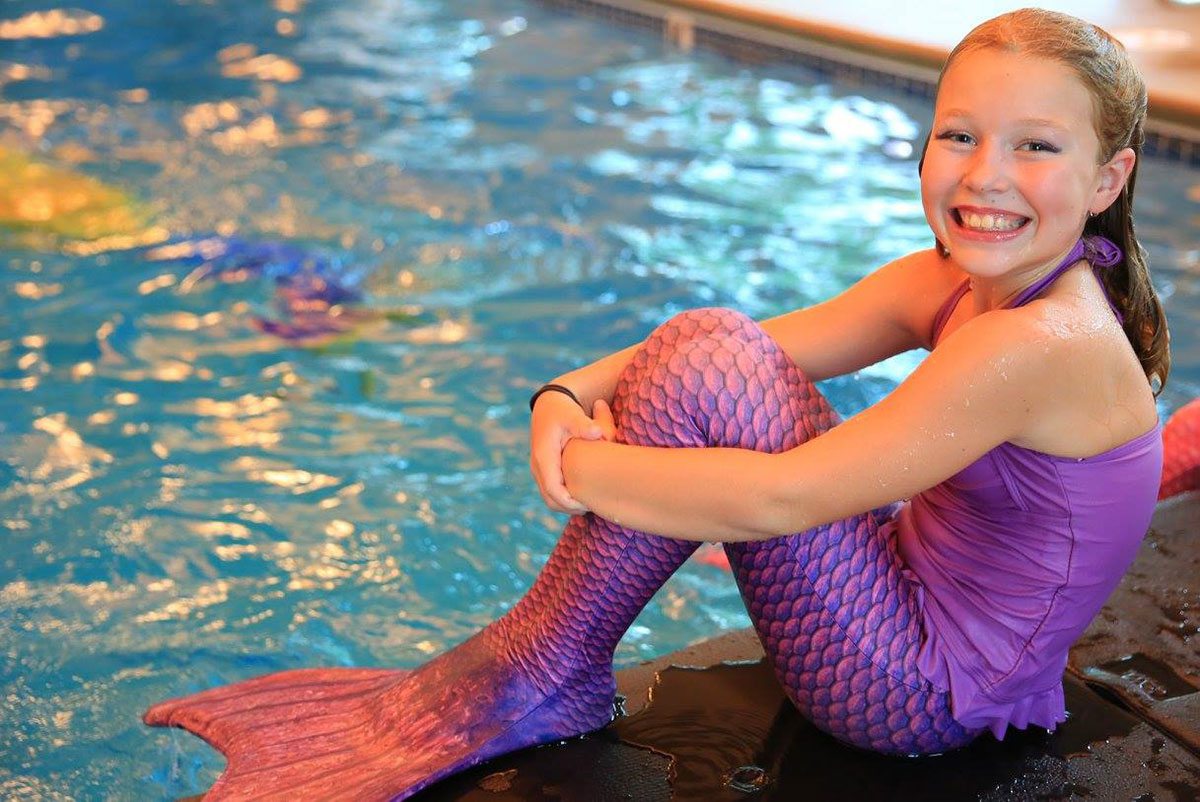 Mermaid and Shark Camps
If you've ever seen your child doing flips and handstands in the deep end of the pool, most likely they were channeling their inner mermaid. Pretending to be a mythical water goddess is a full-time job.

Luckily, Diventures' mermaid camp offers a way for your little mermaids to live out their underwater dreams. Not only does your kiddo get fitted for their custom mermaid tail but they also get the full mermaid hair and makeup treatment. Once they feel glammed up, they'll slip into their tail and hop into the pool for guided instruction and an underwater photoshoot. 

After the session is over, they get to keep their fin for all of their future mermaid duties. Or, if you have a kiddo that's more into sharks than mermaids, shark fins are also available. 

Kids ages three and older can participate in the classes. Former students also have access to future mermaid and shark swims for only $5. They can flip their fins together and show off their new skills to their pod of pals.

Mom or Dad, if you're secretly thinking that this sounds kind of cool, Diventures also offers adult mermaid classes where you can suit up with your kid for a bonding experience like no other.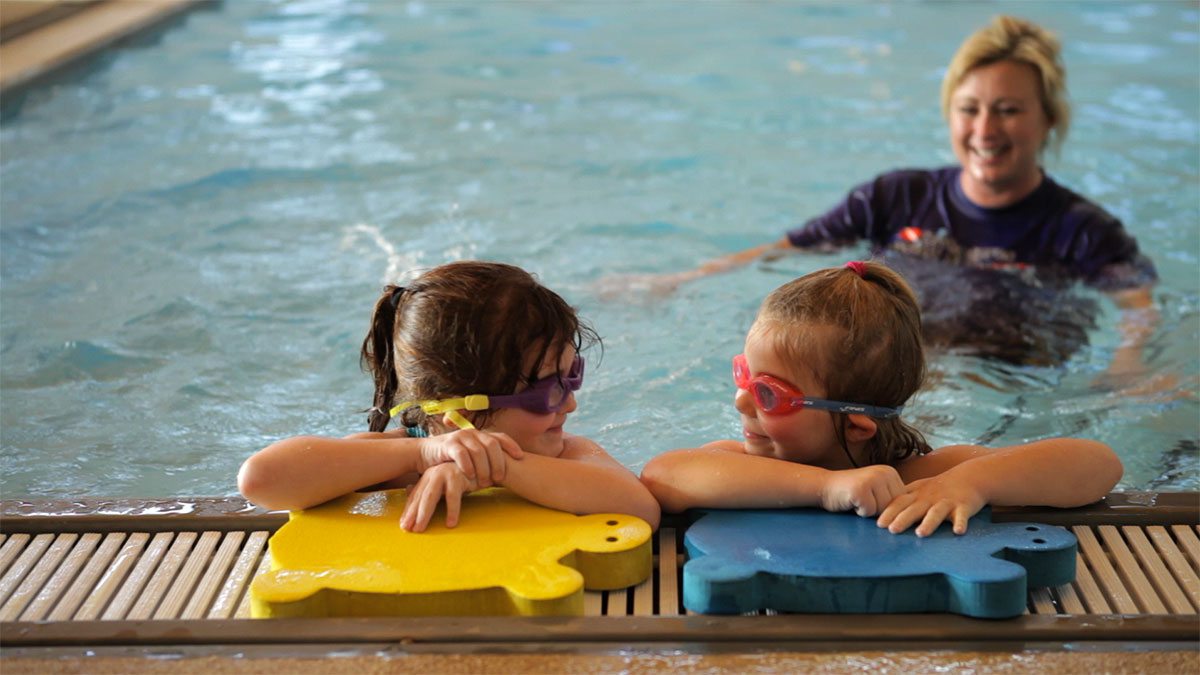 Family Movie Nights and More
Whether it's a movie night, party or staying active, shake things up by moving the family activity to the water for a nice change of pace.

Catch dive-in movie nights once a month in the pool. All movies are kid-friendly, featuring animated, Disney and seasonal favorites. Their movie schedule for 2018 included Hocus Pocus for Halloween, The Princess and the Frog in November and Polar Express in December. All you need is floaties for the fam. Diventures offers a variety of floaties (get there early to snag the big turtle float), but guests are welcome to bring their own equipment. Parents can kick back and watch the flick while kids decide whether the movie or flipping around the pool holds their interest more. If that small taste of the pool isn't enough, families can also pull out their bathing suits year-round for family swim every Saturday from 3 to 5 p.m. 
Options for Adults
Swimming in the winter months keeps the kids active and helps them stay on top of their water skills, but it can also help you stay fit.

Working out on an elliptical or running laps around the track just isn't everyone's favorite way to get their body moving. In addition to the adult mermaid camps, people wanting to stay active in the winter months can give Aqua Zumba a try.

Students dance out stress and worries in a low-impact, one-hour workout that's easy on the joints but tough on calories.
For those wanting something a little more intense, the Tread.Shred.Build class is a great option. Treading water is exhausting, meaning you'll avoid packing on extra winter pounds while building confidence inside and outside the pool.

The Aqua Zumba and tread classes are held on Tuesdays, Wednesdays, Thursdays and Fridays, allowing for a lot of schedule flexibility. Plus, the first session is free, making it hard to find a reason not to give it a shot. Call 417-883-5151 or reserve your spot online.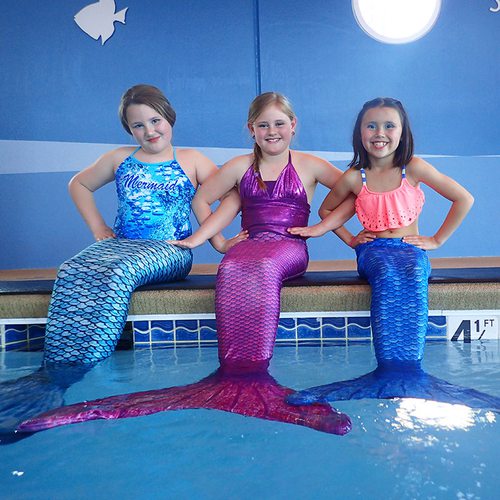 Diventures was founded in 2009 by a team of swim and scuba enthusiasts who saw a need for specialized training and resources in the Midwest. We've since expanded and now have locations in Iowa, Missouri, Nebraska and Wisconsin. From our state-of-the-art facilities, we offer personalized programs for swimmers and divers of all ages, including all-inclusive dive trips to destinations around the globe. Our instructors hold the highest certifications because safety in the water is priority No. 1. And, fun is our No. 1 goal.