Style
Torn Boutique Now Has a Fashion Truck
You'll find the mobile boutique setting up shop at your yoga studio, girls night, bachelorette parties, MSU Bear Village or even your office. The best part? It's free to book.
By Christy Howell and Lillian Stone
Nov 01 2018 at 8 a.m.
Picture it: I'm lounging on a popular local patio on one of those perfect-weather days. I'm with my girlfriends, and we've all had a touch more wine than we planned. When, what to our wondering eyes should appear, but The Fashion Truck by Torn Boutique!
Now, there are few things more satisfying than splurging on some online shopping after I've had one too many, but this was different. This was better. This was an in-person, buy-all-the-things, mobile shopping experience! 


 PRESENTED BY:

The Fashion Truck by Torn Boutique is brand new. It's like they took a FedEx truck and gave it an Ambush Makeover. The outside is pristine and striking, with bold black and white stripes and Torn's logo. And the inside… the inside is something you have to experience for yourself! They've created a Torn Boutique to-go. It's big and beautiful, with custom-built shelving, good lighting and great decor. They even included a dressing room! And, of course, they've stocked it with all the goodies you just have to have from Torn. Sweaters, tops, skirts, shoes, hats, accessories… I can't say whether it was the stylish selection or the wine, but I was very sure that I needed to buy it all. 

Carissa Greenlee, owner of Torn Boutique and visionary for The Fashion Truck said she got the idea for it because 417-landers are so busy nowadays. She can't count the number of times women have told her, "I love your store. I just never make it out your way." (Torn Boutique is located just off of the Ozark Square at 206 E Brick St, Ozark, MO 65721.) So she thought instead of waiting for them to come to her store, she would bring her store to them!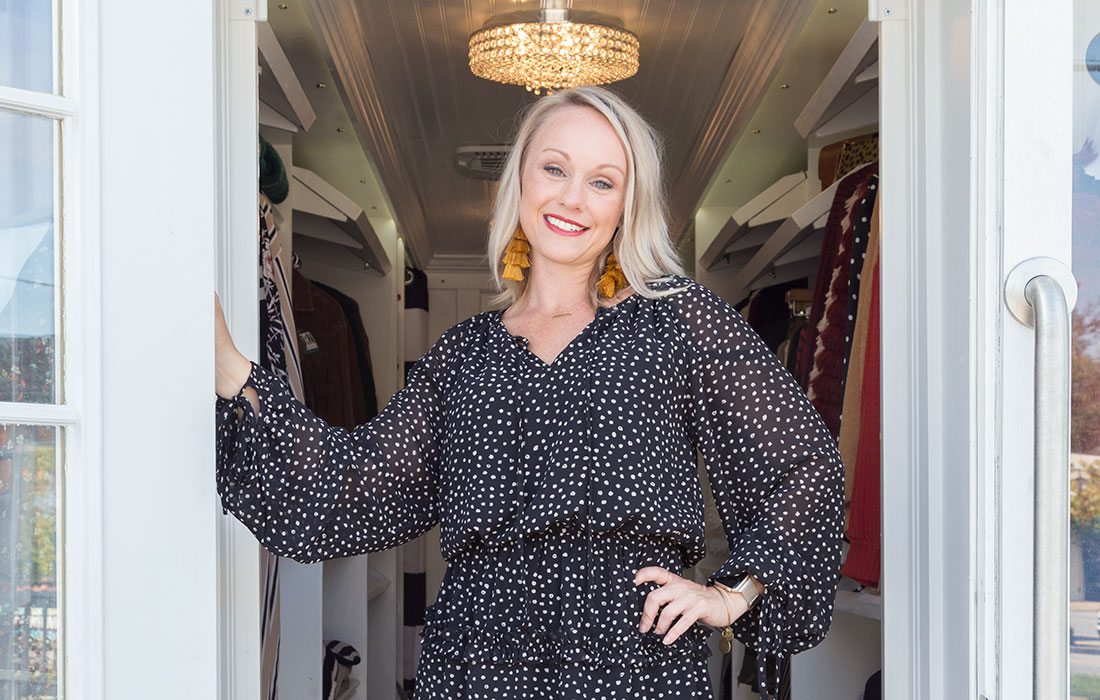 Greenlee hired a builder to trick out the truck's interior, which mimics Torn's youthful vibe. There are even miniature chandeliers hanging from the ceiling, and shelves spill over with rich fabrics and funky accessories. Most of the truck's apparel is geared toward a younger crowd—think chunky and colorful knits and edgy denim options. There's even a tiny wallpapered fitting room, so fashion mavens can try before they buy.
Torn's fashion truck is the first of its kind in 417-land, and Carissa knows there are lots of opportunities to share it with shoppers. She envisions parking it at your yoga studio, sports practice, girls' night, bachelorette parties, MSU Bear Village, even your office! Everyone likes to shop, and The Fashion Truck makes it easy and fun to stay stylish.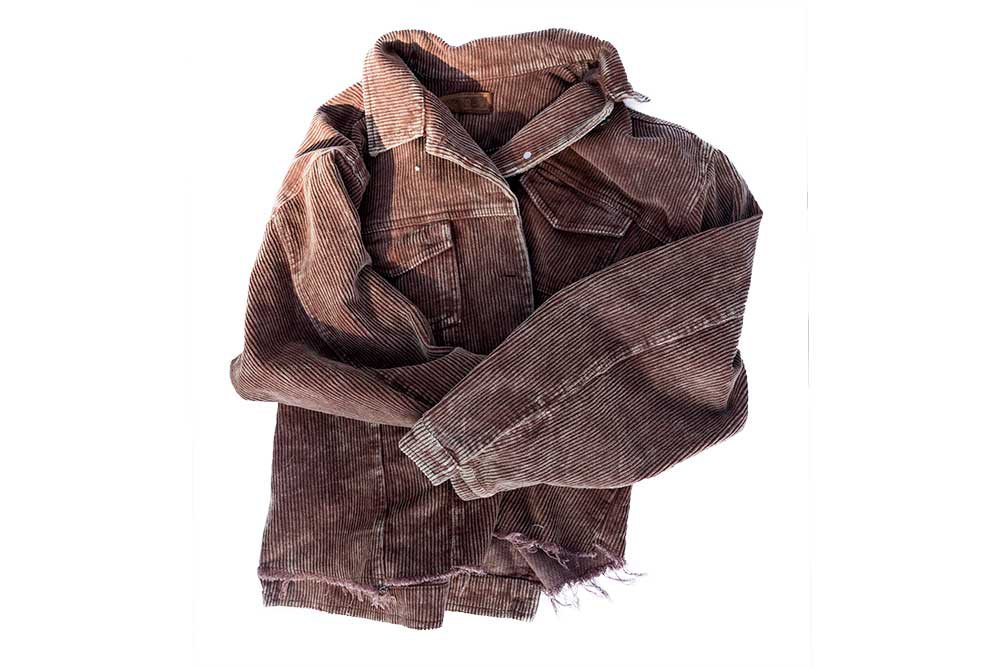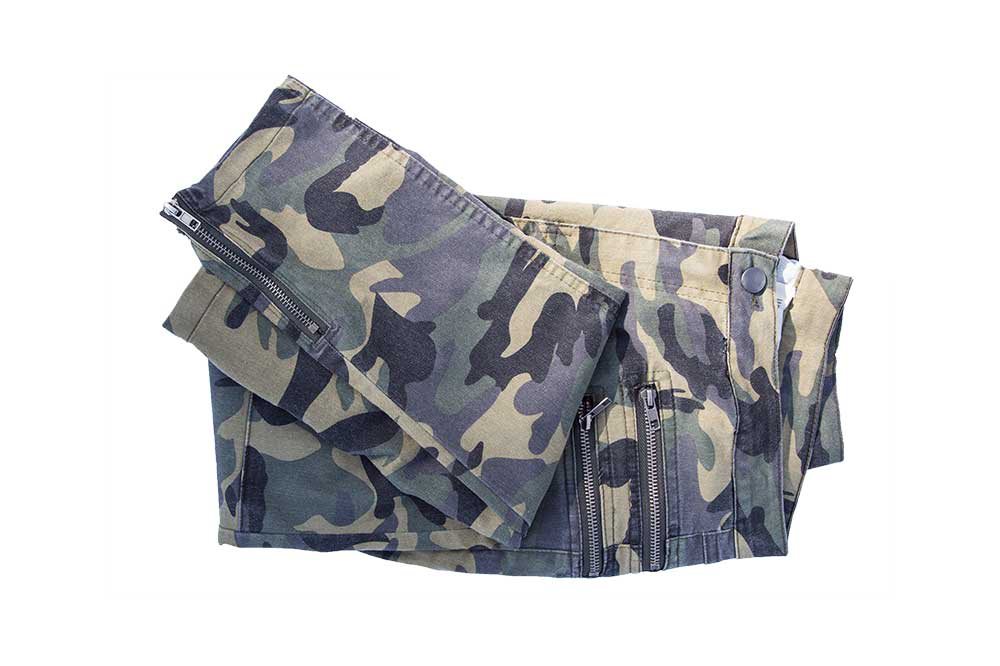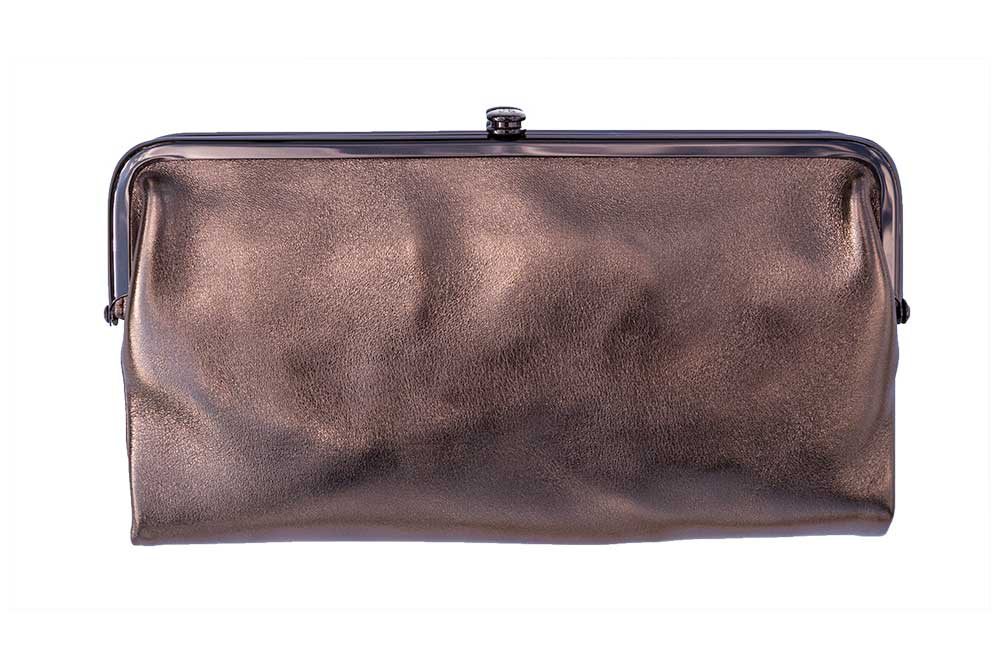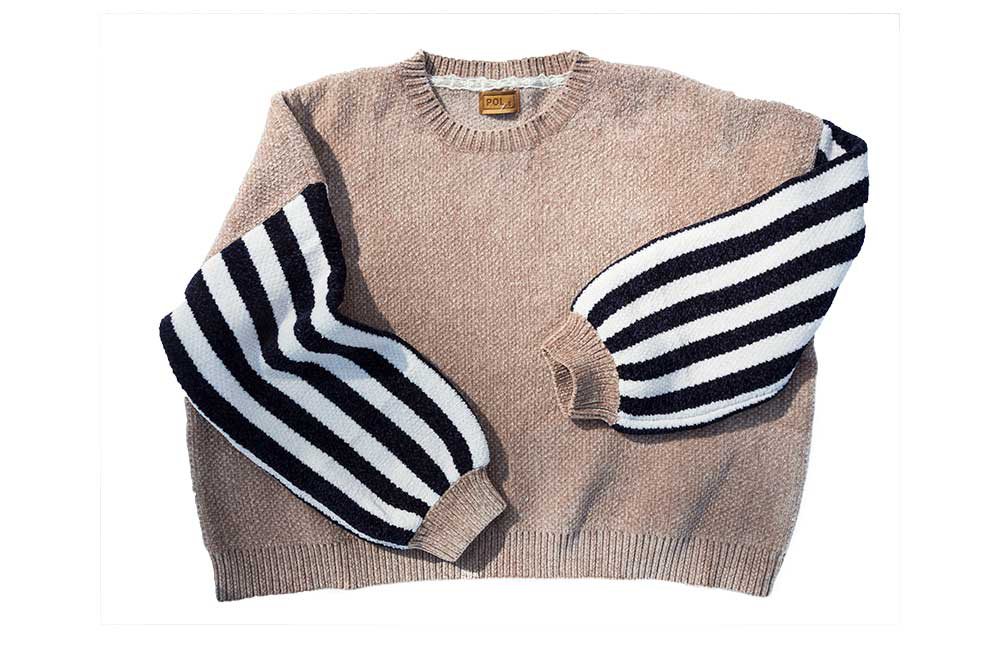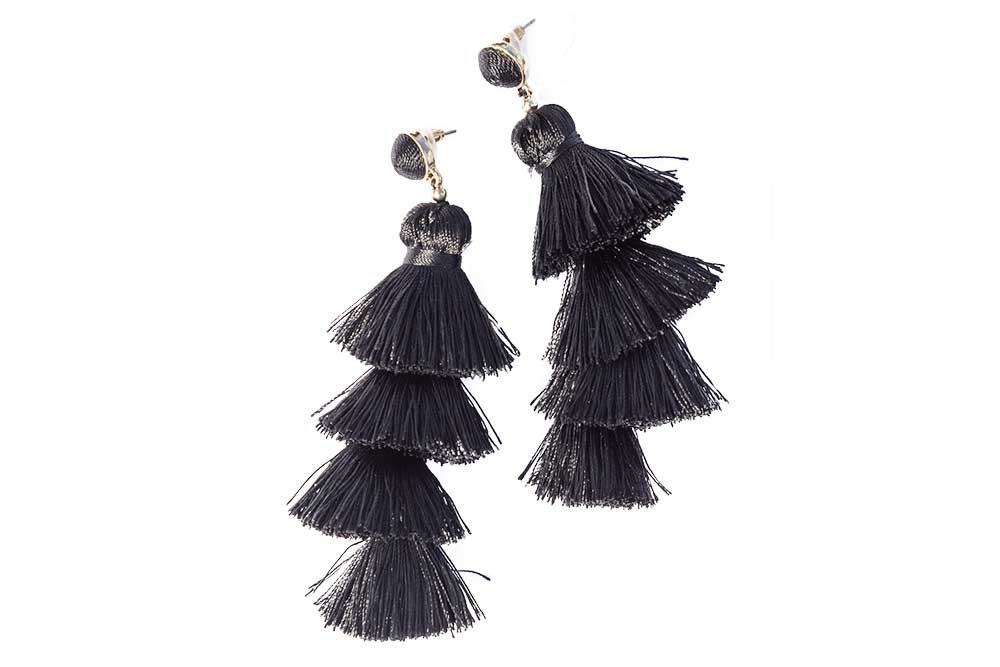 The truck usually makes four excursions each week. The schedule is usually booked week-to-week by local businesses like The Vineyard Market, a new wine shop and humidor in Ozark, in addition to community banks, hair salons and other employers who book the truck as an employee treat. 

The truck currently shares merchandise with Torn's Ozark location, but Greenlee updates the stock based on customer demand and where the truck is headed. So when the student housing complex Bear Village books the truck before Missouri State University home football games, Greenlee stocks the truck with game day apparel. Torn's Fashion Truck can also be booked free of charge for events like birthday parties and bachelorette shindigs. 

Torn's Fashion Truck calendar is typically packed. You can spot the truck at a variety of Springfield businesses—fitness studios, medical spas and a Springfield Ballet performance, just to name a few. The truck's daily whereabouts and hours can change, so call 417-551-4847 for updated locations and hours.

Of course, Torn offers an online shopping experience as well, with free shipping for orders over $50. But there's something extra special about having the merchandise brought to you to peruse in person. Be on the lookout for The Fashion Truck by Torn Boutique to come to a parking lot near you, or follow along on Instagram to see where it's heading next!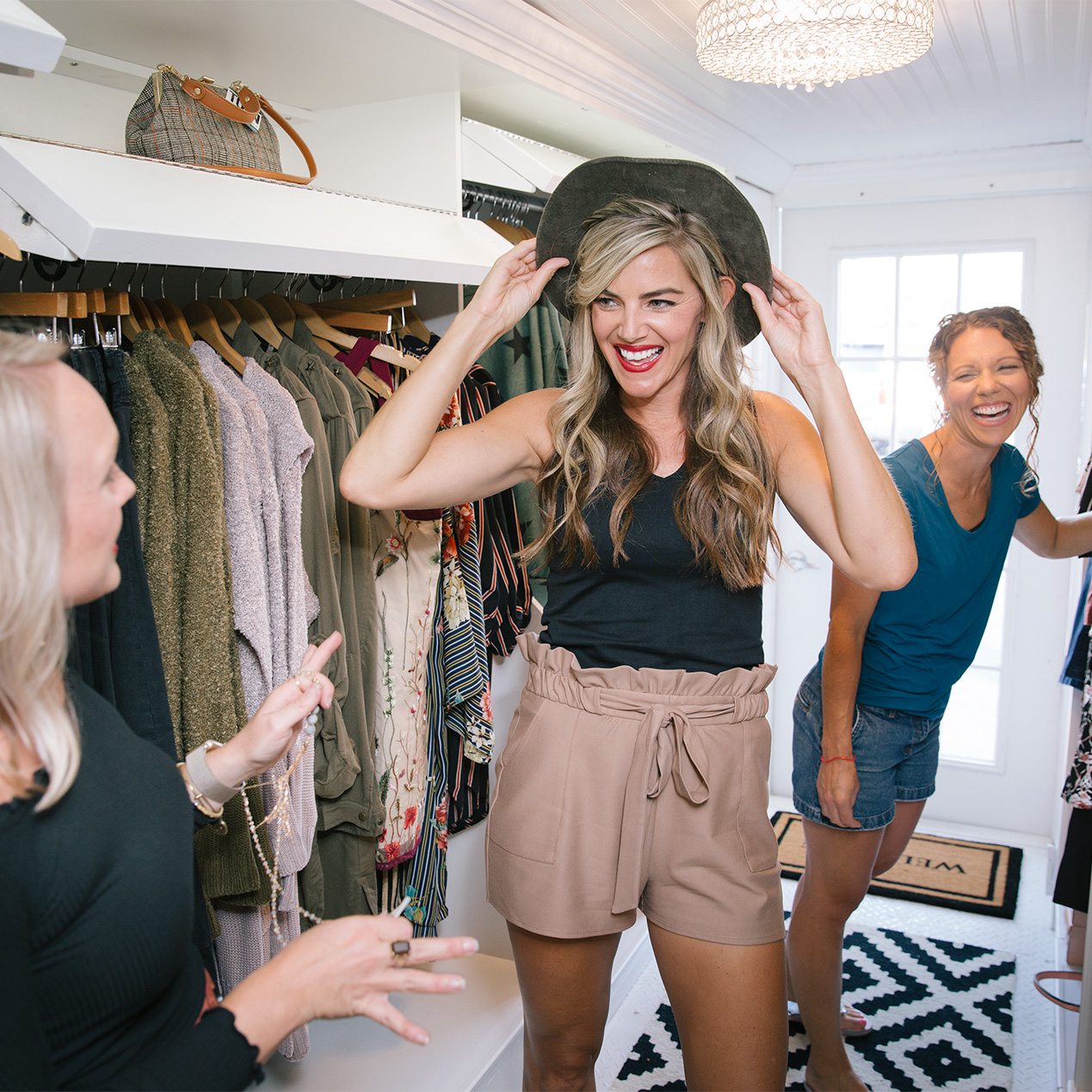 There's plenty of room in the Fashion Truck to try on accessories and there's a dressing room.
Photo by Brad Zweerink
Purchase Photo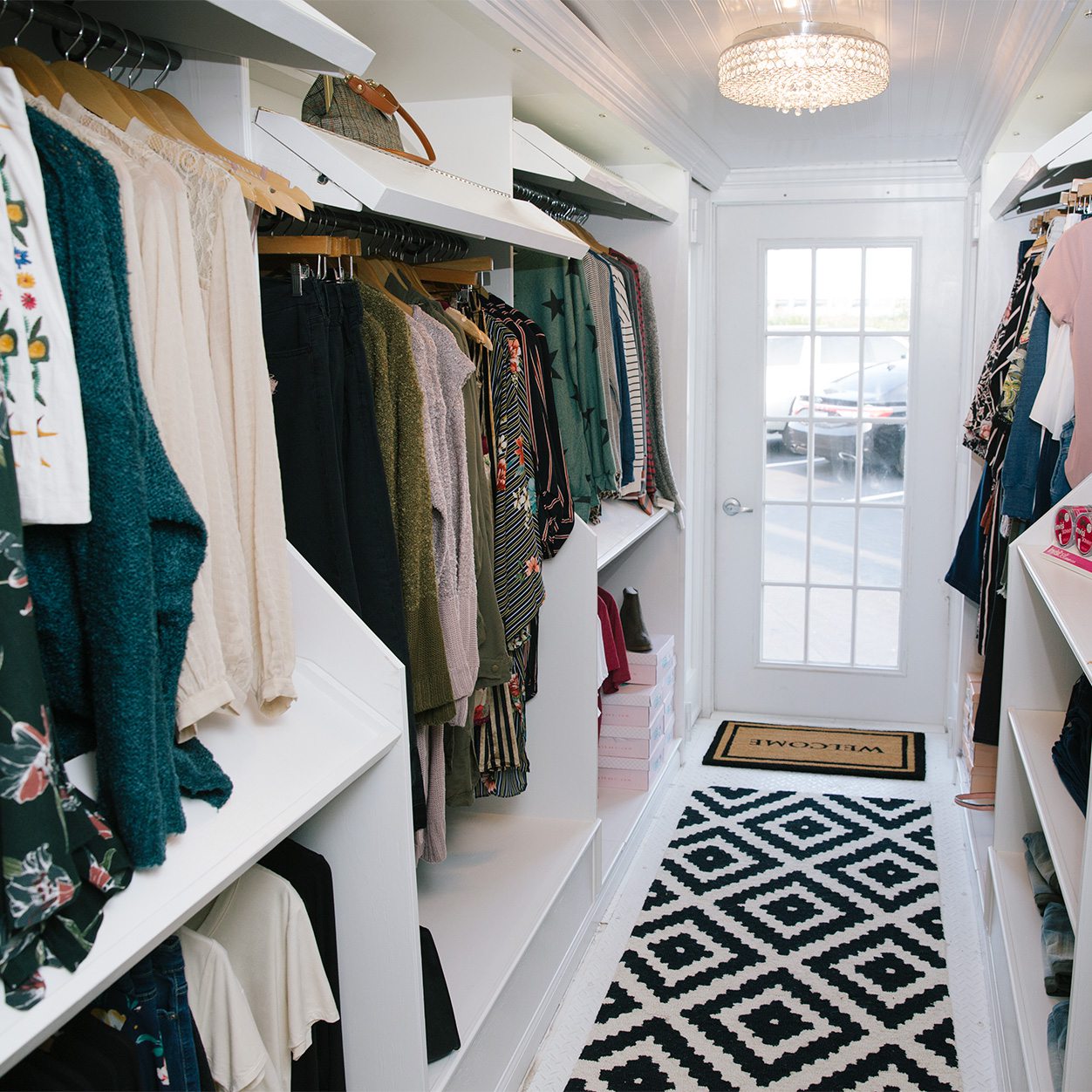 The back of the truck has a decorative door where customers enter.
Photo by Brad Zweerink
Purchase Photo
Want To Book The Truck?
The Fashion Truck travels around southwest Missouri, but if you don't want to wait for it to come to you, book it for free by calling Torn at 417-551-4847.