Table Talk
Table Talk: January 18–24
This week: New winter menus, a meat shop for foodies and vegan carrot cake ice cream.
By Jorge Cespedes
Jan 18 2022 at 8 a.m.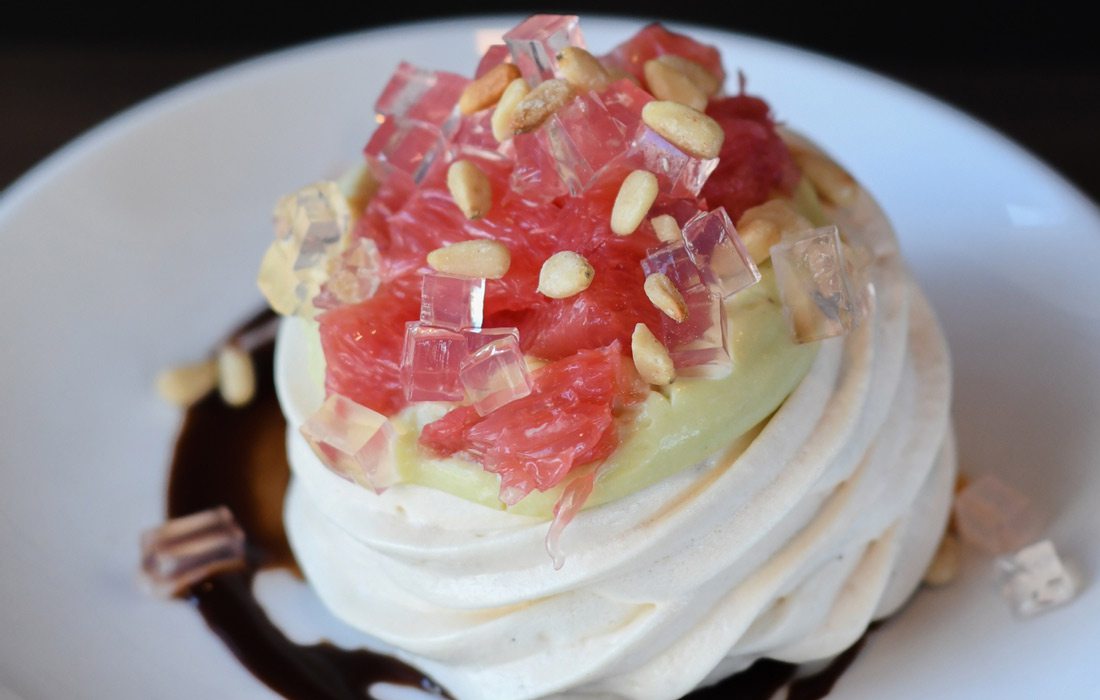 Progress's Winter Menu

As all of you already know, Progress is one of the best restaurants we have in town, run by an ambitious and extremely curious chef who has given us the gift of beautiful and delicious dishes throughout the years. This month, the new winter menu has been released and as always, it reads so tasty that my mouth waters just with the idea of tasting these menu items. Some of the items that just jump at me are the foie gras toast, the crispy polenta appetizer, the potato and truffle tart and the duck fat carrots. And when it comes to entrees I don't even know where to begin. I guess I'd start with the duck and pork spaetzle or the koji-marinated steak. And to be clear, I'm not much of a desserts guy, but at this restaurant it's so hard not to have a few so I would totally try the pavlova for a beautiful edible art piece.
Schuchmann Meats on the North Side

I have watched and kept a close eye on this company and their growth for a while now, and I'm just so impressed by how well they have managed to grow and create these beautiful stores filled with not only super-high quality meats but also all sorts of unique condiments, sauces, marinades, spice blends for every type of cooking out there, and a great selection of accoutrements for charcuterie boards. Also, check out the spirits and wine selection that they have curated to match with the meat selection. The newest Schuchmann Meats store is on the north side, 1845 E. Turner St., to be exact. It has become their largest store because their production facility is there. Go check it out.
Vegan Carrot Cake Ice Cream

Okay, so I'm as much of an ice cream lover as the next guy but I'm also always down to find new and different options to satisfy my sweet tooth. My friend, Bryce Gott, over at Culture Counter on Pickwick Avenue is a master of the unexpected, and because he runs a small neighborhood operation, he has the ability to try new things all the time and his latest invention is one of my favorites, vegan and gluten-free vanilla carrot cake ice cream! It's just loaded with flavor, it has a nice thick texture, and it makes you feel so good about having this sweet treat. For all of those out there battling with some of these intolerances, this ice cream is for you.
The Order's Winter Cocktails

I just love it when one of my favorite bars in town comes out with a new menu. To me, cocktail menus feel like a roster for adventure that is just waiting there to be explored, with flavors from all over the world that want to be placed together, to mingle and discover what delicious concoction they can create. One that stood out for me on the new winter cocktail menu at The Order was the Amaro Never Dies. It's made with three types of Italian amaros, one being a smokey amaro, plus an almond liqueur that together created a delicious and well-balanced bitter-sweet cocktail. Another cocktail that's well done is the Nothing Gold Can Stay, with a gin base, lemon, amaro, cinnamon and grapefruit flavors. This cocktail will be a total crowd pleaser. Check the whole menu out here before you go to get an idea of what just sounds so good, you just can't not have it.