Table Talk
Table Talk: August 1–7
This week: The Garrison returns, express foods makes big moves, breakfast and brunch picks, wine and dine at Level 2 and more in Table Talk.
by Tessa Cooper
Aug 01 2023 at 8 a.m.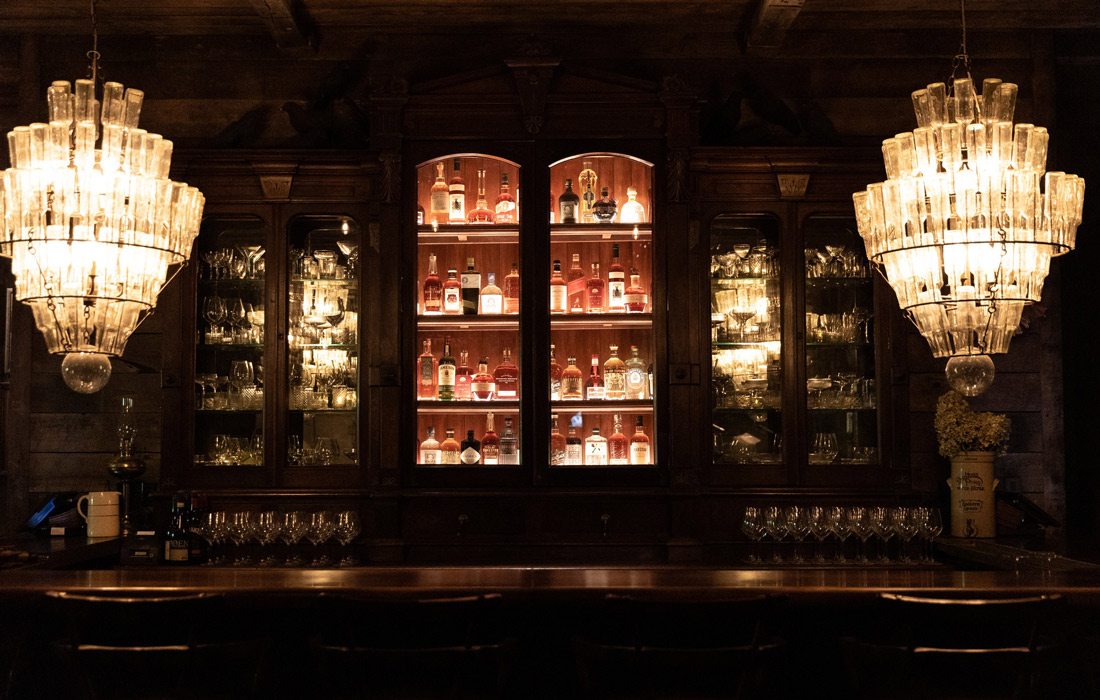 Thank Goodness, The Garrison Returns
Back in March, flood waters overtook the banks of The Finley River right where The Ozark Mill (802 Finley Farms Ln., Ozark) sits. Luckily, the restaurant was only closed for a few days for cleanup. However, its fine dining counterpart downstairs, The Garrison, didn't make it out quite as unscathed despite the floodgates. Now after almost a five-month closure for repairs, it's coming back on August 9! So snag a reservation and get excited to once again enjoy the perfectly brined and crispy Riverside Inn Fried Chicken with a refreshing house cocktail like The Millpond in hand. The Garrison pays homage to Howard Garrison, the former and famed proprietor of The Riverside Inn, a beloved restaurant that dealt with its fair share of floods from the Finley River back in the day. But like The Riverside Inn, The Garrison is resilient, and we're thankful it's coming back. 🥂
Express Foods is Making Big Moves
Since 2004, Express Foods has made a name for itself by supplying 417-land restaurants with seafood straight from the Gulf of Mexico, Cajun sausages and specialty meats. Now, owner Chris Perkins is working on two new ventures set to open in about a month: A grocery and deli, plus a food truck! The brick-and-mortar store is setting up shop at 2805 W. Chestnut Expressway right next to Missouri Mike's BBQ & More. Expect seafood, Cajun fare and barbecue to dominate the food truck's menu, with some Asian fusion offerings as well. We will be sure to keep you updated!
Breakfast, Brunch, Lunch, Oh My!
Sleepy Opossum Cafe (1427 E. Cherry St.) just debuted a summer menu, and it's chock-full of new breakfast and lunch offerings that highlight seasonal ingredients. All the produce and eggs come from Urban Roots Farm, Cedar Vista Farm and Stewart Farms Co-Op, so you know everything is fresh and flavorful. Two things are currently calling our names, and they're both hashbrown bowls. Choosing between the Fairy Ring with sauteed mushrooms and green onion olive oil and the Pammy Jam with tomato jam, feta and pea shoots is going to be the best kind of difficult decision. 🍳☕️
Wine and Dine
Mark your calendars for August 14, because Level 2 Steakhouse (200 E. Main St., Branson), is teaming up with family-owned and California-based Shannon Family of Wines for a 5-course pairing dinner. The meat-forward meal kicks off with a first course of blackened diver scallops with a glass of sauvignon blanc and ends with a decadent red velvet cheesecake and a glass of old vine Zinfandel. The other courses feature fruity flavors to bring out the brightness of the wine, like the roasted duck breast with fig, blueberry and cranberry as star ingredients. Seats are limited, so you best be sure to reserve yours now!
SPLIT Social is Up to Something
SPLIT Social Kitchen (3027 E. Sunshine St.) just unveiled a new project; A food truck dubbed The Mule! They are currently getting into the swing of things by catering private events. But in the next few weeks, they plan on taking off their training wheels and making rotations around Springfield and the surrounding towns. The menu will rotate frequently, but they plan on releasing the current menu in the coming days to give us a sneak peek of what to expect. If it's anything like the menu at SPLIT Social Kitchen, we can expect dishes with filling and fresh ingredients.