Table Talk
Table Talk: June 28–July 4
Molly Leighninger goes on tour with Junior MasterChef Live!, Team Taco goes Bob's Burgers, three new eatery openings and more.
by Katie Pollock Estes
Jun 28 2022 at 8 a.m.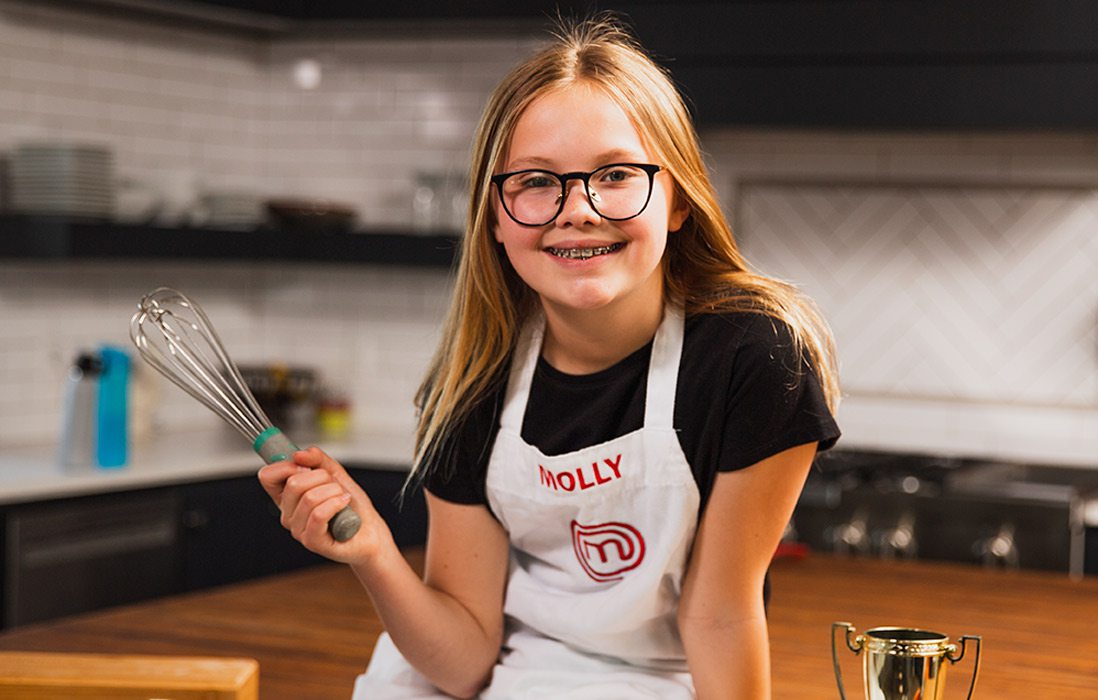 Three Tasty Eatery Openings
Restaurant openings are coming fast and furious this summer! Starting this week, there are three openings on the horizon worth getting excited about.
The Garrison
Finley Farms, 802 Finley Farms Lane, Ozark
Opens: July 1
This highly anticipated fine-dining restaurant is located on the lower level of The Ozark Mill at Finley Farms. It features an upscale menu and atmosphere, views of the Finley River and nods to the site's history. That's because it's named for original proprietor Howard Garrison, and it even serves fried chicken to honor the beloved Riverside Inn specialty. We spent some time drooling over the menu this morning, and it looks incredible: Quail with wild mushroom and grain stuffing, tuna crudo with yuzu broth and fermented chili paste, orecchiette pasta with boar sausage and braised fennel, and tons more. But the thing we're most excited about is a dessert: brown butter griddled rosemary pound cake with lemon-chamomile ice cream. You can make reservations up to 30 days in advance, but hurry because they've been filling up fast. We got to take a sneak peek at The Garrison during a media preview day a few weeks ago. Read about the good stuff here.
Chubby Cactus Taco Shop
8616 E. State Highway 76, Branson West
Opens: July 2
You probably know Chubby Cactus as a taco truck, but they're about to open a brick-and-mortar restaurant too, and we're so excited! Plus, we can't get enough of their fun branding—look for the colorful masked luchador on the door when you visit. So what should you order when you make it down to Chubby Cactus's storefront for the first time? Well, in our "Best Tacos" cover story, we recommended the mini quesadillas from their taco truck, and we stand by it! Tiny tortillas are filled with juicy barbacoa, mozzarella cheese, onions and cilantro before being dunked in spicy chili oil and cooked on the flat top. Get the avocado sauce for dipping. Incredible!
Swirly's Ice Cream & Waffles
3867 S. Campbell Ave., Springfield
Opens: early July
A new ice cream purveyor is hitting Springfield, and they do things a little bit differently. Instead of sprinkling toppings on over your ice cream, they smoosh them up and blend them all the way in so very bite is a perfect bite. Then, they serve them in freshly made bubble waffles. Sounds pretty sweet, right? The soft opening starts early July and runs through July 23. Then they'll close up shop to get ready for an August grand opening. Read about their story (and some of the luscious desserts on their menu) in our blog by Jo Jolliff.
She's Basically a Celebrity Chef
A few months ago we did Q&A with Springfield middle schooler Molly Leighninger, who had recently competed on MasterChef Junior in front of judges like Gordon Ramsay, Aarón Sánchez and Daphne Oz. (You can read her Q&A here.) Now, Molly is hitting the road to take part in the MasterChef Junior Live! Tour. She'll get to visit more than 25 cities this fall for interactive live stage productions that pit some Season 8 contestants against each other in cooking demonstrations and challenges. Although the live tour won't be coming through Missouri, we'll all be cheering her on from home. Way to go, Molly!
ICYMI: Itty Bitty News Bites
Bob Belcher Would Be Proud
Mark your calendar for July 3, when Team Taco transforms into Brent's Burgers, their Springfield take on everybody's favorite fast food-themed animated sitcom, Bob's Burgers. The taco-burger swap started out as a 2020 April Fool's Day plan, but… well… we all know how 2020 went. So last year Team Taco resurrected the idea, and customers were obsessed. They're doing it again this year. Smash burgers and fries will be available July 3 from 11 a.m. until they sell out. You can order a classic smash burger, a meat-free burger made with Jake's Vegan Burgers, and a surprise Burger of the Day.
P-Whip Floats for Grown-Ups
Head to Tie & Timber Beer Co. (today and today only!) for a chance to sip a super-tasty beer float made with Springfield fave Pineapple Whip and Tie & Timber Beer Co.'s Midnight Lovemaker Milkshake IPA. This super-unique IPA tastes like coconut and pineapple, making it the perfect partner for that sweet and creamy P-Whip. You can order floats starting at 2 p.m., and quantities are limited. Get out there!
More Bean for Your Buck
Keen Bean Coffee has opened a new Mount Vernon location where they can sling espresso, frozen drinks and tons of tasty baked goods from 6:30 a.m. to noon Monday through Saturday. This new location is a bit pared down, as it won't offer a lunch menu like the Monett location does. Instead, it's your early morning Mount Vernon caffeine stop!