Table Talk
Table Talk: June 7–13
A sneak peek at The Garrison at Finley Farms, summer's most superb herb, an ode to rhubarb, sno cone season kick offs, blood Marys from all over 417-land and more in this week's Table Talk.
by Katie Pollock Estes with additional reporting by Colin Shea Denniston
Jun 07 2022 at 8 a.m.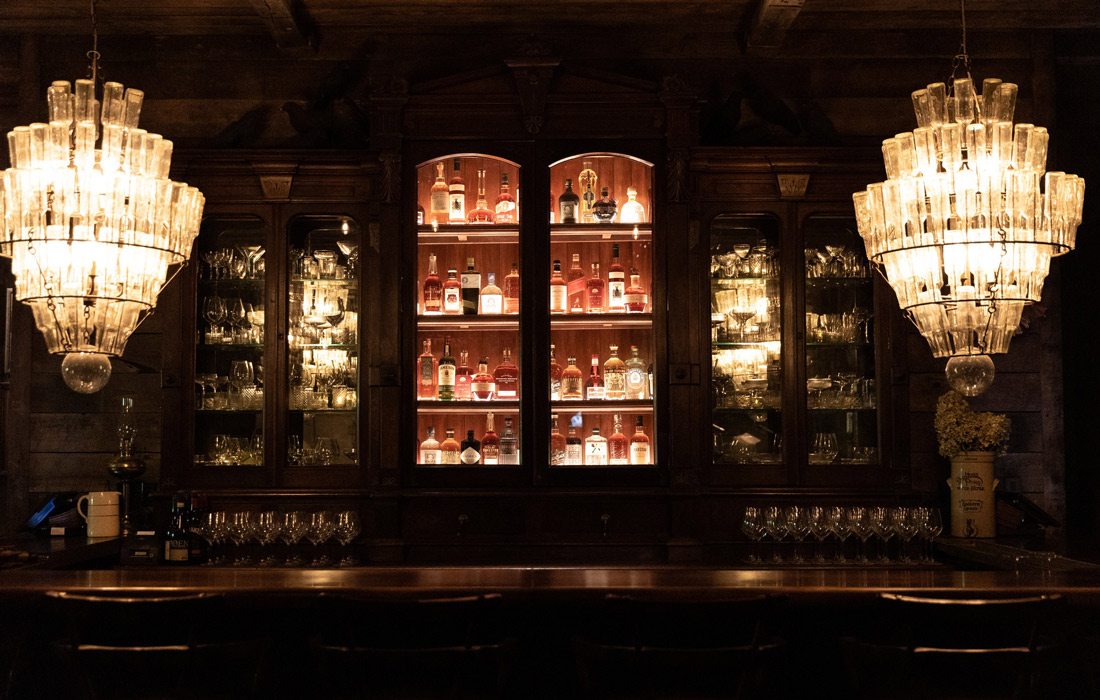 Sneak Peek of The Garrison
Led by Executive Chef Kevin Korman, this fine dining experience—tucked beneath The Ozark Mill at Finley Farms,—features a French-forward menu with fresh takes on some beloved Riverside Inn Dishes (yes, including the fried chicken) as well as 17 types of organically-grown produce sourced from the property's farm.
The Eats: The breading on the fried chicken was perfectly crispy without being greasy and somehow the chicken underneath was still super tender and juicy. But our favorite dish was actually a side item, the simple-yet-scrumptious sweet potatoes with smoked hickory syrup and creme fraiche. It was sweet, savory and cinnamony all at the same time, and let's face it, creme fraiche makes everything better. And then the dessert—a rosemary pound cake with lemon chamomile ice cream—could convert even the staunchest chocolate devotee. The cake's slightly crispy exterior paired perfectly with the refreshing mild ice cream making it the ultimate summertime indulgence.
The Drinks: An Oregon Pinot Noir is always a solid choice when spotted on a wine list, but we decided to take a  more "when in Rome" approach by ordering The Garrison cocktail. Served in a rocks glass with a large single cube, this signature rye-based cocktail—which expertly balances both sweet and smoky notes—is served with a table-side lid reveal, allowing smoke to billow out over the rim for an added dose of drama and flair (which we're always here for).
The Space: From artwork by The Riverside Inn's original proprietor, Howard Garrison lining the walls to the bootlegging-inspired chandeliers over the bar and a couple of expertly designed vignettes, the ambiance is as impressive as the food. The style of the room gives off "been here for years" vibes, while still feeling current and cutting edge. Whether you have treasured family memories from The Riverside Inn, or you are a complete newcomer, this upscale homage to the Ozark past is anything but dated.
Ode to Rhubarb
Rhubarb shouldn't be good. On its own, it's like celery, but worse. It's too tart and sour to be enjoyable. It's attractive, we'll give it that. But it's also unforgivably stringy. Yet we love rhubarb more than just about anything. And we aren't the only ones who think it's worth celebrating; June 9 is National Strawberry Rhubarb Day! Whoever first decided to take this dumb veggie, add a load of sugar, and turn it into a pie is truly a hero. Thanks to that genius, rhubarb's tartness became a feature, not a bug—and it's one of our favorite flavors of summer. Here are three fun ways to enjoy this funky stuff.
1. Order a strawberry rhubarb pie from Prairie Pie. Owner Eleanor Taylor makes a few kinds of rhubarb pies each year, and all are wonderful. The classic strawberry-rhubarb pairing inside an all-butter crust takes the cake though. It's a summer staple.
2. Drink it! The refreshing Rhubarb Juliet is a gin-based cocktail with hints of ginger that play quite nicely with a homemade rhubarb syrup.
3. Whip up an easy one-bowl rhubarb crumble. It has strawberries too, and a tasty oat-based crumble on top.
Bloody Mary Madness
If a little hair-of-the-dog is what you need this weekend, go out to breakfast or brunch with a pal and order one of the region's over-the-top bloody mary drinks. Morning Day Cafe is known for those early morning cocktails, and they put lots of fun spins on them. If you can't make up your mind you can even get a flight of minis! You can go meaty with the Beefy Mary made with beef broth, spicy with the habanero-laced Bloody Fuego, fresh with the veggie-packed Mary's Garden Mary made with cucumber vodka and more. Hot Cluckers gets meaty with their bloody mary, topping it with fried chicken along with pepperoncinis, pickles, an olive, a cheese cube, celery, bacon and a spicy-tart Tajin rim. Bourbon & Beale has gotten in on the game too, offering a Cajun bloody mary. Where do you go to order your favorite bloody mary? Tell us!
Sno Cone Season
Last week we told you where to get ice cream and soft serve to cool down this summer, and now we've moved on to sno cones and shaved ice. Here are a few of our faves:
SweetNSnow
Build your own creation at this Tawainese shaved ice spot. It's seriously so fluffy! And the toppings are so fun. We like to order coconut shaved ice topped with boba, mochi, strawberries and mango.
Sno Ballz
Get classic sno cones in every color of the rainbow at this cute little teal trailer in Ozark. We can never decide on one flavor, so it's a triple-flavor combo for us every time!
Sno Nut
The clever combo at this little food truck is shaved ice and mini donuts. Cute, cute, cute! When it comes to shaved ice, though, we are obsessed with the nostalgic Tigers Blood flavor.
Chance of Sno and Coffee
It's all about tall, fluffy shaved ice mountains at this Nixa food truck. Try starting with vanilla shaved ice, then adding coconut sweet cream and chocolate chips.