Table Talk
Table Talk: May 5–12
This week: Celebrate Cinco de Mayo, then make plans to pamper your mama this weekend.
by Katie Pollock Estes
May 05 2020 at 8 a.m.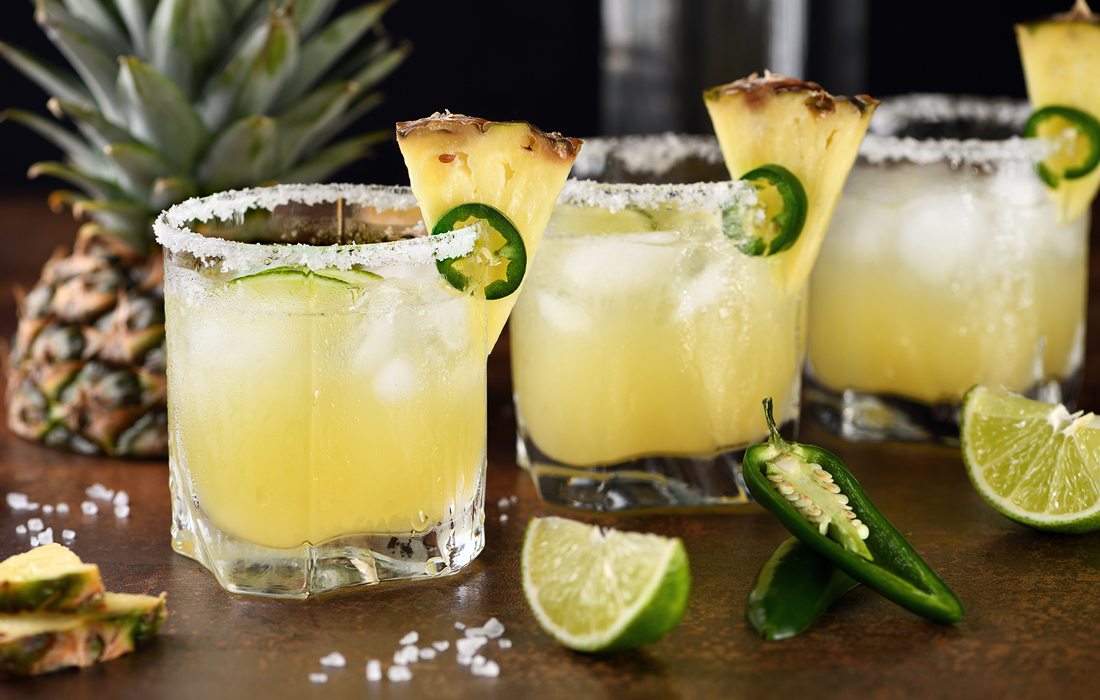 Celebrate Cinco
Some local restaurants are slowly reopening to limited crowds to comply with the new COVID-19 guidelines in Greene County, while others have opted to carry on with carry out and curbside service for the time being. So whether you're itching to get out there and dine in or choosing to stay holed up at home, there's a Cinco de Mayo option for you that will keep the margs flowing. For those of you who want to go out, check your favorite Mexican restaurant's social media to ensure they are open.
Carryout Carnitas
Check our COVID-19 dining guide for details on Mexican restaurants with carryout, curbside or delivery offerings.
Curbside Margaritas To-Go
Margaritas (16-ounces), sangria (16 ounces), margarita mix and margarita kits (which include tequila, marg mix and limes for four drinks) for $8–28.
Sangria, house margaritas and flavored margaritas (strawberry, peach, mango, pineapple-coconut) by the 12-ounce cup, 24-ounce bottle or half-gallon jug for $5–21
Two-margarita drink kits for $15 (top shelf, skinny or flavored) plus Cinco de Mayo discounts on house margaritas, sangria and beer.
Margaritas by the gallon for $40.
Single-serving margaritas to-go as curbside orders. Check out the new south side location's Facebook page for more info about the venue, too!

House margaritas for $5, Mexican beers for $2 and Cinco de Mayo discounts on top-shelf tequilas and mezcals.
Mom Deserves a Good Meal
From prepped meals to cook at home to brunches out on the town, we've got you covered for your Mother's Day meal plans.
Take-out brunches are available on Saturdays and Sundays with dishes like fried chicken and corn griddle cakes or fried green tomato BLTs.
Bake-at-home brunch packages include a frittata and dessert people or a dinner package for four to six people with options like rosemary and sage roasted chicken or dijon and herb roasted pork tenderloin. Orders need to be in by May 6.
Harvest is setting up tables in the apple orchard, spaced apart for social distancing, and offering a prix fixe menu with mimosas too. For customers who prefer take-out, take-out brunch boxes with a meal for four plus coffee or mimosa kits.

At Nicola's, Mother's Day brunch will be offered as a take-out meal, and they'll be posting the menu on Wednesday, May 6.

Individual entrees or family-size pans can be ordered for Mother's Day pick-up, and there are some fun dishes on special like Italian fries, wonton frittata and breakfast lasagna. (Don't forget to order the family-size dishes in advance by noon on May 9!)
Progress will have dining room reservations available for Mother's Day, or Mother's Day brunch kits that you can order for take-out. To-go boxes include Neighbor's Mill croissants with jam and Nutella, smoked trout dip, bacon, sausage, yogurt with granola, a frittata kit and a mimosa kit.
Mother's Day brunch to-go packs are ready-to-heat and include savory and sweet options like Monte Cristo breakfast casserole.
Order in advance for Saturday pickup, so you have what you need for Sunday brunch at home. There are mini-quiches, mini frittatas, homemade biscuit kits and more.
For Mother's Day, The Wildseed is offering family-size meals to-go, enough to serve four with options like bourbon-glazed salmon, roasted pork or Monterey chicken with lots of yummy sides.
Brunch here is for curbside pickup or delivery and includes a spread of tasty options for $25 per person, plus drink specials.

Sweet Treats for Mom
Tons of local businesses are offering sweet gift ideas for Mother's Day. A few of our favorites include pretty pies, gorgeous handmade candy and killer berries.
Pie & Flowers Alleyway Pop-Up
Prairie Pie and The Coffee Ethic are teaming up on Mother's Day for an outdoor pop-up event at Vito's Kitchen. You can pop in to purchase floral bouquets, pies from Prairie Pie and coffee and espresso from The Coffee Ethic to celebrate Mom. Just be sure to practice safe social distancing while purchasing them and to head out after your purchase is complete to avoid crowding. Pre-order flowers and pies are available online.
Candy Boxes
European Cafe has put together some beautiful boxes full of treats available for pre-order for Mother's Day. They include macarons hand-painted with sweet Mother's Day messages, pink raspberry marshmallows, raspberry Linzor cookies with sweet little hearts on top, and pretty little disks of chocolate bark.
Chocolate Covered Strawberries
Just in time for Mother's Day, Bon Bon's Candy House is bringing back one of its sweetest treats: hand-dipped chocolate-covered strawberries. These little beauties are for pick-up only, and pre-orders are due by May 6. (That's tomorrow!) If you miss the strawberry cut-off, Bon Bon's also has care packaged full of mom-themed treats and build-your-own boxes of candy, so you can customize a gift with your mom's favorite treats.
Fried Goodies
Ozark Empire Fair's Food Funday event this Friday and Saturday is a socially distanced and fully drive-through chance to get your grubby little paws on some seriously indulgent fair food treats without having to leave your car. There will be foot-long corn dogs, root beer floats, fried cheese curds, sidewinder fries, fried Oreos (omg!) and those familiar little mini-jugs of root beer—each for $4 or less.