Things to Do
Tiger Woods–Designed Golf Course Opens in Southwest Missouri
Tiger Woods and Justin Thomas took on Rory McIlroy and Justin Rose on Sept. 22 to dedicate and officially open Big Cedar Lodge's newest golf course.
By Megan Dollar
Sep 23 2020 at 8:04 a.m.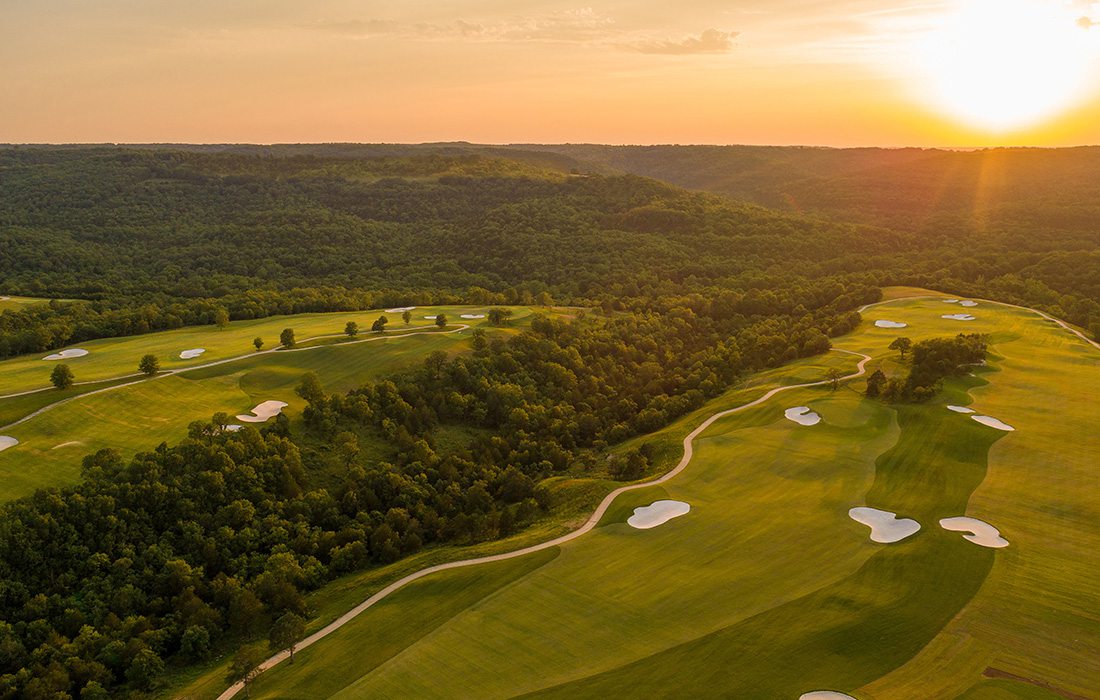 Bass Pro Shops and Big Cedar Lodge founder Johnny Morris and American golf great Tiger Woods have teamed up to craft The Ozarks' newest outdoor wonder: Payne's Valley Nature Golf Course. Located at Big Cedar Lodge just south of Branson, Woods and his firm TGR Design designed the course, and it is the first public–designated course by Woods. This means that all 417-landers are welcome to head down south and enjoy the breathtaking views of the Ozark Mountains atop a golfing green whenever they'd like. 
The course is named for the late Payne Stewart, a friend of both Morris and Woods, and it opened Sept. 22 with a tournament in his honor. Woods and Justin Thomas took on Rory McIlroy and Justin Rose at the first Payne's Valley Cup, which raised funds for the not-for-profit Payne Stewart Family Foundation. Stewart's son, Aaron, was the first to tee off to match the opening the course.
Morris and Woods say they met some 20 years ago while fishing, and they bonded over their shared love of the outdoors—something Payne's Valley is intended to celebrate. "Golf is about experiences," Woods says. "Hopefully we've created something you all will remember as an experience." The course is tucked into the Ozark Mountains and decorated with ancient limestone rock formations, characteristic of the region. While each of the holes boasts a beautiful, natural feature, the 19th hole, the only hole that Morris designed, is the star of the course. It's surrounded by a towering rock wall and floating atop a blue, trout and bass-filled lake. 
"You did this ol' land pretty proud," Morris said to Woods at the course's Sept. 22 dedication.
Payne's Valley course opens to the public on Sept. 24, open daily from 8 a.m. to 8 p.m. and located off Highway 65 south of Branson. Tee times can be booked online at bigcedar.com/golf.