Life
Experience the Natural Wonder of Christmas at Top of the Rock's Lost Canyon Christmas
With twinkling lights, mysterious caves and cascading waterfalls, Top of the Rock's new Lost Canyon Christmas attraction is an instant family tradition.
by Ren Bishop
Dec 01 2022 at 8 a.m.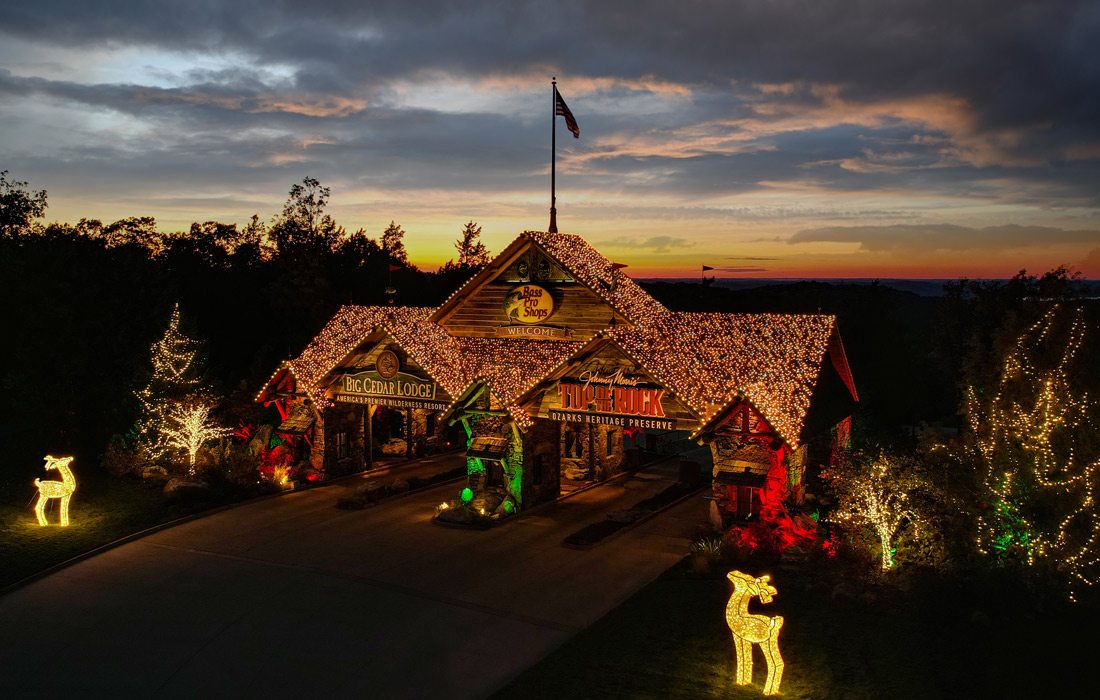 To experience the height of the Christmas season, it's time to head to Top of the Rock.
Discover the magic of the season and the great outdoors at Lost Canyon Christmas, a 2.5-mile journey through an Ozarks winter wonderland. Twinkling Christmas lights illuminate the paved electric cart path and handcrafted bridges, lined with cascading waterfalls and grand holiday scenes designed to amaze and inspire wonder.
"Connection was the primary driving concept behind the Lost Canyon Christmas experience," said Melody Matheny, the attraction designer for Lost Canyon Christmas. "The goal was to allow Guests to be inspired and come away with a deeper understanding of the natural world around them, what makes this place so very special, and how they are directly connected to it."

PRESENTED BY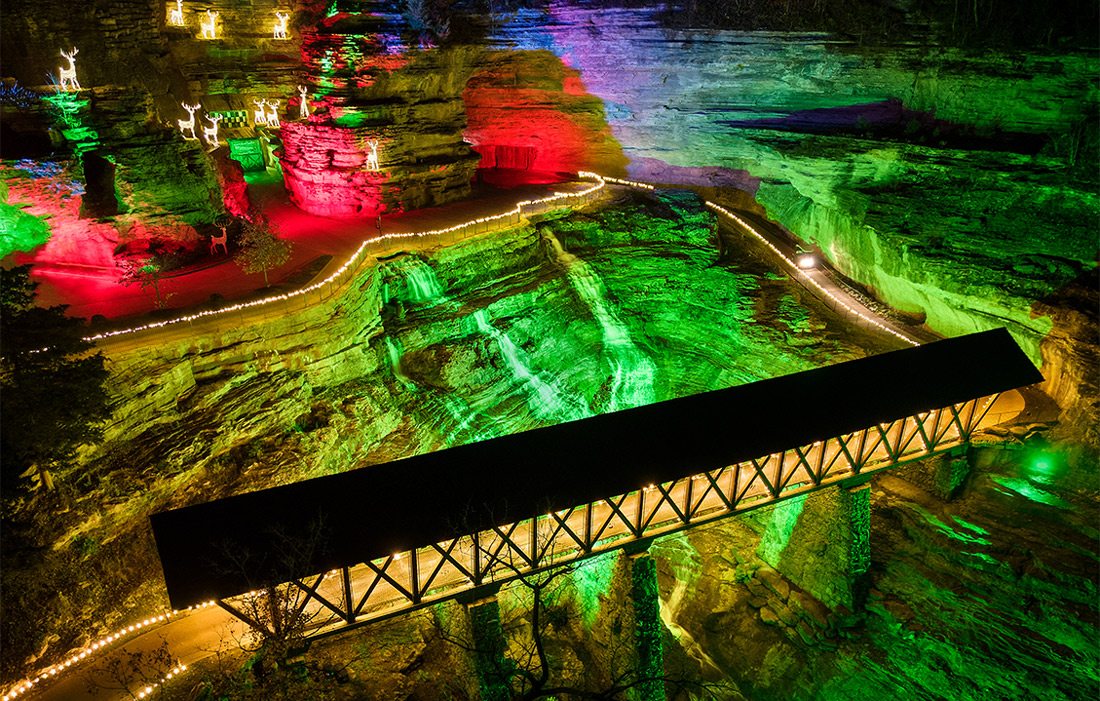 One core element of the attraction's design: illuminate the present holiday season by honoring the past. In Chief Seattle's letter of 1854, he recognized the sanctity of life and the integral, spiritual impact of Mother Nature. Chief Seattle's themes of water, air, beasts, and ground are all connected, all serving as inspiration and guide for Guests on their journey through Lost Canyon Christmas.
"There is so much to celebrate this time of the year," said John Mikolajczyk, director of operations for the Johnny Morris Foundation. "Lost Canyon Christmas features seasonal holiday traditions, along with honoring the great outdoors with special sculptures that celebrate animals, water, the earth and how we are all connected. Guests experience the cave trail in an all new, never before way that we hope will become a new family tradition during the holidays here in the Ozarks."
Sip on hot chocolate or cider from The Bat Bar in Lost Canyon Cave as you wind past natural wonders, animal inhabitants, majestic vistas and mysterious caves on a magical journey.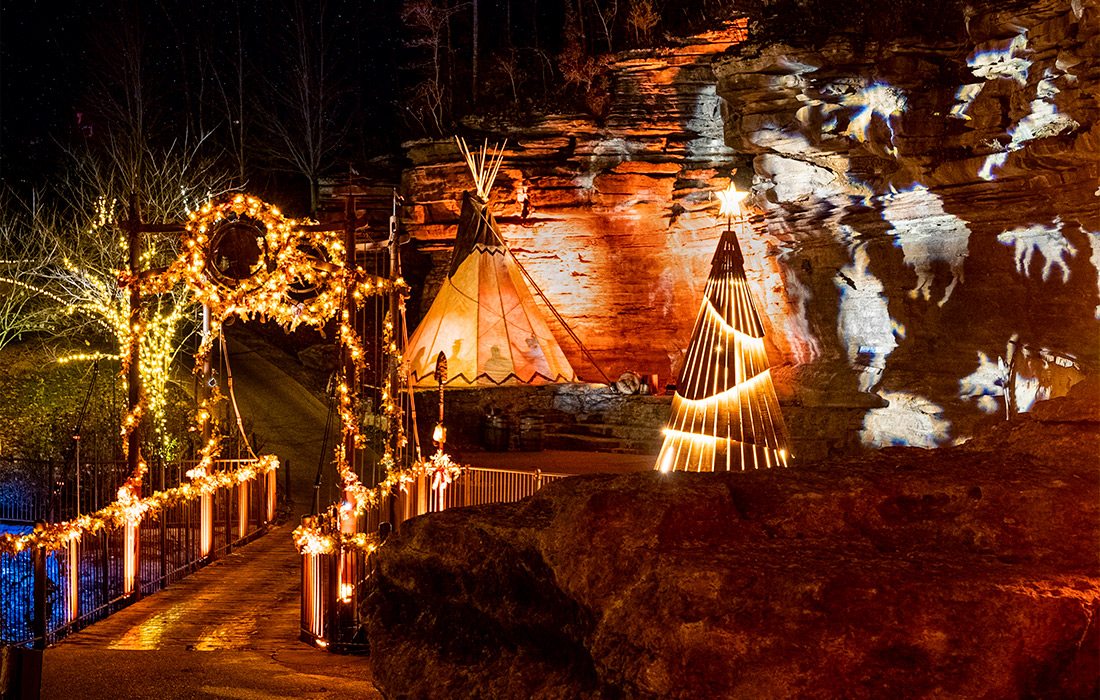 From handmade replicas of ancient artifacts fabricated by Paragon 360 to a towering 40-foot Christmas tree, Lost Canyon Christmas hopes to wow at every turn!
"Christmastime in the Ozarks is unlike any other," said Bryan Nadeau, Vice President of Operations for the Johnny Morris Foundation Conservation Attractions. "Come together with the people you love and create those everlasting memories by starting a new holiday tradition at Top of the Rock. Be surrounded by family and the great outdoors, while feeling more connected to those of the area that came before us at Lost Canyon Christmas."
Explore the natural wonder of Christmas in the Ozarks at Lost Canyon Christmas!
Experience Lost Canyon Christmas
Lost Canyon Christmas opens December 1. Get tickets and experience the wonder at topoftherock.com.