Reviews
Argentinian Eats from Pampa Empanadas
Pampa Empanadas serves several varieties of tasty Argentinian empanadas.
By Katie Pollock Estes
Oct 2021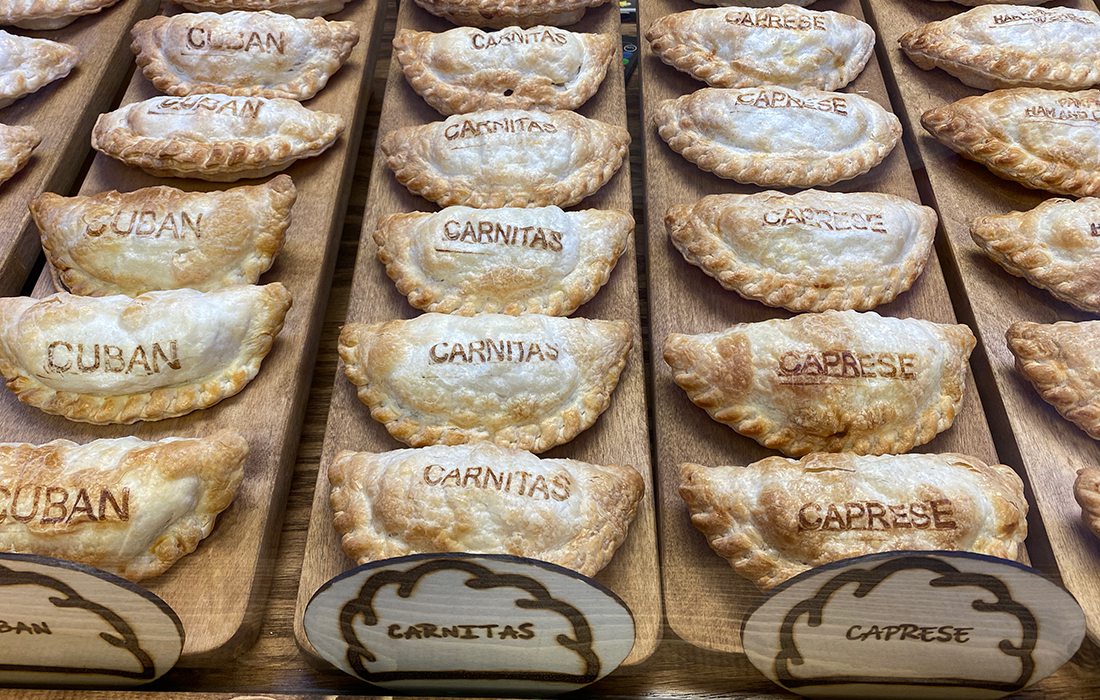 For my first meal from empanada purveyor Pampa Empanada, my husband and I ordered four savory empanadas (carnitas, spicy beef, spicy chicken and mushroom) and one sweet empanada (guava with cream cheese). We wanted to try some sauces, too, so we ordered sides of chimichurri and criolla. 
The carnitas and the mushroom were our favorites. The pork in the carnitas empanada was tender and juicy, and we loved that the filling was peppered with black beans. We dunked every bite into the herbaceous chimichurri sauce. The mushroom empanada had an unexpected taste and texture; it was super-gooey thanks to all the melted brie, but we were fans of the earthy flavors. (The spicy chicken and beef empanadas, were tasty. But they weren't actually spicy, at least not to us.)
Overall, our little empanada feast was a fun change of pace for a weeknight meal, and we were smitten with the cute little labels stamped on top (so you can tell which empanada is which if you order more than one… which you will). Bonus if you fall in love with these pockets of goodness: You can also buy them frozen to finish at home for quick dinners.
The restaurant is moving into their new space at 3302 S. National Ave., Suite 7, Springfield. View the menu and get location opening info on the Facebook page for Pampa Empanada.