Dishes
Grab a Homemade Pop Tart at Tea Bar & Bites
These seven dishes or drinks from southwest Missouri have passed our taste buds this month and made us rave. They are ranked by level of yumminess.
The Editors
Jan 2020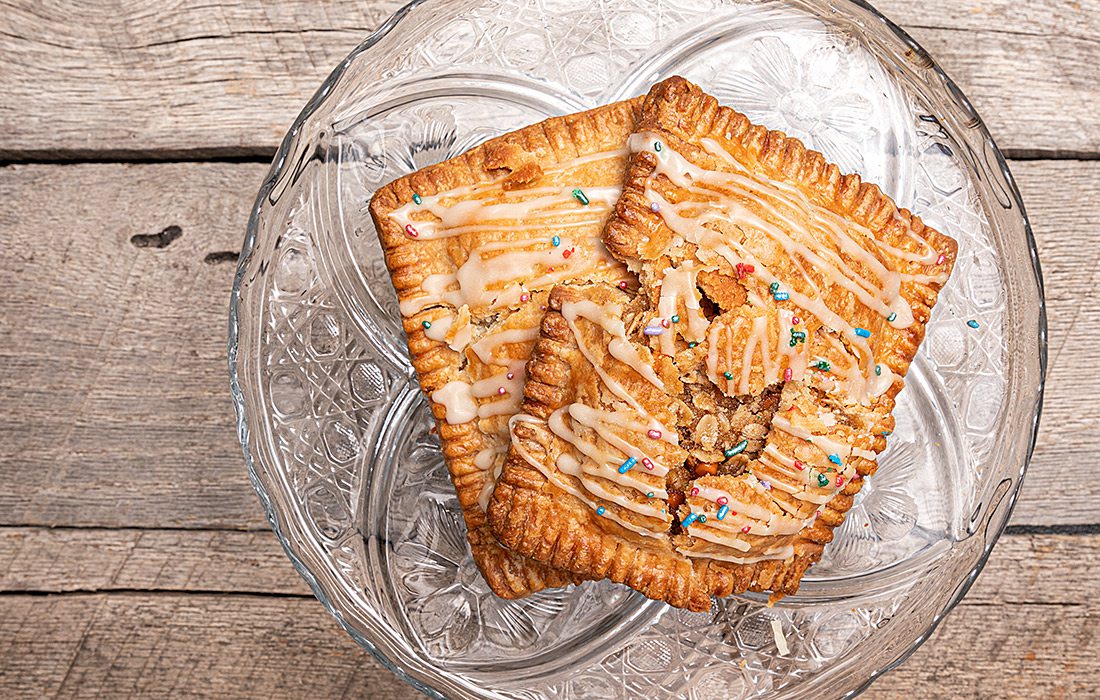 1. It's a classic for a reason. The apple fritter from St. George's Donuts (several 417-land locations) is what one staffer described as "sheer perfection." It's sweet and chewy and that crackly glaze surrounds a soft, flaky apple-flavored interior.
2. This breakfast staple might sound simple, but when it's good, it's really good. And when it's mediocre, it's just plain disappointing. The biscuit and gravy served at Lindberg's Tavern (318 W. Commercial St., Springfield, 417-868-8900) for brunch is a massive house-made biscuit with heaps of gravy loaded with sage, rosemary and sausage. It's one of those B&G success stories that make brunch a true treat.
3. Speaking of biscuits, The Big Biscuit (several 417-land locations) has a lunchtime salad that we love. The Buttermilk Chicken & BLT salad combines two of our absolute favorite sandwiches in a salad by mixing up romaine, crispy bacon, tomato, cheddar cheese, ranch dressing and crispy fried chicken.
4. Bringing a Cajun staple to the Midwest, The Hepcat (220 S. Campbell Ave., Springfield) serves boudin balls, crispy deep-fried balls of rice, pork and vegetables with aioli dipping sauce.
5. If you just can't let go of your juvenile boxed toaster pastry habit, grow up just a little bit and grab a homemade pop tart from Tea Bar & Bites (621 S. Pickwick Ave., Springfield, 417-866-7500) on the weekends. These flaky gourmet upgrades from your pantry's Pop Tart are iced to perfection and stuffed with seasonal flavors that rotate regularly.
6. Shed some layers with the brothless naked ramen at Karai Ramen + Handroll (640 W. Republic Road, Suite 100, Springfield, 417-319-5225). Sesame-glazed wheat noodles are served with fresh spinach, wood ear mushrooms and bean sprouts. Seaweed, lime and crispy rice cracker bring enough flavor that you don't even miss the broth.
7. For a fun little slurp, stick a straw into the Lychee Liquid drink at La Boba Cafe (1601 W. Sunshine St., Suite D, Springfield, 417-720-1328). This sweet sipper has lychee-infused green milk tea and lychee jellies. Just for fun, add some yogurt popping boba too.
---
7 Good Things is chosen by the editors of 417 Magazine as a service to readers. We've tried everything on this list, and we like it. To send us your suggestions, contact us by submitting a letter to the editor.