Dishes
Sip the Limoncello from Bruno's Ristorante
These seven dishes or drinks have passed our taste buds this month and made us rave. They are ranked by level of yumminess by our editors.
By The Editors
Nov 2019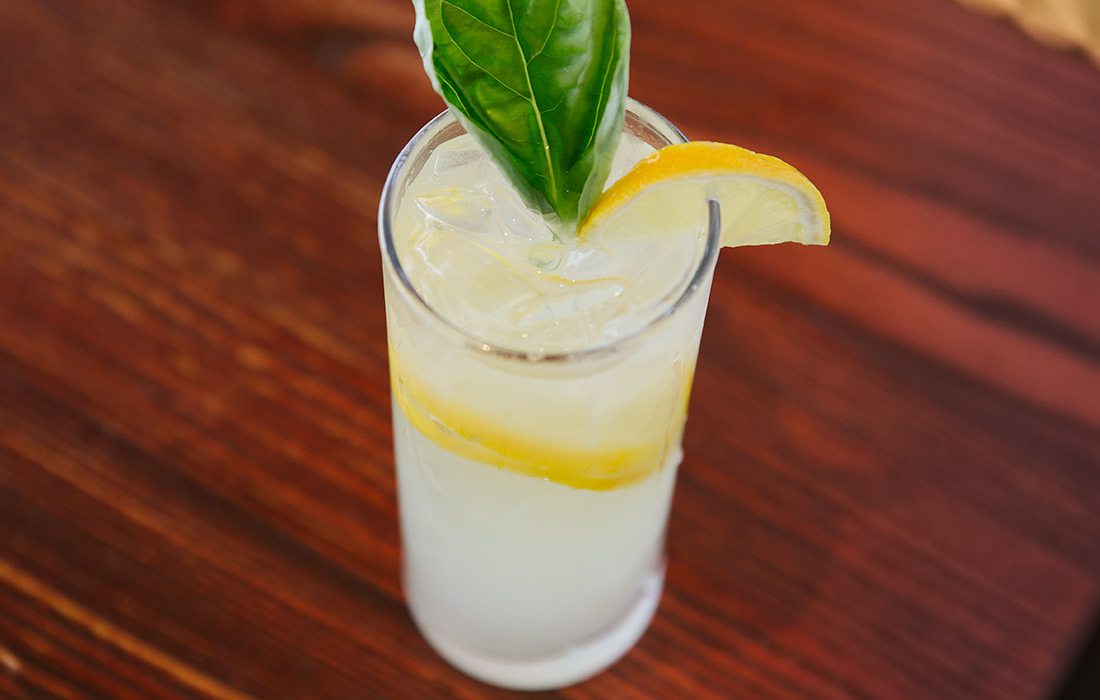 1. For a tart and delicious sipper, pucker up for the limoncello from Bruno's Italian Restaurant. This homemade Italian liquor is made from lemon peels steeped in vodka and comes in a chilled glass.
2. The White Palace roll at Haruno is our most favorite bite. The roll is made up of spicy tuna and tempura coated shrimp and is topped with seared tuna, hot rock sauce and eel sauce.
3. The banh mi at Lucky Tiger Sandwich Co. are crave-worthy, but the chicken karaage Thai style is irresistible. Crispy fried chicken nugs come tossed with fresh mint, Thai basil, jalapeños and onions, all drizzled with a sweet chili sauce.
4. It doesn't take much to sample the whole menu at Team Taco, but we always go back to the Globetrotter, a taco made with savory smoked pork belly topped with acidic salsa verde to cut the fat and served with onions and cotija.
5. The Fizzy Old Fashioned at Vantage Rooftop Lounge and Conservatory is the grown-up version of Willy Wonka's fizzy lifting drink. Made with Buffalo Trace bourbon and Maine Root Mandarin orange soda, it'll lift you sky-high.
6. Dunk into the house pimento cheese dip at Best of Luck Beer Hall. The house-made cheese has slight heat and comes with savory, salty everything bagel house-made crackers.
7. For a not-quite-pizza-but-close-enough bite, try the pepperoni pinwheels at The Big Slice. These cheesy wheels are studded with greasy pepperoni, ready for dunking in marinara.