Dishes
Try the Hurts Donut Bread Pudding at The Order
Doughnut doubt for one second that classic bread pudding can be improved upon thanks to a sweet breakfast-inspired swap—a Hurts Donut.
By Claire Porter
Oct 2019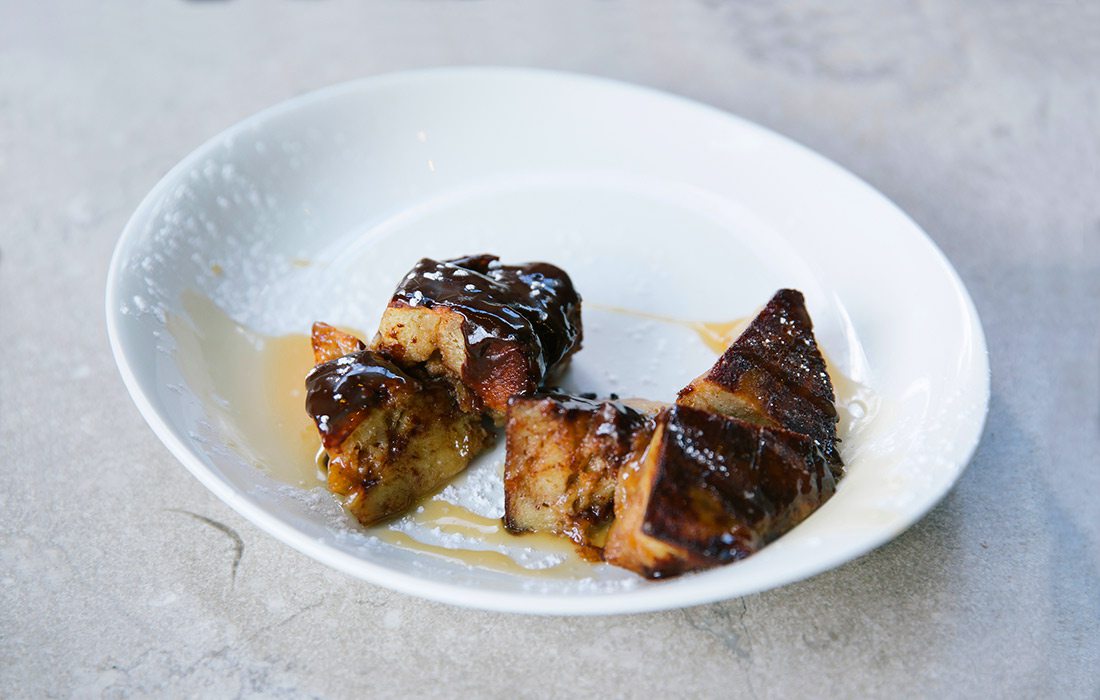 What is it about desserts that make them so satisfying? Maybe it's the literally addictive properties of sugar. Maybe it's that they're the perfect reward after having successfully made the tough decision of what to eat for dinner. Or maybe it's that they take all our shameful little snackies (cookies, candies, caramels, doughnuts) and elevate them into something worth savoring. Good desserts check one or two of those boxes; great desserts check all three.
The bread pudding at The Order (305 E Walnut St, Springfield; 417-851-5299) is one such great dessert. The Order's super swseet version replaces the dessert's typically dense, chewy bread with sweet and fluffy yeast doughnuts from fellow downtown staple Hurts Donut, creating an extra sugary rush and a tender, almost dissolve-in-your-mouth texture. A drizzle of salted caramel keeps it moist, and a melty bittersweet coating of Askinosie chocolate ganache rounds out the local love.