Dishes
Veggie Ramen at Karai Ramen + Handroll
And six other dishes or drinks that have passed our taste buds this month and made us rave. They are ranked by level of yumminess.
By The Editors
Jun 2019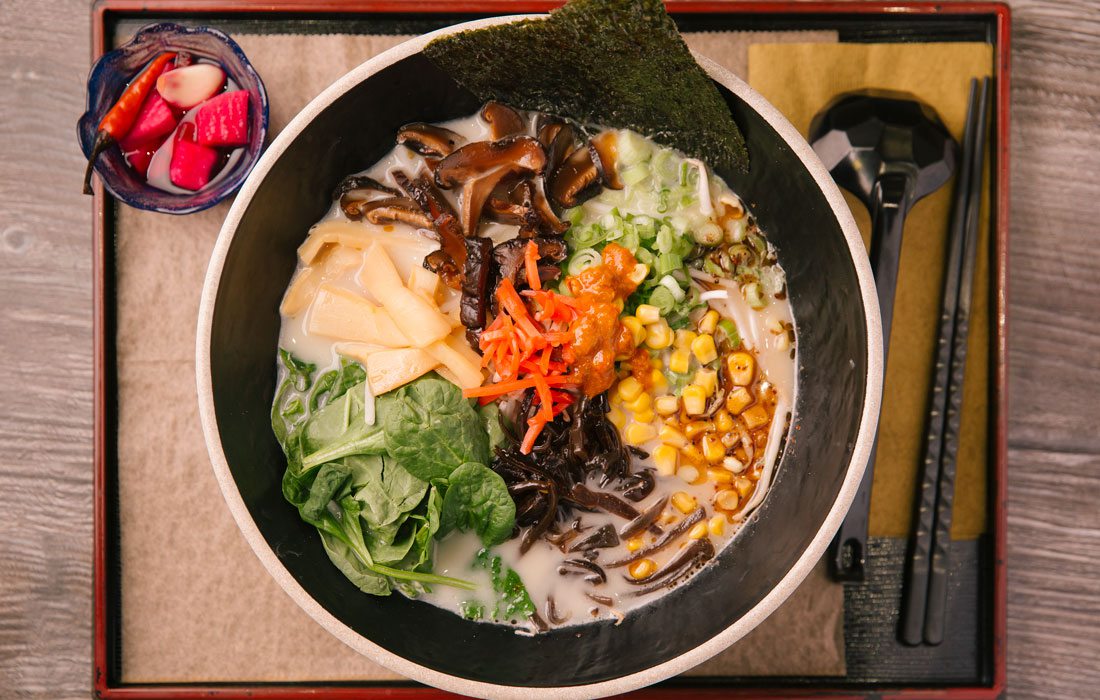 You can always trust PaPPo's Pizzeria (several 417-land locations) for a stellar slice, but don't miss its custom brew, Monk's Communion—a rich, dark Belgian ale with cherry notes and rich malt flavor. 
Every sandwich at Cherry Picker Package x Fare (601 S. Pickwick Ave., Springfield; 417-986-5800) is drool-worthy, but our recent favorite is the Roast Beast, made with chipotle mayo, caramelized shallots and Urban Roots spring mix. 
At Karai Ramen + Handroll (640 W. Republic Road, Springfield; 417-319-5225) try the Veggie Ramen. It's loaded with fresh veggies in a vegetable broth with a creamy sesame base, and it's a great option if you're looking to branch out. 
We've been on a veggie kick lately, which is why we love the Sweet Potato Noodle Stir Fry from Café Cusco (234 E. Commercial St., Springfield; 417-868-8088). Stir fried sweet potato glass noodles are served with plenty of veggies and a sauce of white wine, aji Amarillo, black soy and ginger.
When you want to indulge your childlike palate, go for the pizza balls at J.O.B. Public House(319 E. Walnut St., Springfield; 417-831-1158). These crispy balls come stuffed with piping hot cheese or pepperoni and are served alongside marinara dipping sauce.
When you've shopped up an appetite at The Vintage Peddler (1432 E. Trafficway St., Springfield; 417-864-9808), head to the tea room for a cup of loaded baked potato soup, which is the perfect warm pick-me-up. Don't miss the orange bundt cake while you're there, either.
For a bite along with your coffee at Architect Coffee (1604 E. Republic Road, Springfield; 417-771-5030), try the deliciously simple almond butter banana toast, topped with honey and cinnamon.