Reviews
Hy-Vee Croissants & 6 Other Dishes We Can't Stop Eating This Month
These seven dishes or drinks have passed our taste buds this month and made us rave.
By The Editors
Aug 2019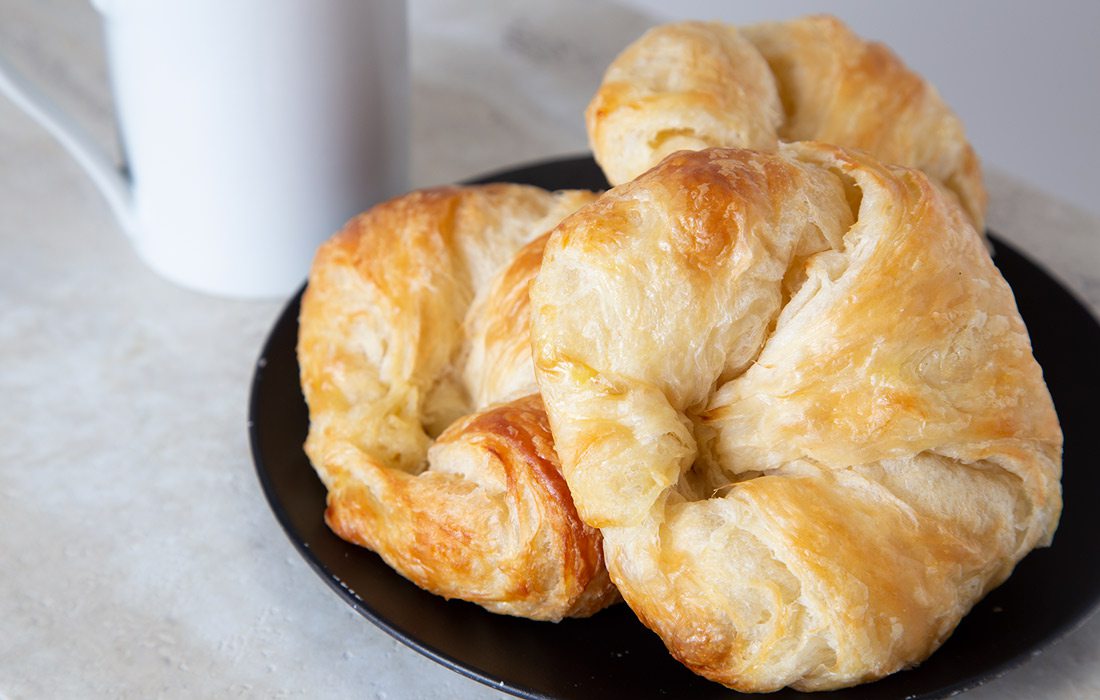 1. Collaboration never tasted so good at 4 By 4 Brewing Company (2811 E. Galloway St., Suite A, Springfield, 417-861-6400). The Relax, Honey! Hefeweizen is made with Lavender Falls Farm lavender and honey for a lightly sweet, floral brew. 

2. Warm things up with an oven-baked avocado appetizer at Karai Ramen + Handroll (640 W. Republic Road, Suite 100, Springfield, 417-319-5225). Avocado is topped with shichimi and spring onions. 

3. Classic steak and potatoes gets a Peruvian twist at Cafe Cusco (234 E. Commercial St., Springfield, 417-868-8088). Sirloin is rubbed with aji panca, garlic and smoked sea salt, and it's served with sauteed veggies and yellow pepper mashed potatoes.

4. Take a dive with the salmon choo chee at Thai Basil (1411 E. Sunshine St., Springfield, 417-882-1979). Tender grilled salmon swims in an aromatic curry sauce with peppers and sweet basil. 

5. Break out the passports and prepare to be transported to Paris. The croissants from Hy-Vee Bake Shop (1720 Battlefield Road, Springfield, 417-881-1950) come in a six- or twelve-pack of buttery, flaky goodness. Be prepared to share. 

6. At Craft Sushi (1251 E. Sunshine St., Suite 116, Springfield, 417-319-5887), you can completely customize your meal, but don't miss out on the I'm Craving Korean bowl with quinoa. The beef is marinated in-house for a flavor-packed result.

7. Stick around for dessert at The Order (305 E. Walnut St., Springfield, 417-832-1515) and try the cast iron seasonal pie, featuring pillowy puff pastry, creamy custard and seasonal fruit.