Reviews
Bite Into Gooey Cheese at MacCheesy in Joplin, MO
With gooey skillets of golden mac and cheese plus grilled cheeses, soups and shakes, Joplin's MacCheesy is your comfort food destination.
By Claire Porter
Mar 2020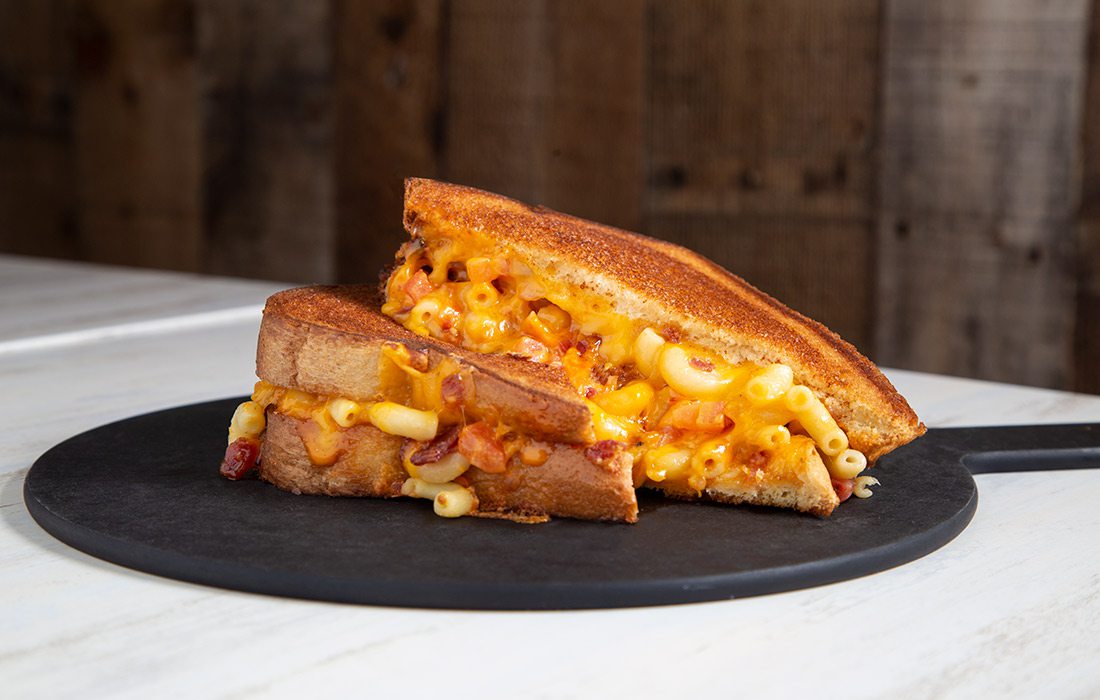 Sometimes you want a dinner that's as easy as mac 'n' cheesy—except, made from scratch, mac and cheese isn't really that easy. So the next time the carby, gooey cravings hit, outsource the labor to Joplin's MacCheesy (2202 S. Rangeline Road, Suite B, Joplin; 417-691-8256).
The core of the fast-casual eatery's menu is skillet-cooked mac and cheese dishes in almost 20 varieties, ranging from classic three-cheese to fully loaded protein-packed pastas topped with crispy breadcrumbs and drizzled with sauces in combinations like pesto chicken, taco, burnt end barbecue or even corn dog mac. The skillets come in personal, shareable and family sizes, and the cast-iron cookware gives each dish a caramelized crispy edge akin to the absolute perfection of the corner brownie. 
There's more to the menu than just noodles, though. MacCheesy also offers a sizeable selection of grilled cheeses—one of which, the Mac Daddy, stuffs mac and cheese between bread along with tomatoes, chipotle sauce and bacon—tomato soup, salads and garlic knots. While you're indulging, you might as well dive into dessert (cookies or s'mores dip also served in skillets) or a decadent shake made thick with real ice cream and jam-packed with fillings such as fluffy marshmallows, graham crumbs and full s'mores.
With fast, friendly service and plenty of options for every eater, MacCheesy fulfills your every comfort meal craving.