Reviews
A Bite-Sized Review of The Almighty Sando Shop
The Almighty Sando Shop food truck is making moves.
By Katie Pollock Estes
Sep 2022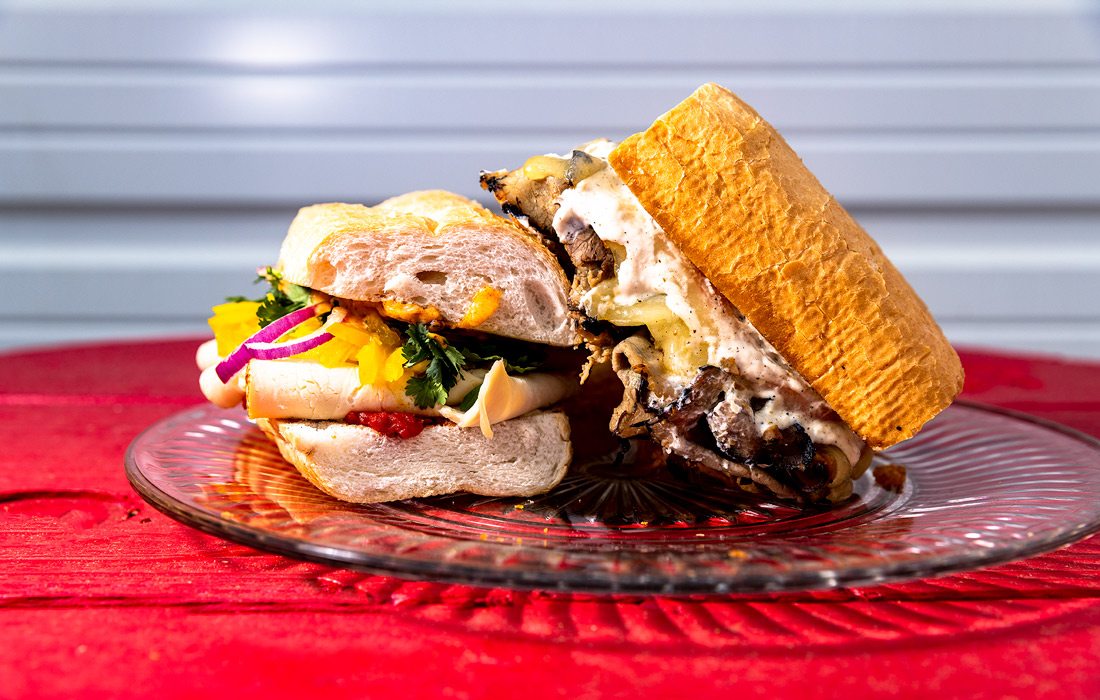 For anybody who loves a creative sandwich packed with flavor, The Almighty Sando Shop food truck has been growing in popularity. They're known for their seriously flavor-packed sandwiches stacked with unexpected ingredients, like the Yaya Papaya that comes with sweet tomato ginger chutney, papaya relish, red onions, cilantro and garlic-bacon mayo on a deli chicken sandwich. That's a lot of toppings! The Cron Don is just as loaded, with a roast beef and Swiss cheese base that's enhanced with flavorful accompaniments like pickle-mushroom-olive tapenade and a punchy wasabi cream sauce. Now, Sammie fans can find The Almighty Sando Shop at a new location that's growing in popularity itself: Metro Eats, the farmers market and food truck park at 2463 W. Sunshine St. in Springfield. Keep an eye out for them among the food trucks at Metro Eats, and keep up with them on Facebook.