Reviews
MacCheesy's New Springfield Location
Indulge your inner cheese goblin at Springfield's new outpost of Joplin-based MacCheesy's Deluxe Mac & Cheese.
By Katie Pollock Estes
Jun 2023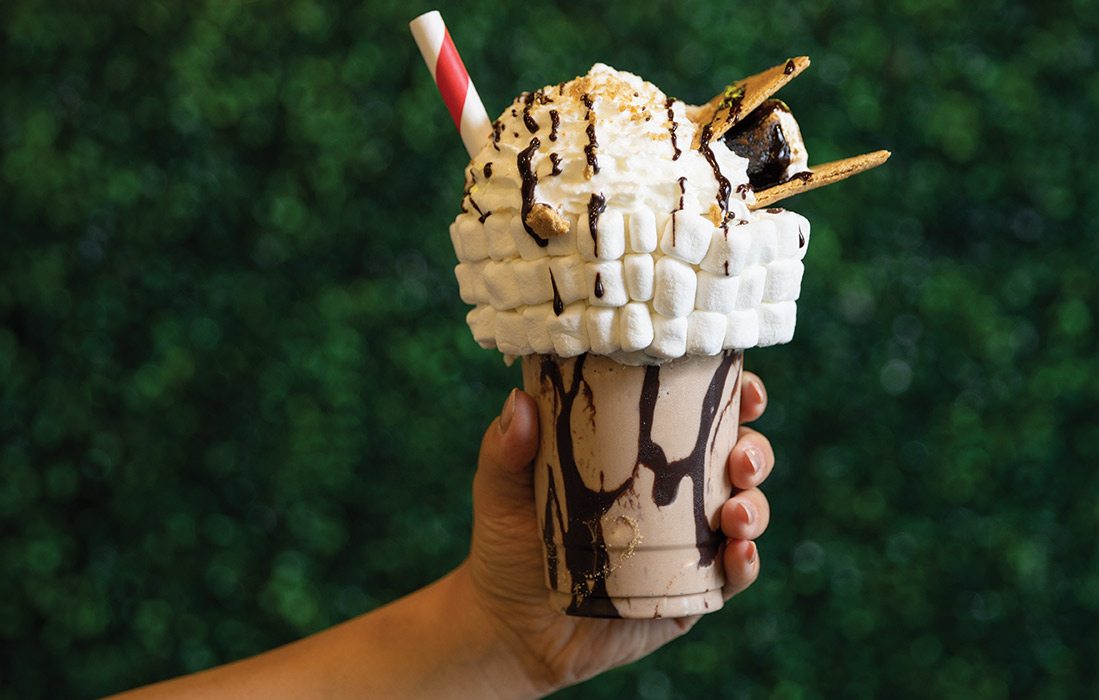 If you want to make a 10-year-old and a 6-year-old happy, take them to MacCheesy's and let them order anything they want. You want macaroni and cheese with marinara and pepperoni, like an ooey gooey bowl of pizza pasta? Sure! You want a s'mores milkshake served in a glass that's coated in mini-marshmallows? Why not! When I visited with my kids and husband, that's the milkshake my son ordered. My daughter got one that had an entire Little Debbie strawberry shortcake snack cake sticking out of the top of it. Although my kids waffled between raving about the mac and raving about the shakes, I think they ultimately landed on Team Shake, with the sugar rush coloring their opinions of this over-the-top spot. My husband and I tucked into a bowl of pesto macaroni and cheese, which had a blend of American and provolone cheeses, grilled chicken and pesto. It was so indulgent, we couldn't even finish it. We left satisfied and a little too full, with two kids who were over the moon about those wild desserts.