Reviews
Check Out Red's Giant Hamburg Along Historic Route 66
Settle in for a meal with a hearty side of vintage Americana at the revival of Route 66 classic Red's Giant Hamburg in Springfield, Missouri.
By Claire Porter
Jan 2020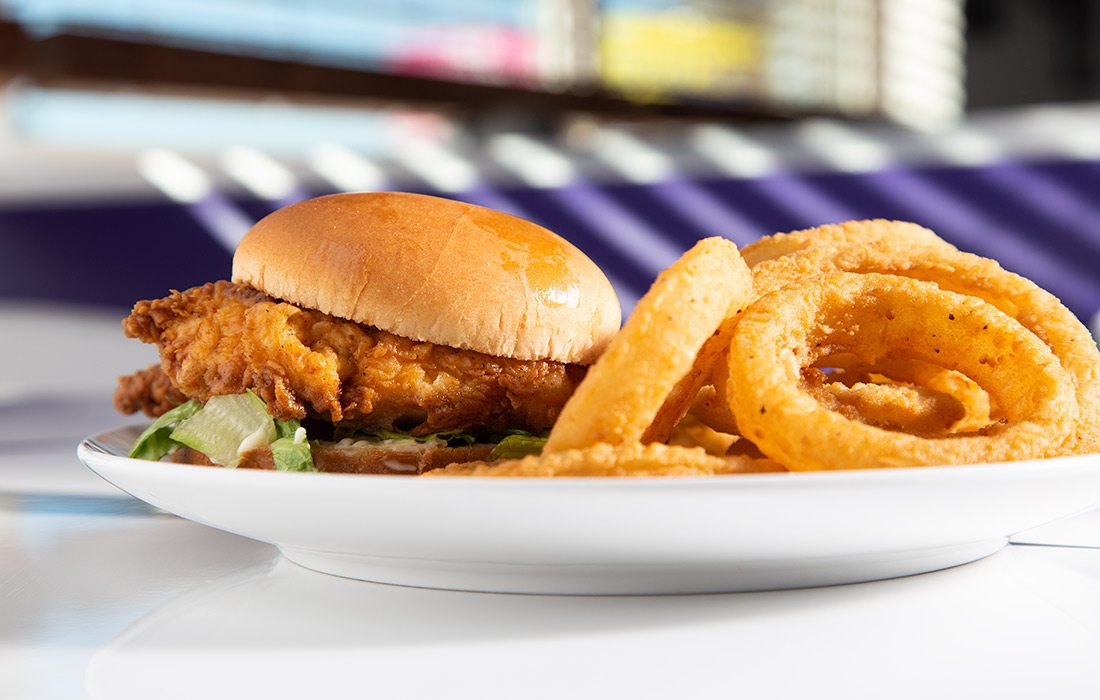 Springfield is no stranger to nostalgia, and the sentimentality is fitting for the birthplace of Route 66. Alongside America's mother road, another iconic symbol was paving the way for diners. Red's Giant Hamburg opened in the late 1940s, serving hamburg(er)s and fries to grease-starved travelers, and it is said to have been the world's first drive-thru, beckoning customers with its signature "Giant Hamburg" sign (adding the "er" made the sign too tall to clear utility wires).
The restaurant closed in 1984, but the sign remained at the Birthplace of Route 66 Roadside Park. Maybe the crucifix shape was foreshadowing Red's resurrection, because the diner came back to life this past April. The revival opened at 2301 W. Sunshine St. in Springfield in a brand-new building much larger than its burger shack roots but packing all the same vintage aesthetic.
Although the restaurant closed almost exactly seven years before I was born, Red's feels instantly familiar. Vinyl booths in colors straight out of The Jetsons line the photograph-covered walls, drive-thru movie speakers sputter doo-wop tunes, and you're even welcomed by a red Buick parked outside. The menu is exactly what you'd expect—burgers, fries, onion rings, chili, malts and milkshakes—in American-sized portions. The diner's original burgers and chili (Texan style, bean-free) are meaty, fries are plentiful and even the newer additions feel right at home, like the fried chicken sandwich.
Wash it all down with a glass of Springfield Brewing Co.'s Rail Car Root Beer to fuel up before hitting the road.