Reviews
We Review Schuchmann Meat Co.'s Deli
Schuchmann Meat Co.'s deli serves a variety of fresh deli sandwiches packed full of house-cured and European imported cured meats.
By Megan Dollar
Jul 2021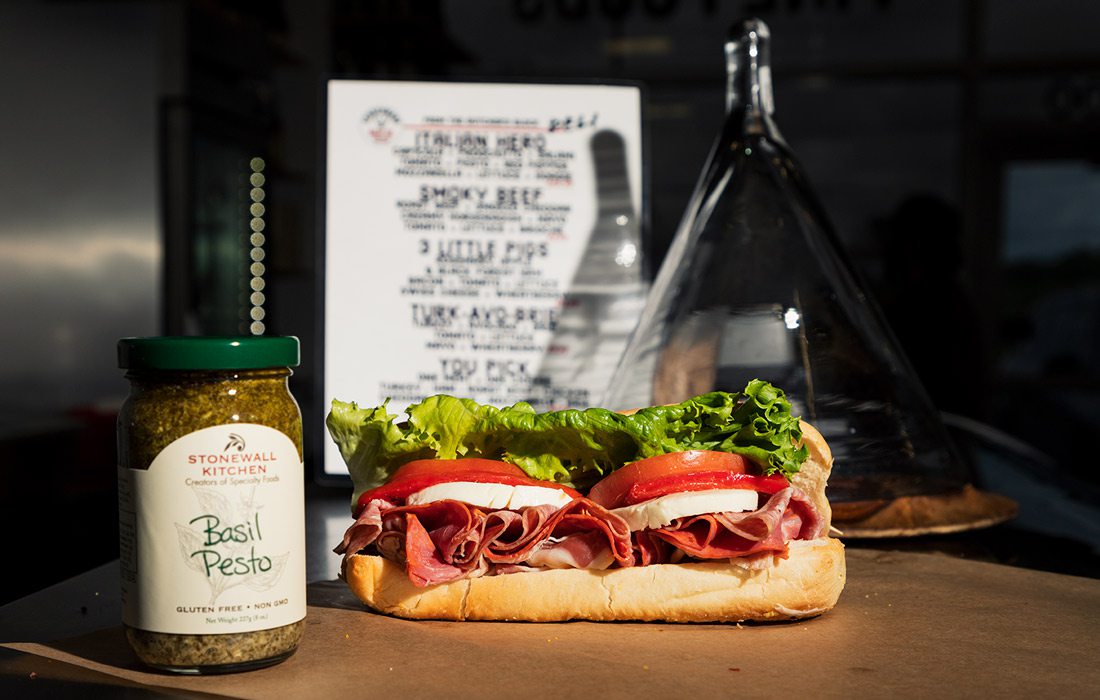 I've never been the biggest fan of processed meats. Calling them "processed meats" is kind of off-putting in my opinion, so let me rephrase this and say that I've never been the biggest fan of cured meats. Prosciutto, salami, capicola, mortadella, jamon iberico—the list goes on. Perhaps it's because my historical experience with these products is of the Oscar Meyer variety, which is to say, not very fresh or authentic. So, when Schuchmann Meat Co. (4406 South Campbell Ave., Springfield, schuchmannmeat.com) opened with a small deli-meat sandwich menu, I was enthused to see what cured meat varieties they might serve and how my taste buds might react.
The Italian Hero was just what I was looking for: layers of pesto, lettuce, mozzarella, red pepper and tomato are topped by a thick stack of capicola, prosciutto and salami, and it all sits on a soft hoagie. The mozzarella, red pepper and pesto blended for something that tasted a bit like an Italian summer—think low sun casting long, dark shadows from rows of sunset-colored villas. The meats, which are all European imports, were rich with flavors of melty fats, peppered spices and rich proteins—so much more than any of those homogenous grocery store finds. Schuchmann Meat Co. also serves a few sandwiches that feature its house-prepared meats—turkey, ham, roast beef, etc., which I can't wait to go back and try.