Reviews
The Press Coffee & Juice Bar is More Than a Typical Coffee Shop
Bringing South Korean flavors to Mexican presentations, The Press Coffee & Juice Bar, located in the Brentwood Shopping Center, is so much more than your neighborhood coffee shop.
By Claire Porter
Mar 2020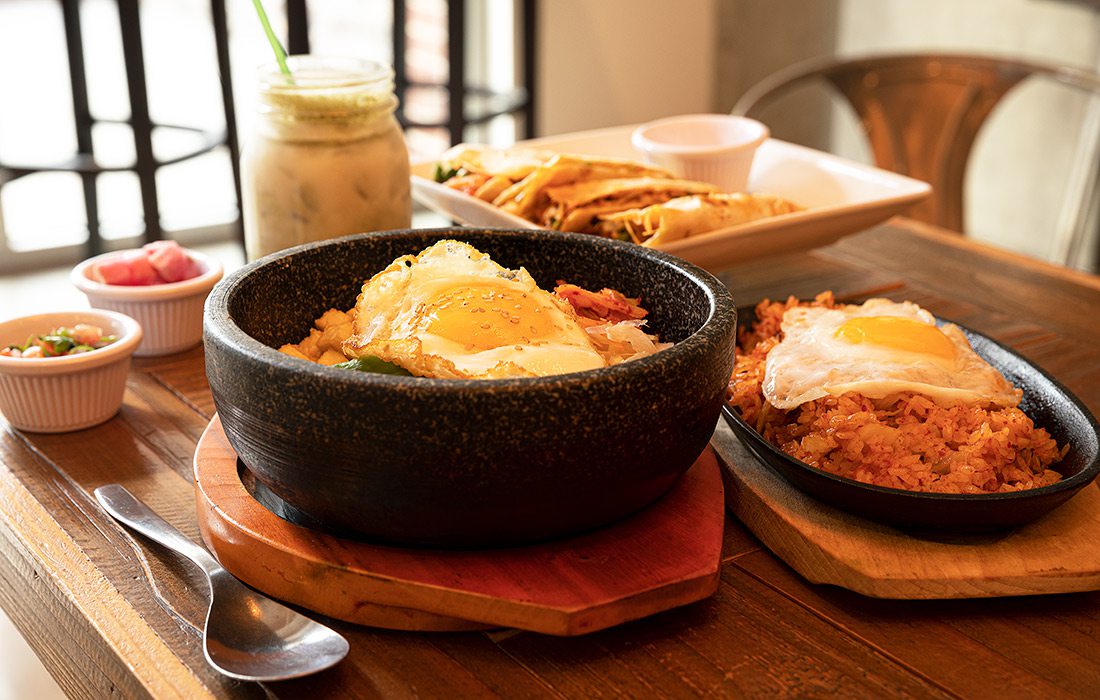 Creativity is the name of the game for Alice Oh. Oh owns The Press Coffee & Juice Bar, which, as the name suggests, of course excels in teas, coffees and fresh-squeezed custom juices. But, never one to settle for the expected, Oh has turned The Press into a must-visit destination thanks to her menu of South Korean-meets-Mexican cuisine.
[MORE: Best Breakfasts in Springfield, MO and Beyond]
Throughout its lifetime, The Press has continuously evolved, always edging closer to the unexpected and enticing culinary experience it offers today. The Press originally opened in Farmers Park as South Korean coffee franchise Caffé Bene and offered the expected coffees, teas, bagels and sweets. But when Oh wanted to take the menu in a new, healthy direction, The Press Coffee & Juice Bar was born.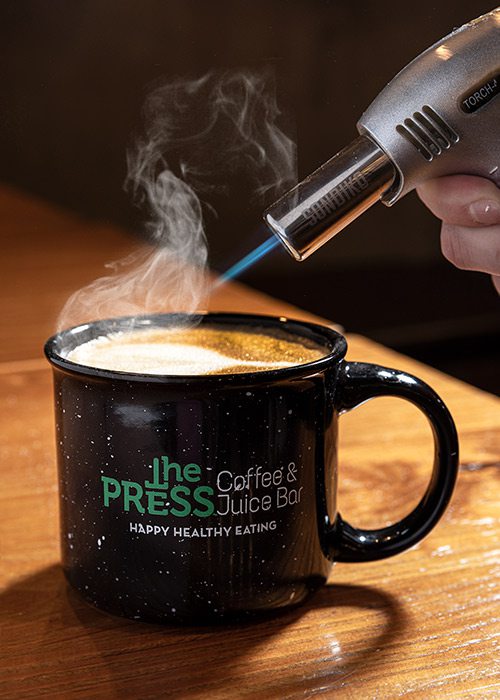 The caramel crème brûlée latte from The Press is just one of the treats to enjoy at this fast-casual eatery and juicery.
Purchase Photo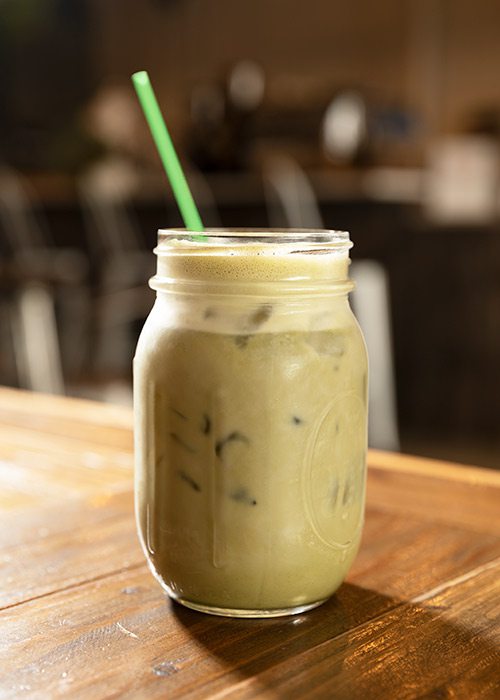 Customers have their pick of coffees and teas including an iced matcha latte with oat milk.
Purchase Photo
Photos by Brandon Alms

As master of her own kitchen, Oh emphasized healthful ingredients, many of which she grew on-site at Farmers Park, and unexpected elements, like spirulina in lattes, homemade nut milks, turmeric tea eggs and activated-charcoal waffle sandwiches. Late last year Oh moved The Press to a space in the Brentwood Center with big, bright windows, a dedicated patio and a much larger kitchen, meaning Oh could expand the menu with more breakfast and lunch items.
With the expansion came a total menu overhaul. Although the charcoal waffles and spirulina lattes didn't make the cut, Oh's focus on healthful, whole ingredients and her adventurous palate remained. At The Press's newest iteration, the menu fuses South Korean cuisine with familiar Mexican delivery. You'll find juicy bulgogi (marinated Korean barbecued beef) stuffed inside tacos, burritos, quesadillas or nachos. Various types of kimchi, all of which are made in-house, sneak a little spice into grain bowls and fried rice plates. Even gyoza and egg rolls make themselves right at home as side items along with chips and salsa.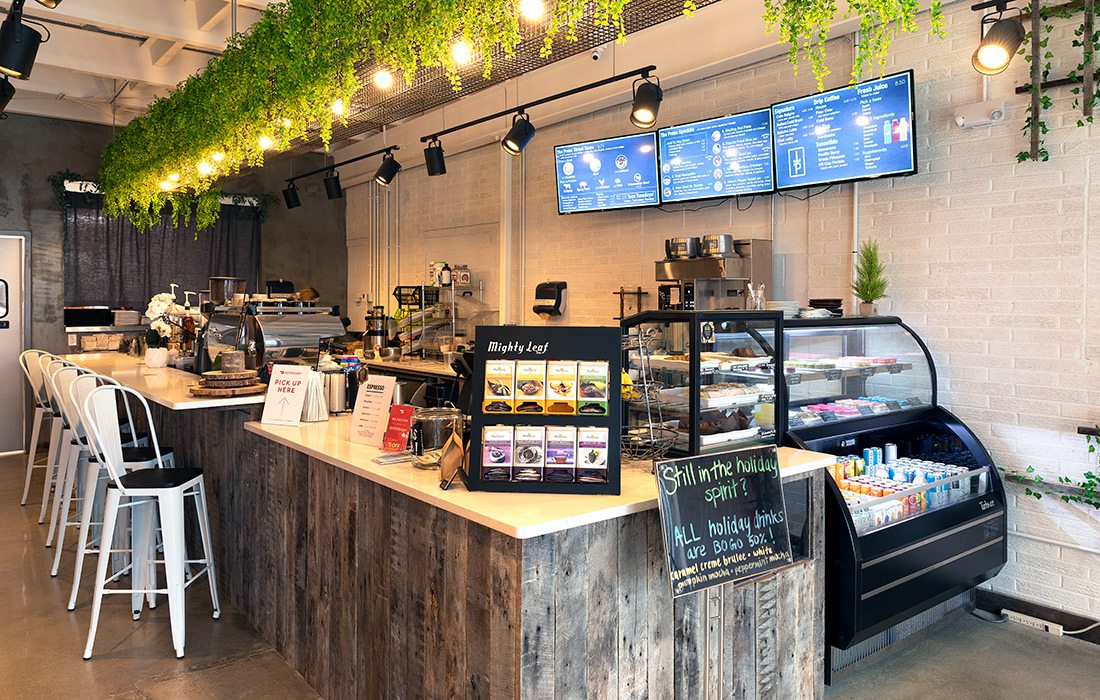 If the East-meets-South fusion seems like it might end in a dish tasting confused or overwhelming, your fears are unfounded. Dishes layer flavors, textures and spice levels for addicting flavors that build in complexity (and sometimes spice) with each bite. Nourish bowls loaded with silky tofu give alternating textures of nutty grains, creamy avocados and crispy, cool vegetables. The gooey, cheesy gogi quesadillas are tender and satisfying to pull apart, but the crunchy spiciness of the kimchi takes them to a new level.
True to her roots, Oh still serves teas, coffees, signature lattes and freshly squeezed juices. You can even join a juice plan for an inner-self detox. Gluten-free options still abound on the breakfast and lunch menus—tacos can be made with gluten-free shells or lettuce cups, muffins and macarons are made gluten-free—and eating vegan or vegetarian is just as easy thanks to plenty of parfaits, smoothie bowls, salads, tofu and vegan meat options.
In its Instagrammable new space with smooth concrete walls, full windows and plenty of plants, The Press has reinvented itself—and its menu—with its same dedication to healthful options, whole ingredients and wild new flavor combinations.


While You're at The Press
Taco Tuesday
Get your hands on street tacos on Taco Tuesdays. Tacos are $2.25 and come stuffed with bulgogi, spicy pork, chicken, tofu or vegan beef and can come in tortillas, gluten-free shells or lettuce wraps.
Fresh Squeezed Juice
The Press makes freshly squeezed juices to order (you can even customize your juice), and if you're in need of a total overhaul, join a detox and cleanse regimen with one-, two-, three- and five-day cleanse programs.
Breakfast Menu
The lunch menu is simmering with flavor, but don't sleep on the breakfast offerings! Quesadillas, skillets, burritos, toasts, parfaits, smoothie bowls and oatmeal are packed with healthful ingredients and served until 11 a.m.