Reviews
The Royal: a Cherry Street Charmer
We relax a little with shareable snacks from The Royal.
By Katie Pollock Estes
Jan 2021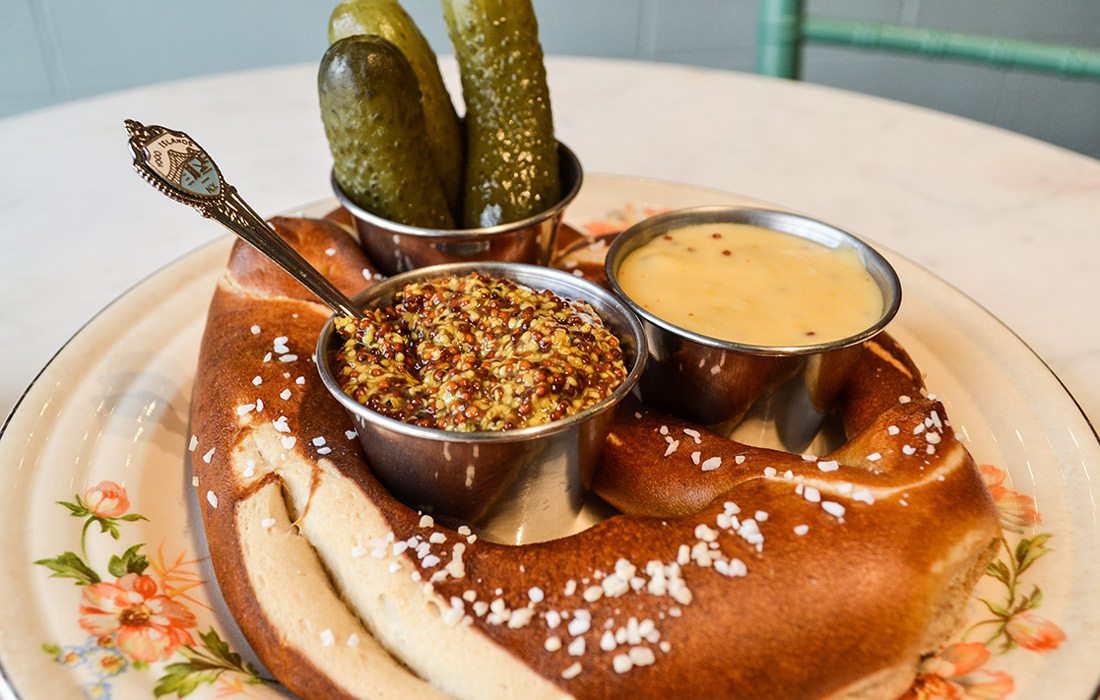 Warmed by the glow of a fire pit, the spacious patio at The Royal (1427 E. Cherry St. Ste. B, Springfield, 417-351-3029) is a great place to cozy up on a cool evening with a few snacks. The menu at this small-but-mighty music hall is focused on easily shareable finger foods perfect for snacking on with a cocktail in hand. When I visited, I enjoyed munching on the warm soft pretzel with beer cheese and grain mustard—which was served with gherkins for a little textural variety. The roasted red pepper hummus was just as tasty, topped with crisp pine nuts in every bite.
As for drinks, The Royal has a small menu of well-crafted cocktails, but on this visit I tried a mocktail instead just for fun. The Cider Punch mocktail is made with apple cider, maple syrup, apple cider vinegar and ginger beer. While it was a bit sweet for me, I really enjoyed the intensity of the vinegar and the little bite of the ginger beer. They made it feel more like a cocktail than a glass of juice. On my next visit, I'll try the Boy with Apple batch cocktail; it's another apple cider drink, but with whiskey.