Reviews
We Review MoChicken Food Truck
MoChicken food truck serves creative, high-quality chicken sandwiches and more.
By Megan Dollar
Aug 2021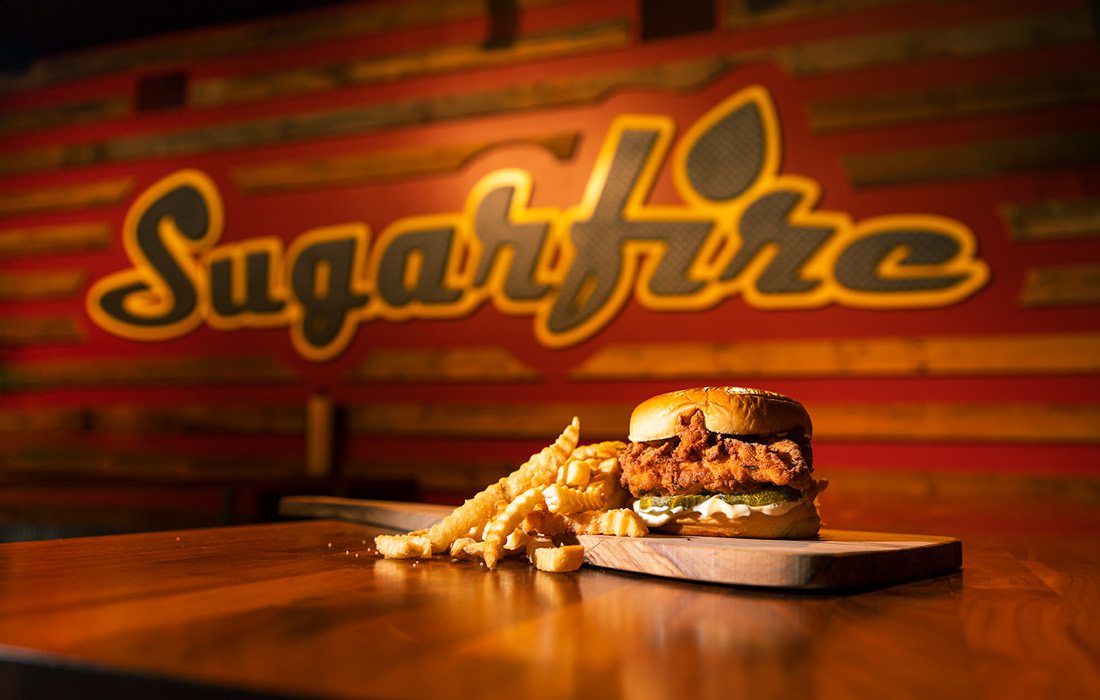 The chicken wars might never end. Ever since Popeyes launched its spicy chicken sandwich in 2019, passively declaring war on Chick-fil-A, fast food chicken sandwiches have been popping up everywhere. Clint McCann, part-owner of Sugarfire Smokehouse (1730 E. Republic Road, Springfield, 417-720-4774) let this weird bit of chaos inspire him when he created MoChicken. Owned by the same team that owns Sugarfire—McCann, Dave Burke and Erin and David Whitman—MoChicken is a scarlet red food truck that specializes in fried chicken. Even though McCann says he hasn't eaten fast food in years, he knew he could out-do the fast-food chain chicken sandwiches.
He does just that by making use of fresh, local and real ingredients—all of the chicken is fried right in the food truck. MoChicken's menu is a small but substantive list of chicken sandwiches and a few burgers. The signature chicken sandwich, named after the truck, is fried, juicy and accompanied by Duke's mayonnaise and crunchy dill pickles. If you like your chicken spicy, just ask for the MoChicken "no refund spicy." And then there's the sides: crinkle-cut fries dusted with dehydrated malt vinegar, pimento cheese macaroni salad and a vinaigrette-style coleslaw. MoChicken might not have the stage it needs to dominate the national chicken wars, but it's definitely leading the local competition in 417-land.