Dishes
Pad Thai at Fire & Ice
Plus six other things that passed the test of our taste buds.
By The Editors
Apr 2012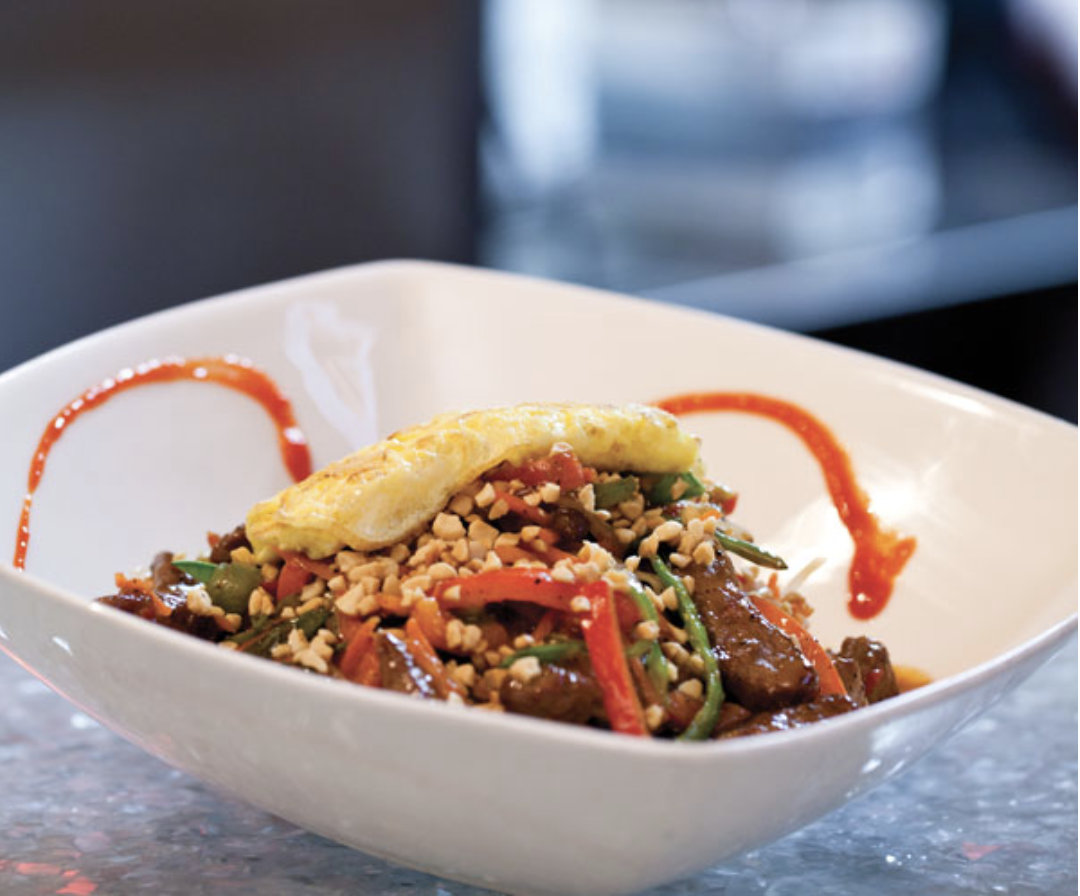 1. The pad Thai at Fire & Ice (417-522-7712) is delicious, with huge chunks of chicken, lots of shrimp and the perfect amount of spice. It comes in a serving that could have made two meals. But not for us; we couldn't put our forks down.
2. We can't get enough of the chicken sharabi at Gem of India (417-881-9558). It's chicken, perfectly cooked bell peppers (hot and tender but not soft, they still had crunch), onions and tomatoes in a white wine curry sauce. We ordered it spicy, and it was very hot, which worked well with the curry flavors and tender chicken.
3. We love getting our daily jolt of caffeine from the Mule Kick at Dancing Mule Coffee (417-883-5114). It's brewed coffee with espresso added. Now, that's a pick-me-up!
4. The onion rings at Whisler's Old Fashioned Hamburgers (417-864-5565) are a new favorite burger side for us. They taste like homemade, deep-fried, crispy onion goodness… particularly in the wee hours when the spot is open late.
5. Big eaters on staff were impressed by the huge Italian Burger at Harbell's Grill & Sports Bar (417-862-0477). The giant burger patty comes topped with gooey-stretchy fried mozzarella sticks for an over-the-top meal.
6. When we want to satisfy our sweet-and-salty cravings, we reach for the  crab rangoon appetizer at Sakura Japanese Sushi Bar & Grill  (417-882-8000). The crispy, crunchy wonton shell is filled with lots of melty-warm cream cheese filling, and you can dip the savory goodness in the restaurant's sweet sauce.
7. Lately we've been enjoying the curry specials at Farmers Gastropub (417-864-6994). The veggie curry was packed with rich flavor without being too hot and spicy, and it had big chunks of perfectly cooked vegetables.