Life
Springfield's Heroin Epidemic
Heroin use in Springfield has moved from being an almost nonexistent problem to a full-blown epidemic. We explore how this happened and take a look at the current battle in the Missouri Legislature.
By Vivian Wheeler | Photos courtesy Wikipedia Public Domain, Nancy Chappel, Mpv_51/Wikipedia Public Domain, Holly Rehder, Jiselle Macalaguin/KOM, dea.gov
Apr 2017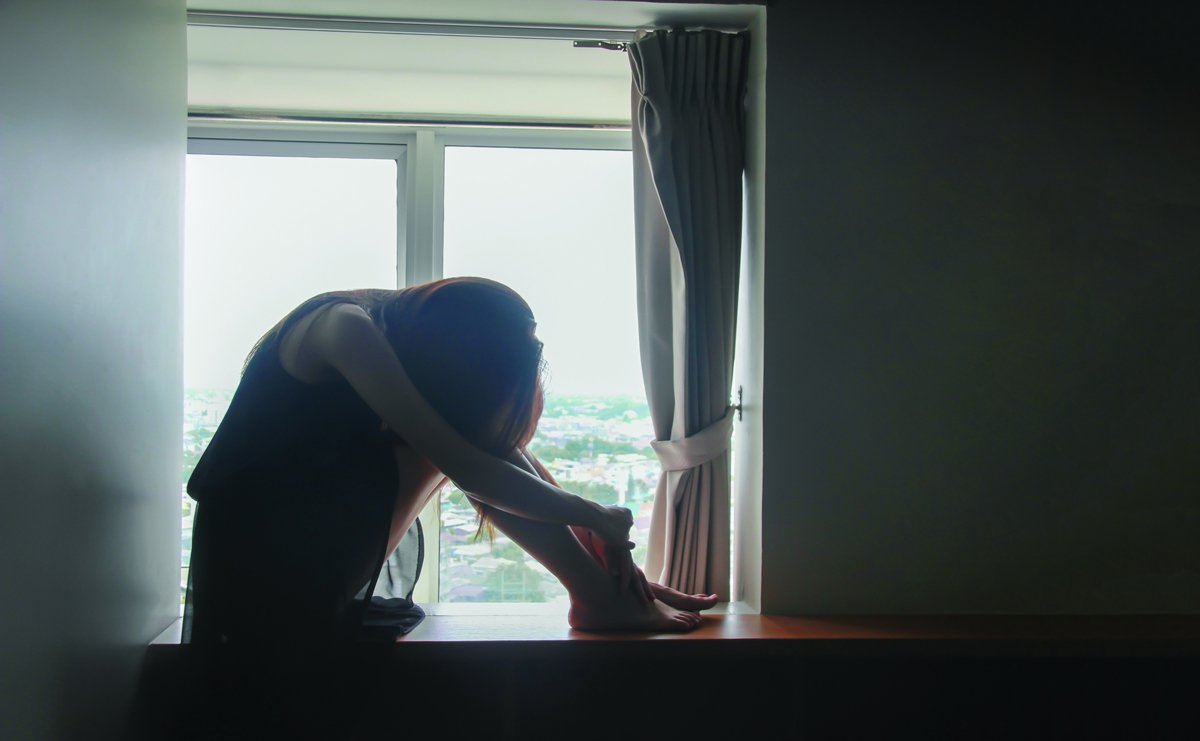 Unless you've experienced it yourself, it can be hard to understand what it's like to watch a loved one struggle with heroin addiction. Nancy Chappell's son Sam started using prescription opiates when he was a student at Kickapoo High School. He consequently became addicted to heroin, an addiction he would struggle with for years. Those years were tough for his family. "It was horrifying because you feel like you can't understand it," Nancy says. "You feel like there is something you should be able to do, [like] there is some key that you should be able to use to unlock this puzzle, but there's nothing. There's nothing you can do, and it just plays out in front of you in this horrifying way. I didn't sleep for probably three years." 

The Chappells moved to Springfield in 2007 when Sam was in seventh grade. Sam was the oldest of three children. He was a quiet, cerebral kid—a thinker and a dreamer who played the guitar and loved animals and nature. He was the kind of kid who insisted his family rescue a squirrel that was drowning in Bull Shoals Lake, the kind of kid who could name every sea creature he spotted during a family snorkeling trip. But he struggled with the social aspect of school. "I think by the time we got to Springfield, maybe he was looking for an easier way to fit in, an easier way to belong," his mom says. "People who do drugs really welcome other people who are willing to do drugs." By the time Sam was 17, he was addicted to prescription opiates. 
In an effort to help Sam get off drugs, Nancy enrolled Sam in a therapeutic boarding school. He did well at the school and graduated from high school early. He held down a job for a while, and things were starting to look up. But he couldn't kick his addiction, and Sam ended up moving from abusing prescription opiates to using heroin, eventually overdosing. Sam survived the overdose and started treatment at Center for Addictions. Nancy remembers one of Sam's doctors telling her that Sam would likely have to be on medication for his addiction for the rest of his life. "I remember thinking there's no way," Nancy says. "That can't be true. The other thing [the doctor] said was this addiction to opiates is like having been in the desert for three days with no water. When you get out of the desert the desire you have for water is like having this addiction, and yet you have that desire every single day."

The Scope of the Problem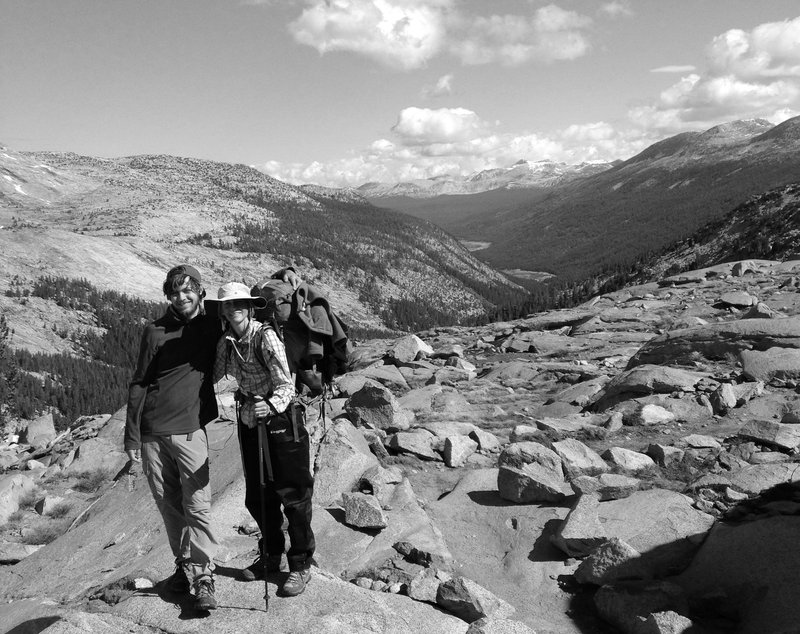 Stories like Sam's are becoming even more common. During the last decade, a growing heroin epidemic has been sweeping across the country. From 2004 to 2014, heroin-related deaths rose by 500 percent. Closer to home things look even bleaker. During the same 10-year period, heroin-related deaths in Missouri rose by almost 800 percent. Over the past few years Springfield has fallen in line with state and national trends, and the city is seeing more local heroin use than ever before. As the death toll continues to rise, local medical professionals, community groups and law enforcement are fighting to curb this trend. 
Five years ago heroin was barely a blip on the Springfield Police Department's radar. "When I was younger in my career, you just didn't really see any heroin," Lt. Eric Reece says. "I think I had maybe seen it once or twice, and now it's much more common." Reece is the commander of the Special Investigations Section and has seen the rise of heroin firsthand. In the past, crack cocaine and methamphetamines were the department's focus. "I would have said that crack cocaine would have continued to grow a decade ago," Reece says. "And then all of a sudden there is a big shift from crack to heroin, and no one saw that coming." The SPD tracks the amount of heroin it confiscates and has seen a sizeable increase in recent years (see chart, left). The dramatic spike in 2016 was partially due to a bust of a large heroin trafficking conspiracy when the SPD confiscated 2,722 grams of heroin at 1720 East McDaniel Street in Springfield. The drug bust was the result of a yearlong investigation of Reece's team.
Springfield is an attractive market for heroin dealers. Springfield's location on I-44 makes the city an easy target for heroin trafficking. "Most of our inflow is from larger cities into Springfield," Reece says. "It's really a straight trip from here to St. Louis." St. Louis is not the only city that exports heroin to Springfield. Drug dealers are able to buy heroin in larger cities, mark up the price and sell it in Springfield at a profit. "It's really about supply and demand," Reece says. "You can go to Kansas City, St. Louis, Tulsa, Little Rock, and you might buy a pound of heroin for a set price, but if you just drive the three or four hours to Springfield you can triple your money on that. You're talking thousands of dollars in profit." While drug dealers reap the proceeds of the growing heroin crisis, those addicted to the drug and their family members are paying the price. Far too often that price is death.
In 2013 the Greene County Medical Examiner's office recorded one heroin-related death. In 2015 that number jumped to 20. When you factor in the deaths due to all opiate-related overdoses, the numbers are even more alarming. In 2015, there were 61 opiate-related deaths. Heroin is an opiate, and as with all opiates, it is both highly addictive and a depressant—a combination that makes it more lethal than other popular highly addictive drugs like cocaine and methamphetamines, which are stimulants.
Opiates are so deadly because of the way they affect the brain. "Some drugs are stimulant drugs," says Leslie Corbiere, the assistant director of Burrell Behavioral Health's Addiction Program at Murney and Park Clinic. "They excite the brain, and so then the person becomes very energetic. Whereas an opioid, given enough of it, what really happens is the brain is going to sleep. It's a depressant." If the brain goes into a deep enough sleep, cardiac and respiratory functions start shutting down, which can result in death. 
Understanding Opiates
Many who end up addicted to heroin find their way there by first using prescription opiates—drugs like hydrocodone, OxyContin and Vicodin. All of these drugs are derived from opium, and they function the same way heroin does. Jason Martin is the CoxHealth trauma outreach coordinator, and he sees firsthand the link between heroin and prescription opiates. "Your body does not care whether you give it Vicodin or heroin," he says. "Essentially it is the same receptor to our bodies. They are both opiates." A study released by the National Institute of Drug Abuse claims that "nearly 80 percent of heroin users reported using prescription pills prior to heroin." Although some people get addicted to opiates when they are prescribed by a doctor, prescription pain pills have become a popular recreational drug for high schoolers. In a survey conducted by the Community Partnership of the Ozarks, more than one in six local high school seniors reported misusing prescription pills. Opiate abuse has become so rampant among teenagers that the Missouri Safe and Sober program has expanded its message to include prescription pills and heroin education. 
Like Sam Chappell, Claire (a recovering heroin addict who asked us not to use her real name) started using prescription pills recreationally while attending Glendale High School. When one of her friends broke his ankle he ended up with an excess of pain pills that he shared with Claire. "I remember the first time I tried it," Claire says. "It just melts away anything you're feeling anxious about." After graduating high school Claire moved to Seattle where she continued abusing prescription pills. Eventually pills became too expensive and too hard to find. That's when Claire started using heroin. When she moved back to Springfield a couple of years later, her heroin addiction continued. She tried to quit several times on her own but was unsuccessful. "When you're an addict you're obsessed with heroin and everything to do with it," Claire says. "The cravings basically override all other logic. It takes over all other impulses. It kind of felt like a significant other. It's crazy. I did want to quit, but it's kind of like trying to break up with the love of your life." 
It wasn't until Claire's mom confronted her about her dwindling bank account that Claire was able to start taking the necessary steps to get clean. She enrolled in Mercy's intensive outpatient program and began a combination of medically assisted treatment and therapy. Along with attending daily therapy sessions, Claire was prescribed Suboxone, which helps curb withdrawal symptoms and control cravings. Today Claire has been clean for more than a year, is working full time and is training for a half-marathon. 


Missouri Stands Alone

Claire and Sam started abusing prescription pills in high school, but Sally Gibson, the vice president of addiction services at Burrell Behavioral Health's Addiction Program, is seeing opiate use in even younger children. "Youth are using at a younger and younger age," Gibson says. "It's nothing to have a 5-year-old reporting use. A youth doesn't always say 'what is this? Do I want to take it?' They just want to feel better so they take whatever is available." Gibson cites increased accessibility as the reason more kids and younger kids are trying opiates. During the last decade the number of opiate prescriptions written by doctors has skyrocketed. According to the National Drug Abuse Institute, from 1991 to 2013 opiate prescriptions increased from 76 million to 201 million. Today Vivek Murthy, the United States surgeon general, estimates that doctors write nearly 250 million opiate prescriptions each year. "That's enough for every adult in America to have a bottle of pills and then some," Murthy says. 
In an effort to crack down on the over-prescription of opiates, every state in the nation except for Missouri has instituted a Prescription Drug Monitoring Program. PDMPs are electronic databases that record how often a patient is prescribed opiates. Physicians can track people commonly referred to as doctor shoppers. Often addicts themselves, doctor shoppers hop from doctor to doctor stockpiling opiates with the intention of abusing or selling them illegally. 
It's not for a lack of trying that Missouri doesn't have a PDMP. A PDMP bill has been filed in the Missouri General Assembly every year since 2011. This year identical PDMP bills have once again been filed in both the Missouri House and Senate. Rep. Holly Rehder from District 148, the district that covers Scott and Mississippi counties, has sponsored a PDMP bill in the House since 2014 and has been a vocal proponent of the program. Rehder's daughter struggled with opiate addiction for 13 years after a minor accident led to a painkiller addiction. When she could no longer afford prescription opiates she moved on to heroin. "My goodness, this is story after story in American life," Rehder says.
But not every legislator is on board with Missouri passing a PDMP.* Sen. Rob Schaaf of District 34, the district that covers Platte and Buchanan counties, has been an adamant
opponent of the program. Citing concerns over privacy, he has filibustered PDMP bills several times, going as far to say, "If they overdose and kill themselves, it just removes them from the gene pool" during debate on the Senate floor in 2012. In what is seen by some as a way to undermine a more stringent PDMP, Schaaf has sponsored his own version of a PDMP. In his version doctors would not have access to their patient's prescription history but would instead have to send a request to a state employee who would check the database. Rehder is critical of Schaaf's version. "The PDMP is supposed to be a medical tool for the medical professional that you choose," Rehder says. "It is not supposed to be a bureaucratic program. And [Schaaf's PDMP] is set up as a bureaucratic program, taking that decision process away from the medical professionals. That's not
fitting at all." Schaaf did not respond to several attempts to reach him for this story. Currently Rehder's bill and its identical Senate version have both made their way out of committee. Schaaf's bill has been voted out of the Senate and will move to the House.
*Editor's note: Since we first published this story, Senator Rob Schaaf has stated publicly that he intends to support a state-wide prescription drug monitoring program if a provision requiring doctors to use the database is added to the bill. 


A Mother's Fight 
Missouri's failure to pass a PDMP is a frustrating topic for Nancy Chappell. "The prescription drug monitoring is, to me, a no-brainer," she says. "I don't really understand the argument against it." Nancy didn't realize how prevalent prescription opiates were when Sam was growing up. "It was like a hammer hanging over our heads when he was little," she says. "This stuff was being pushed out there, and he was just growing up and being a kid, and by the time he got to be a teenager this stuff was everywhere." Once Sam moved from prescription opiates to heroin, things got even worse, and Nancy became desperate. "I got to the point where I knew he wasn't going to survive," she says. In a last-ditch
effort to save Sam from heroin, Nancy planned a 12-day backpacking trip on the John Muir trail in Yosemite where she hoped Sam would be able to get clean and have another shot at life.
In the months leading up to the trip, Nancy tried to get Sam ready for the hike. At that point he was crashing on friends' couches. Whenever he needed food, Nancy would take him grocery shopping. But first she would take him on a 6-mile hike with weighted backpacks. "I'd put a backpack on him, and I'd put a couple bottles of Tide in it, and then we would go hiking," she says. 
In May of 2015, Sam and Nancy packed up a car and drove to California. By the time they got to Yosemite, Sam had detoxed from the drugs he had been on. The first few days on the trail were tough. Sam wanted to quit, but Nancy wouldn't let him. Then, when they were climbing up the difficult Donahue Pass, the roles switched, and it was Sam who was encouraging Nancy to keep going. "He got strong enough where he started leading me," she says. They both left the trip feeling hopeful about the future.
Less than three months later, Nancy got the call that Sam had passed away during the night from a heroin overdose. "I think I just went numb," she says. Nancy says she went into survival mode and started making the necessary arrangements to deal with Sam's death. She planned a memorial service, arranged to have her two other children fly into Springfield and wrote Sam's obituary. 
His obituary ran in the Springfield News-Leader. It began: "Our beautiful and beloved son, brother, grandson, cousin, nephew and friend, Samuel Logan Chappell, 21, died Sept. 7 of a heroin overdose." Nancy was candid about how Sam died in an effort to destigmatize heroin addiction. "[Heroin's] not like cancer, where you know a family that has a kid with cancer and you think, 'Oh, that's terrible. That's tragic.' And you think, 'That could happen to my child,'" she says. "This is something where you know a family that's struggling with this problem, and you think, 'Oh, that's terrible. That's tragic. Thank God it's not me, and it won't be me.' But what they don't understand is that it's coming for them. It will touch them somewhere. And it's getting worse." 
With the passage of a statewide PDMP remaining uncertain, Greene County officials are looking for ways to combat the opiate problem locally. The Greene County Commission, an executive body comprised of three elected officials, is considering passing a county-wide PDMP, something that St. Louis County has already done. "Something is needed in the state of Missouri to bring this epidemic under control," says Harold Bengsch, the Commissioner 1st District. "Quite frankly it's our desire that the state of Missouri would do the right thing and do this statewide, since it's the only state that does not have this type of program." But if the state refuses to act Bengsch says the Greene County Commission will explore instituting a local PDMP. A county-wide PDMP won't be as effective as a state-wide one, but it's at least a starting point. 
Where the heroin epidemic goes from here remains to be seen. Reece thinks the upward trend we've been seeing during the last five years will continue for the foreseeable future, but the police department is committed to fighting this problem. SPD added a pill diversion officer toward the end of 2016 who serves as the liaison between doctors and pharmacists to help identify doctor shoppers. "The focus there is if we can get them help when they're just on pills, maybe we can actually get them help before they move to heroin," Reece says. "It's a proactive attempt at prevention." 
Nancy is committed to fighting the heroin epidemic as well, which is why she continues to share Sam's story. "I know so much more than I knew before Sam died," she says. "We need to know that it's out there. I sure didn't." When she and her family were struggling with Sam's addiction, she didn't know anyone who had been through something similar. Her advice for those struggling with a loved one's addiction? "Do everything you can to minimize the anger and maximize the love."


An Unintended Outcome
The heroin crisis is inextricably linked to the rise in prescription opiates. Up until the 1990s, opiates were prescribed seldomly and cautiously. A push from pharmaceutical companies and a move by the medical community to focus on patient pain led to the over-prescription of opiates beginning in the early 1990s. In the following 15 years the number of opiate prescriptions rose dramatically. Around 2010, doctors started to scale back the number of opiate prescriptions they were writing. Consequently, some people already addicted to opiates turned to heroin, which had become cheaper and easier to acquire than prescription painkillers like Vicodin and OxyContin. In 2016, heroin use in the United States reached a 20-year high.
1914: The Harrison Narcotics Act imposes a tax against anyone importing, manufacturing or selling any form of opium. This did not include physicians.
1924: Heroin becomes illegal. During the 1920s doctors realize how addictive and dangerous opiates are and try to avoid prescribing them. Prescription opiates were typically only used by terminal patients. This was standard practice for the next 50 years. 
1939: California enacts a prescription Drug Monitoring Program, which is still in use today. (Source: Brandeis University)
1978: Vicodin is released by the pharmaceutical company Knoll.
January 1980: A letter to the editor by Jane Hick Porter and Dr. Hershel Jick in the New England Journal of Medicine claims that doctors are being too conservative when prescribing opiates. It reads that "the development of addiction is rare in medical patients with no history of addiction." 
1990s: Opiates are beginning to be prescribed with increased frequency. The medical community also pushes to focus more on treating patients' pain. 
1996: Purdue Pharma releases OxyContin on the medical market. Concurrently Purdue launches an aggressive PR campaign citing Porter and Jick's letter as proof opiates are safe. 
1997–2000: The number of opiate prescriptions written in America rises from 97 million to 163 million. (Source: National Institute on Drug Abuse)
2007: Purdue Pharma settles a lawsuit for $634 million for deceptive marketing practices surrounding OxyContin.
2010: An abuse-proof form of OxyContin is released, making it harder for opiate addicts to misuse the painkiller. Doctors also started scaling back the amount of opiate prescriptions they were writing. Consequently the black market for prescription opiates starts to dry up. 
2010–2015: Heroin-related deaths in the United States rose from 3,036 to 12,990. (Source: Centers for Disease Control and Prevention)
2015: Drug dealers create a pill version of heroin. (Source: Burrell Behavioral Health)
2015: Heroin-related deaths surpassed gun violence–related deaths. (Source: Centers for Disease Control and Prevention)