Dishes
Gorgonzola and Bacon Dip from Vino Cellars
Plus six other things that passed the test of our taste buds.
By The Editors
Aug 2015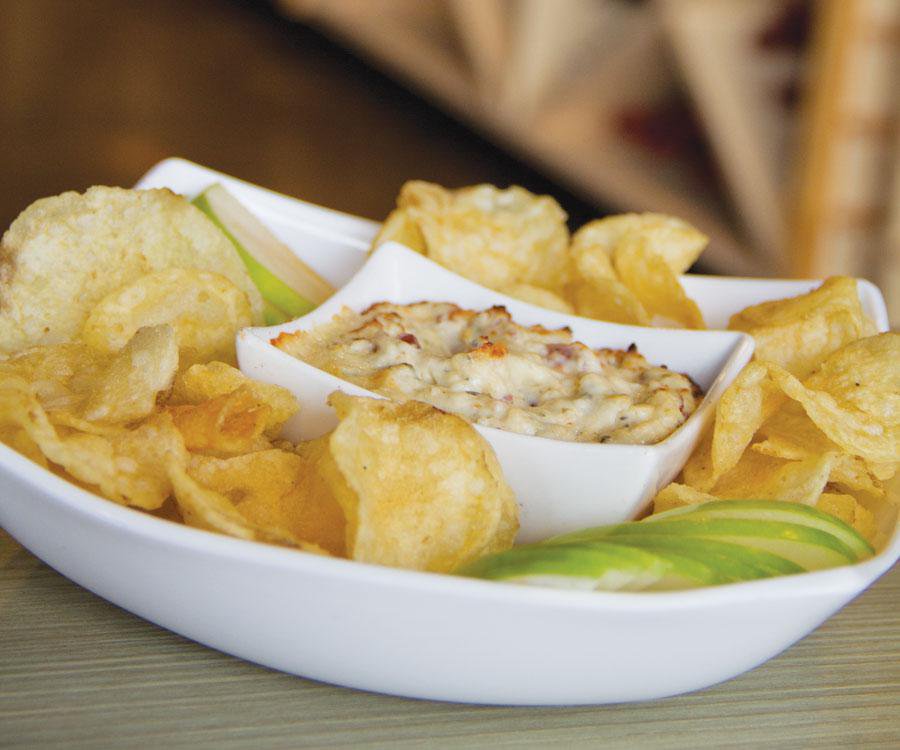 1.  We love the warm Gorgonzola and Bacon Dip from Vino Cellars (2147 W. Republic Rd., Springfield, 417-883-8466; 15038 Business Hwy. 13, Branson West 417-739-1985). Served with crunchy kettle chips and crisp apple slices, this dip combines sweet and savory in a most indulgent way.
2. Cool off with an iced coffee from The Coffee Ethic (124 E. Park Central Square, Springfield; 417-866-6645). The coffee is cold-brewed with just the right ratios, and that, as any coffee snob knows, makes all the difference. 
3. Snag a tamale from Tortilleria Perches (1601 W. Sunshine St., Springfield; 417-864-8195) and bask in the glory of simple, traditional Mexican cooking. 
4. Dive into the mussels at Avanzare (1908 S. Glenstone Ave., Springfield; 417-567-3463), and your taste buds will be swimming in flavor. This appetizer serves up a healthy portion of pan-seared mussels in a zesty garlic, white wine and tomato sauce. Pro tip: Make sure you have bread on hand for dipping. 
5. We defy you to find tastier fried chicken than the version served at the Nineteenth Grille at Millwood Golf & Racquet Club (3700 E. Millwood Dr., Ozark; 417-889-4200). Crispy and delicious! 
6. In a perfect world, we would eat the samosas from Taj Mahal (1250 E. Republic Rd., Springfield; 417-719-4573) every day. Expertly fried and stuffed with flavorful veggies and potatoes, what is not to love about this classic Indian dish?
7. One staffer cannot resist the cheese and onion enchiladas from Maria's Mexican Restaurant (406 South Ave., Springfield; 417-831-9339). Step up your cheese game, and slather a side of queso on top.