Health
Students Are Now Being Treated Via Telemedicine
Thanks to a grant funded by the Missouri Foundation of Health and with the help of the Children's Miracle Network, students with minor illness symptoms are being treated without leaving the schoolyard.
By Jenna DeJong
Aug 2017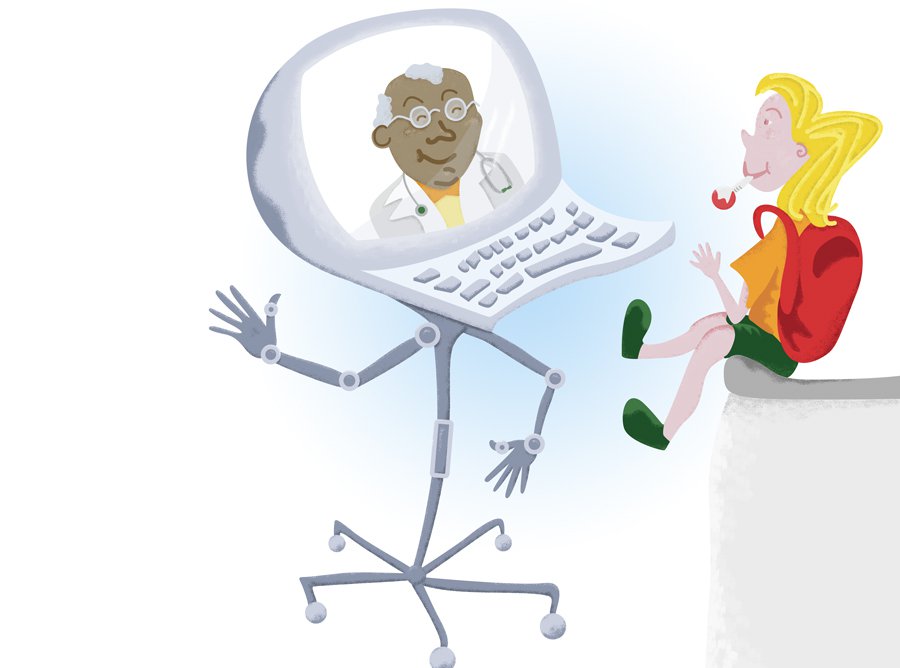 If a student catches pink eye, the common illness could take that student out of school for a few days. Once someone catches the virus, an appointment for a pediatrician would have to be made, one that might not even be that same day. 
This has all changed for six elementary schools. Thanks to ACHT Now!, a telemedicine program made possible by the Missouri Foundation of Health and Children's Miracle Network, students can see a nurse practitioner within 10 minutes of visiting their school nurse. 
The program was implemented in March and serves six elementary schools across Reeds Spring, Forsyth, Monett, Mountain Grove, Cassville and Ozark. Nurse practitioners from CoxHealth and Children's Miracle Network are available during school hours to observe symptoms, make recommendations and prescribe common medications. Because of this, the need for an appointment with a pediatrician is no longer crucial, and students return to class quicker.  
The six schools are equipped with an otoscope and general view lens. Using a web-conferencing system, these tools are used to transmit images of the child's symptoms to the nurse practitioner. The entire process requires the consent and presence of a parent or guardian, whether it be physically or via video conference. 
The nurse practitioner will advise the school nurse and could potentially prescribe medicine that day, making the process of recovery much quicker. If desired, a summary of the visit can be sent to the child's pediatrician upon request. 
To make things even more convenient, a CARE Mobile will hop from school to school visiting the six elementary schools and more. The mobile pediatric clinic offers vaccinations and sports physicals by appointment during the school day. If extra time is allotted, the nurse practitioners on board will stop in to the nurse's office and assist with any impromptu visits if needed. 
As of now, ACHT Now! is still a pilot program. The grant given by the Missouri Foundation of Health has a three-year timeline, and within that time directors hope to see more services implemented. Once the grant has been used, program coordinators hope to be funded through insurance policies.