Reviews
Cook Like the French with Chef Roland Parny's Cookbook
Chef Roland Parny of Fordland's La Galette Berrichonne has released A Taste of the Berry cookbook, and it's filled with more than 100 tried-and-true French recipes. We snagged a copy and tried a couple recipes at home.
By Savannah Waszczuk
Aug 2017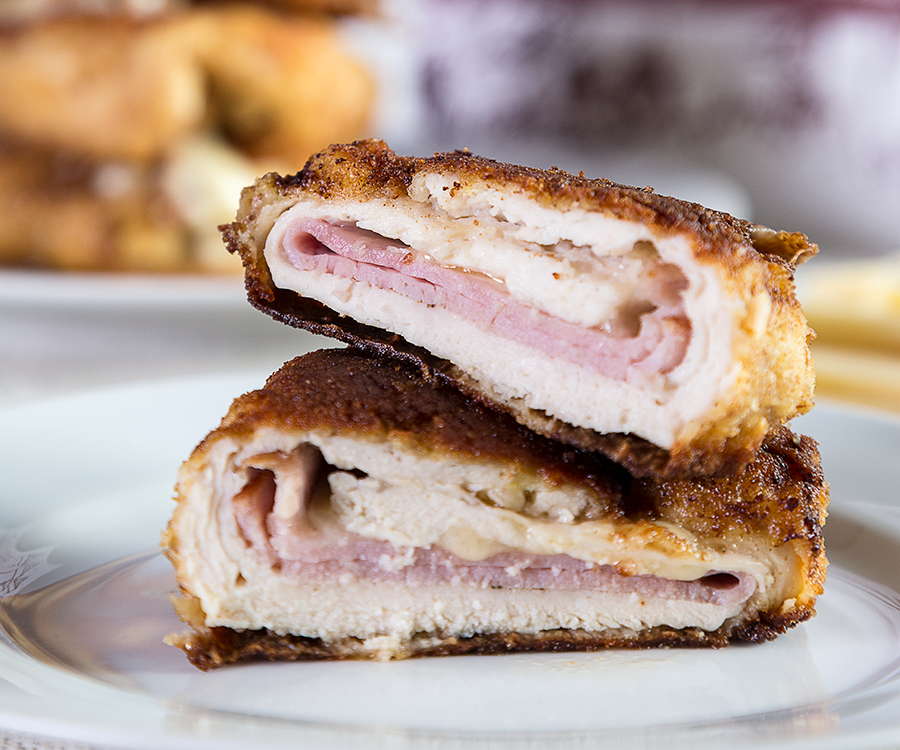 It's no secret that when it comes to good food, I'm a sucker for it all—French food included. I dream of feasting on baguettes and flaky, buttery croissants straight from the cooling rack. I've wanted to try beef bourguignon, or shall I say boeuf bourguignon, ever since I drooled all over my remote watching Julie & Julia a few years ago. And don't even get me started on French desserts. I love all desserts, and French varieties drizzled with chocolate and puffed to abnormally large sizes with cream are at the top of the list.
My love of all things food first took me to La Galette Berrichonne in Fordland a few years ago. La Galette Berrichonne and its chef—the one and only Chef Roland Parny who was born in France and trained at a French culinary school—is one of those unexpected, semi-hidden 417-land gems that we're oh-so-grateful for. After eating a gourmet seven-course dinner prepared by Parny, I was convinced that I'd drive to the Oklahoma state line for more of his cooking, so that quick drive to Fordland is a small price to pay.
We have worked with Parny fairly often since he opened his Fordland eatery in 2009, so we were thrilled when he contacted us about his latest project last year: he released A Taste of the Berry, his very own cookbook that contains 122 of his favorite bourgeoisie recipes. Once he dropped a copy off at our office, I was more than eager to get my hands on it and head to the kitchen.
After thumbing through the cookbook, I felt as if I'd just sat down and chatted with Parny himself. He presents the book in a way that's cute and charming in its own right—much like his Fordland eatery that serves gourmet French cooking from a metal building. The book starts out with Parny's notes on cooking and hints on how to navigate his compilation. Next come the recipes, which are divided by sections: Les Pains, Desserts, et Viennoisseries; Le Saucier; Les Accompagnements and Les Viandes, Poulet, Poissons, et Oeufs.
I was impressed by the variety—you'll find recipes for basic French breads and desserts, mother sauces and dressings, side dishes and a hefty selection of entrees. Each recipe is thoughtfully written in a way that gives you a bit of insight—sometimes Parny shares personal tasting notes or memories, sometimes he talks about the region the recipe is from. Each selection also includes the difficulty level, servings, prep time, ingredients and steps—all tips I found helpful.
After thumbing through the 140-page book, I decided on trying an entrée I was more familiar with, Cordon Bleu, and a side dish made with potatoes and cheese called Gratin Dauphinois. Both recipes were perfect as far as prep and instruction—everything is well spelled out and easy to follow.
What I didn't plan for, though, was the time they'd take to prepare. Parny explores the art of cooking, making the recipes more suitable for weekend culinary adventures rather than quick weeknight meals.
Although it was a few hours before I could enjoy my food, it was worth it. I enjoyed stepping out of my normal cooking routine with these French-inspired dishes, and I even got to shop in the fancy cheese aisle.
Now that I've tackled a couple of basic recipes, I see freshly baked baguettes and buttery croissants in my near future. I think I might even take a stab at my very own boeuf bourguignon—this time with no drool-covered remotes in sight.
Pick up your copy of A Taste of the Berry at La Galette Berrichonne

143 E. Main St., Fordland

417-738-2112

rolandparny.com