Dishes
Heirloom Tomato Dishes Around 417-land
The time is ripe for fresh, juicy heirloom tomatoes. Here are some ways to enjoy them around 417-land.
By The Editors
Aug 2017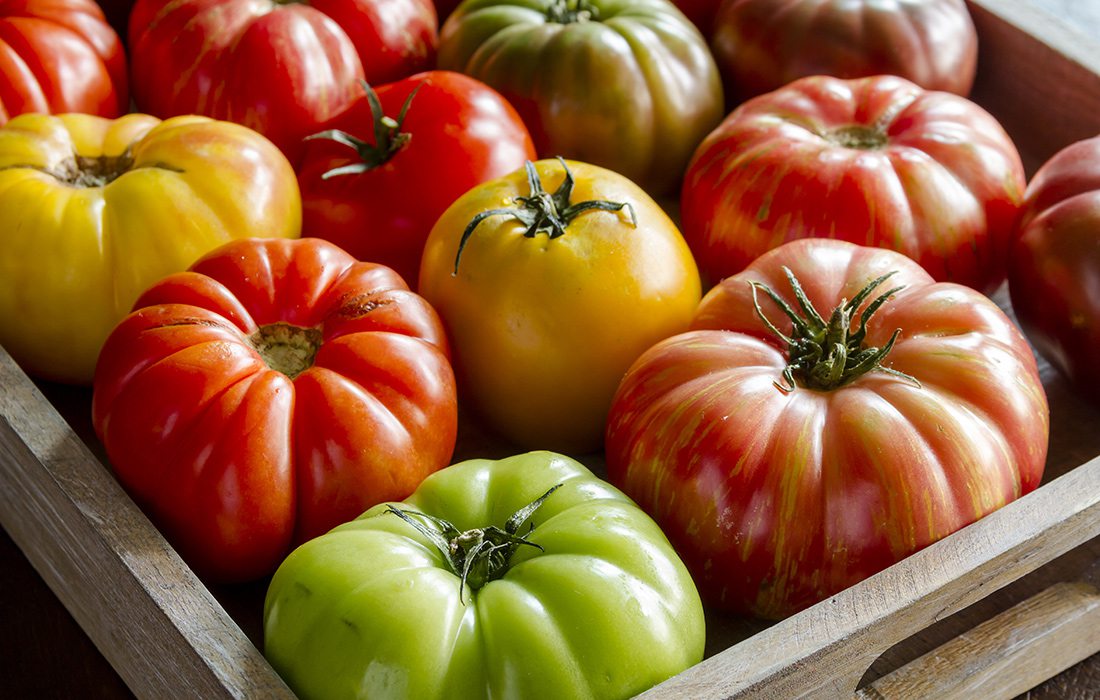 Roasted Heirloom Tomato Soup
Civil Kitchen & Tap, 107 Park Central Square East, Springfield, 417-501-8456, civilsgf.com
Locally grown heirloom grape tomatoes and red peppers are roasted and blended with heavy cream in this silky soup topped with parsley and Parmesan cheese.


Turkey & Heirloom Tomato Sandwich
Eurasia Coffee & Tea, 445 E. Commercial St., Springfield, 417-720-1949, eurasiacoffeeandtea.com
Heirloom tomatoes (often from Millsap Farms this time of year) are featured in this sammie served on locally sourced maple granola bread with roasted turkey, white cheddar and organic spinach.


Heirloom Tomato Bruschetta 
Osage Restaurant, 190 Top of the Rock Road, Ridgedale, 417-335-2777, topoftherock.com
Heirloom tomatoes shine in Osage Restaurant's simple, summery salad that also features charred corn and arugula.


Heirloom Tomato & Fried Mozzarella Caprese Salad
Fire & Ice Restaurant & Bar, 2546 N. Glenstone Ave., Springfield, 417-522-7711, oasisfireandice.com
Topped with a balsamic reduction, basil oil and fried basil from the Fire & Ice's own herb garden, this creative salad has layers of heirloom tomato and hand-breaded, flash-fried mozzarella.