Life
Parenting Pro Chad (The Dad) Shares Bedtime Strategies and Front-Seat Policies
You've survived summer and all the camps, pools, lake time and summer school. Now it's time to pay the sandman what you've stolen from him.
By Chad Harris
Aug 2018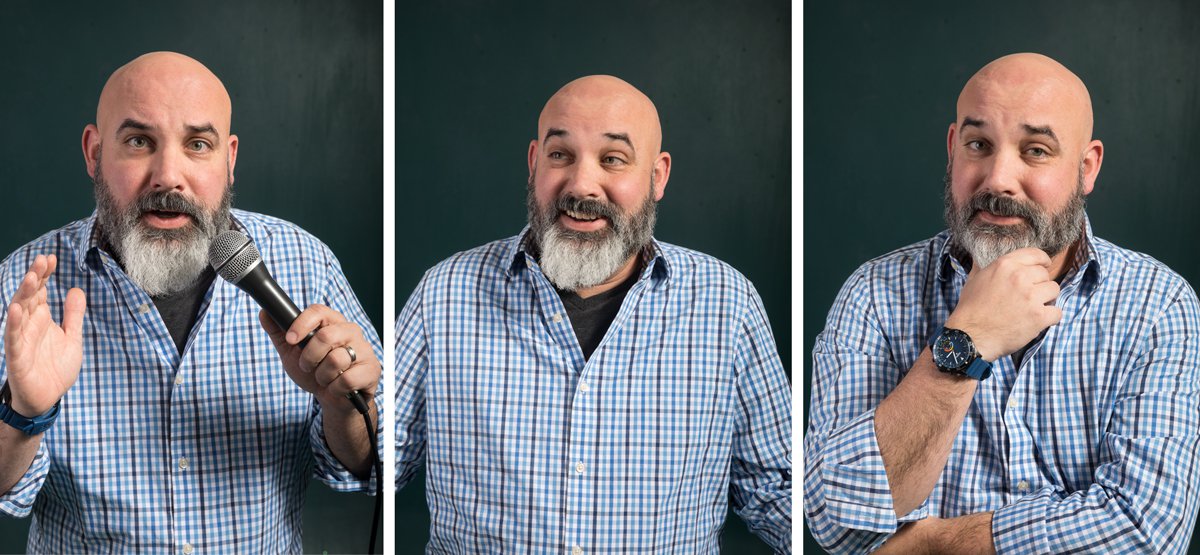 When can my child ride in the front seat of the car? 
Kids like to grow up fast, and that means doing what big kids do, such as underage vaping, adding a sick tag to some street graffiti and riding in the front seat of a car. The law in Missouri states a child must be at least 4 years of age and more than 80 pounds (or taller than 4 feet 9 inches) to be adult safety belt–permissible. Share those requirements with your kid, and let them know that until those restrictions are met, they're stuck in a booster or safety seat along with their nasty leftover food particles and that five-point restraint belt system. 

Remind your kids that they should be happy not to fit within the age weight and height criteria. Don't encourage your 4-year-old to start packing on the pounds. And if your 4-year-old is already 4-foot-9-inches, prepare to be constantly fending off unscrupulous college basketball coaches eager to bribe them with free Pokémon cards.
To dampen any front-seat expectations, give your eager front-forward-sitting-fruit-of-your-loins some duties that are associated with the privilege:

Passengers in the front seat are in charge of fixing any flat tires. 




Front-seat passengers are required to pay for all gas and oil changes.




Those riding up front are responsible for cleaning the floorboards. 



If you want to take it a step further, have them petition the state to change the law after they complete an essay on the dangers of air bags, seat belts and flying objects after a head-on collision. Underage vaping and street graffiti can be tackled afterward. 
With school starting soon, how do I get my kids back into a bedtime routine? 
You've survived summer and all the camps, pools, lake time and summer school. Now it's time to pay the sandman what you've stolen from him. You better buckle up 'cause getting back into a school routine is worse than kickin' a bad caffeine habit. 

I'd suggest starting a week early as practice. Let the kids know they'll be able to enjoy the day more, or other lies parents tell. Once your efforts have failed, expect the kiddo to come home exhausted after the first day of school and immediately ask to go to their bedroom for some much-needed sleep. 
Chad (the Dad) is a husband, father and comic who realizes it takes a village to raise a child, yet parents can't dump their kids in the village square where the village idiot becomes a bad influence. He maintains that you should raise your own damn kids to make the world a better place—have fun, but don't mess it up for the rest of us. Send your questions to him at standup@chadthedadharris.com. C(TD) is not a parenting expert, holds no relevant degrees and claims not to provide helpful advice.