Dishes
Peanut Butter Cup Cupcake at The Urban Cup
Plus six other dishes or drinks that have passed our taste buds this month and made us rave. They are ranked by level of yumminess.
By The Editors | Photo by Taylor Davidson
Dec 2017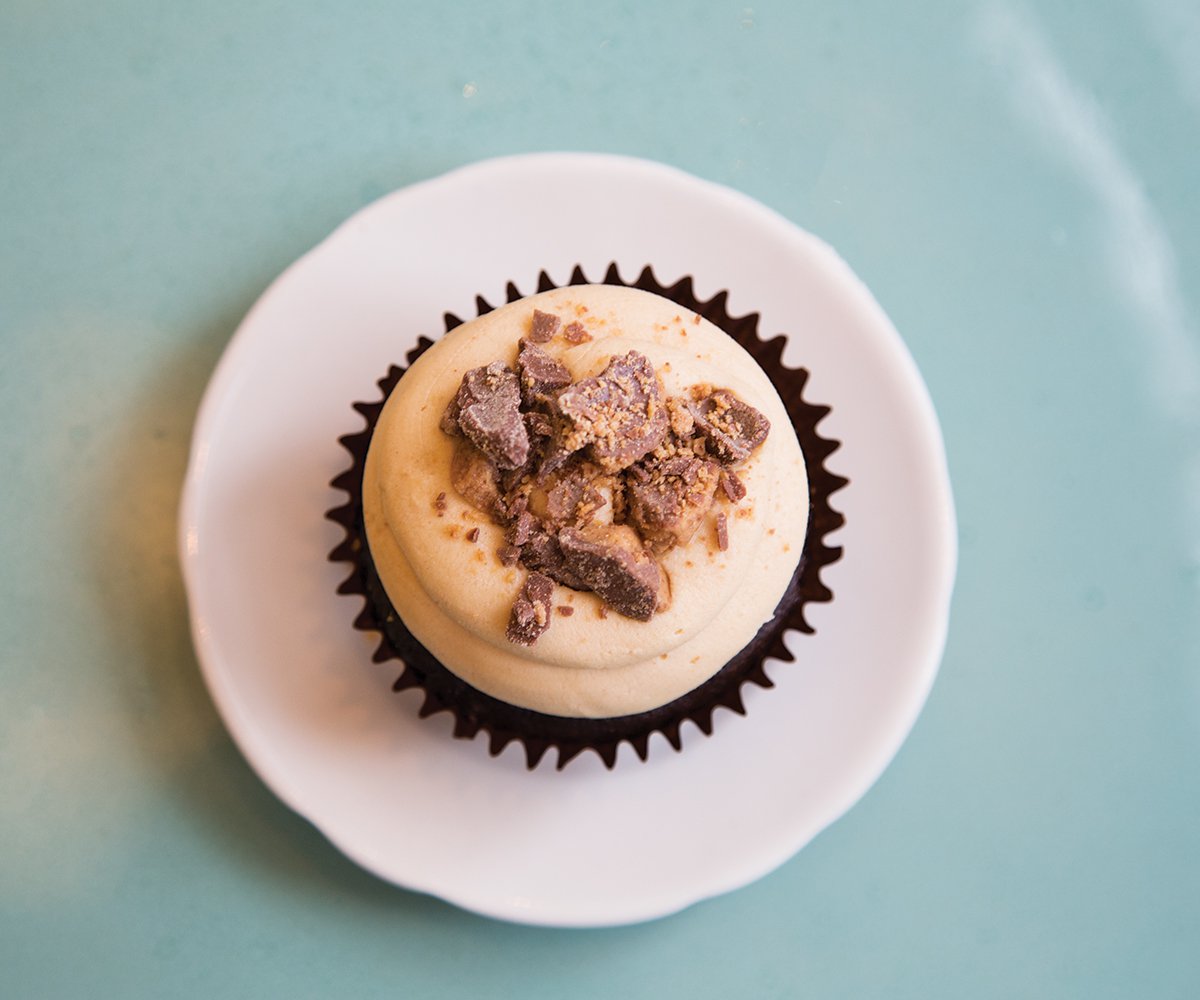 1. If you're a fan of Reese's Peanut Butter Cups, ordering the popular Peanut Butter Cup cupcake at The Urban Cup (325 E. Walnut St. Springfield, 417-865-2287) is a must. The sweet treat features a chocolate base and a rich peanut butter–infused buttercream. 
2. When it's lunchtime, one staffer can't wait to chow down on the chicken lo mein at Tasia (4728 S. Campbell Ave., Springfield, 417-890-6789). The dish bursts with flavor and tender noodles, plus plenty of well cooked veggies like broccoli, carrots and zucchini.

3. Wacky and indulgent, the specialty donuts from Hurts Donut (multiple 417-land locations), like the Butterfinger donut topped with crumbly bits of the nutty candy, are a sweet pick-me-up. 

4. Springfield is miles from Wisconsin, but Southbound Bar & Grill (5739 S. Campbell Ave., Suite B, Springfield, 417-755-7774) serves up cheese curds rivaling that state's delightful dairy delicacy. The tasty bites are breaded by hand and come with a side of tangy ranch dressing for dipping.

5. The next time you roll into The Golden Girl Rum Club (137 Park Central Square, Springfield, 417-425-5162), do yourself a favor and go for the tacos al pastor featuring pickled pineapple, onion and cilantro. Also, heads up: Tacos are just $2.50 a pop on Tuesdays.

6. Featuring a seasoned ground beef patty topped with double-smoked hickory bacon, dill pickles and classic American cheese, the classic cheeseburger is a classic choice served up at J.O.B. Public House (319 E. Walnut St., Springfield, 417-831-1158).

7. We love the hearty, protein-packed Spaghetti Red Sandwich at Joplin Eagle Drive-In (4224 Hearnes Blvd., Joplin, 417-623-2228). The hefty sammie is piled high with grilled steak, onions, mushrooms, prime rib chili and two types of cheese. Yum!