Health
Get Fit While Embracing the Frost During Winter
Don't let plunging temps put the freeze on your outdoor fitness routine. You'll feel even more energized after one of these cold-weather workouts.
By Rebekah Olson
Dec 2017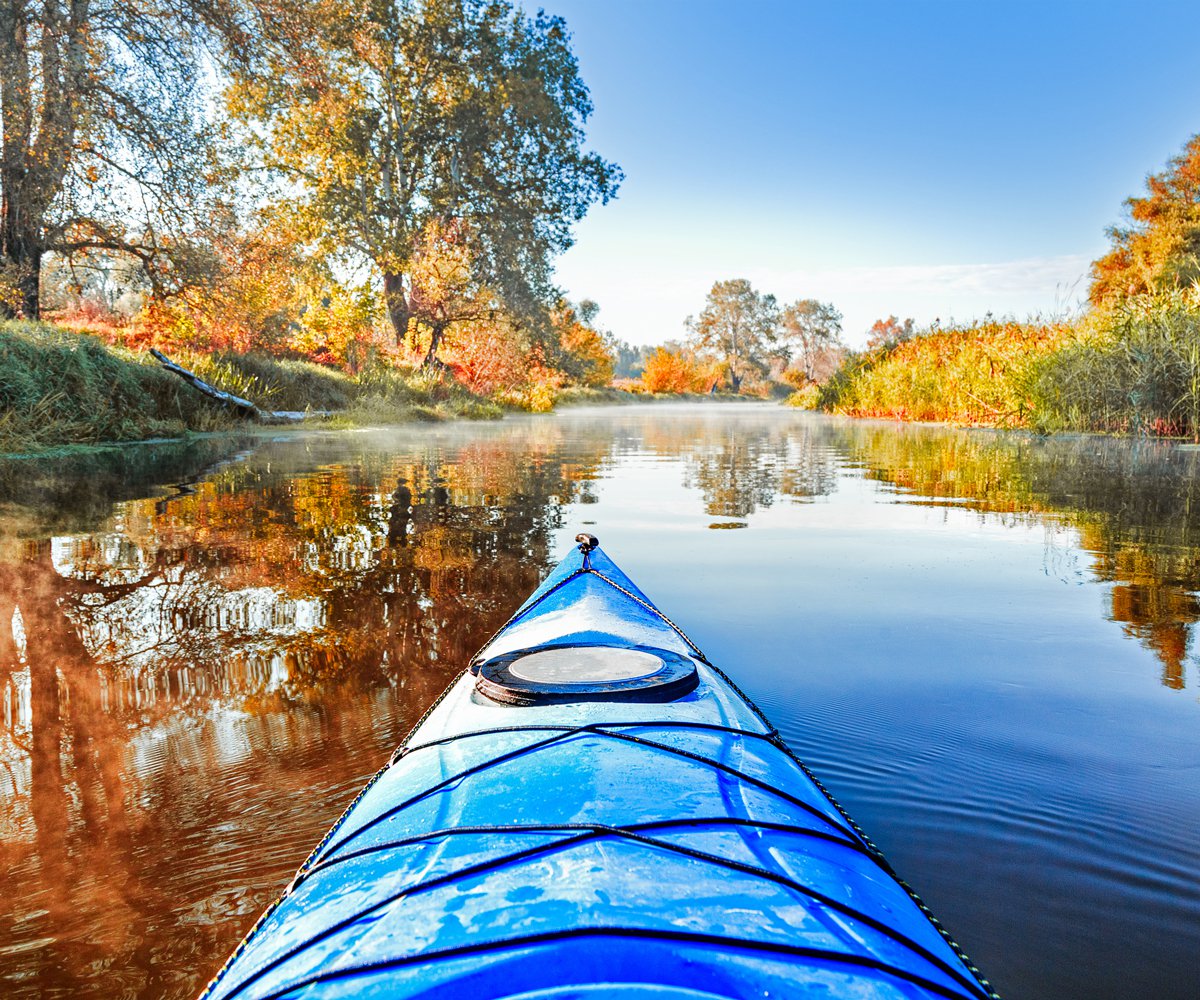 Breath clouds, rosy noses, frozen fingers—in the chilling December air, you might be tempted to take your normal workout routine inside. But embracing the cold (rather than avoiding it) can help you burn more calories, strengthen your heart, increase your vitamin D intake and ward off seasonal anxiety and depression. So, pull yourself away from that cozy hot yoga classroom and try sweating it out outdoors with these fun and frosty fitness ideas.
 
PADDLING THE JAMES RIVER
You read it right. Paddling is great exercise that offers strength-building for your arms, shoulders, chest, back and core. Believe it or not, winter is a great time to float because the James River is not crowded, fallen leaves reveal stunning bluff lines and eagles are flying south through Missouri. Be prepared to bring extra dry clothes and a waterproof top layer. Explore upcoming Ozark Mountain Paddlers' floats at ozarkmtnpaddlers.org. 
 
ICE SKATING AT MEDIACOM ICE PARK
Ice skating is a great aerobic exercise that can increase your balance and coordination. Plus, it strengthens small stabilizer muscles, which can improve your performance in other activities. Grab a group for open ice skating and figure skating, or join a hockey team at Mediacom Ice Park (635 E. Trafficway St., Springfield, 417-866-7444). Open rink schedules are updated monthly on the Springfield–Greene County Park Board's website.
 
HIKING IN THE OZARKS
Hiking is a powerful cardio workout that can improve your blood pressure, lower your risk of heart disease and boost your bone density. Even better, hiking in December means no bugs and uninterrupted views of Ozark vistas that you don't get to see when there's lush vegetation. Make sure you're ready for your hike by wearing layers, keeping your feet dry and bringing plenty of water. You can find local hiking trips, events and educational classes at hikingtheozarks.com.
 
BIKING THE FRISCO HIGHLINE TRAIL 
If you got into the habit of a daily bike ride when the weather was warm, there's no reason to stop now. Being mildly chilly not only increases your calorie burn on the bike, but it also helps you burn more calories at rest. Luckily, Springfield has a growing network of greenway trails and on-street bike routes, including the popular Frisco Highline Trail. This trail is 35 miles long, winding from Springfield to Bolivar through woods and pastures. Be sure to check it out this month.
 
RUNNING A 5K
Forget the treadmill this winter. Running in cold weather is easier than running outside when it's hot and humid because there is less heat stress on the body. So, continue your cross-country routine and sign up for a frosty 5K. There are four opportunities to run in 417-land this month, including a half- and full marathon in Springfield and an Ugly Sweater Run in Joplin. Check out ozarkmountainridgerunners.org and facebook.com/starlitrunning for more information.