Style
How to Wear It: Pixie Cut
The always-stylish pixie cut returns, and we talk with Monica Hopper at Milk.Honey Salon to get the scoop on how to pull off this stylish hairdo.
By Ettie Berneking
Feb 2014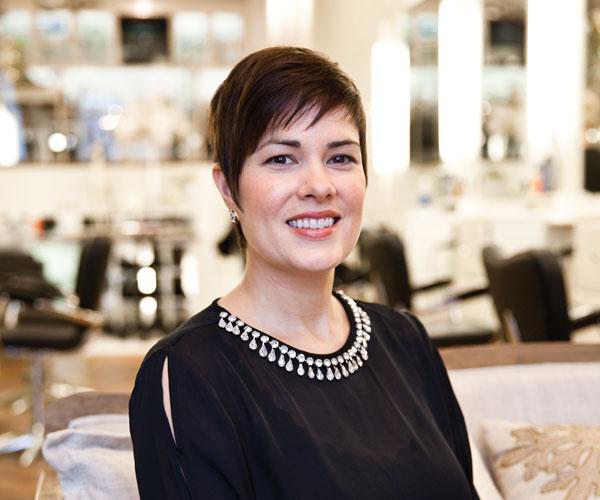 There's one haircut that's always on-trend: the demure but powerful pixie cut. With a slew of celebrities trimming their luxe locks for this shorter do, we sought advice from Monica Hopper, co-owner of Milk.Honey Salon (2744 S. Glenstone Ave., Springfield, 417-889-8889, milkhoneysalon.com) on how to rock this look.
"The pixie cut became famous in the 1950s thanks to Audrey Hepburn. Then Twiggy perfected it in the '60s," Hopper says. From Liza Minnelli, Madonna, Kate Moss, Halle Berry and Anne Hathaway to Emma Watson, Miley Cyrus and now Jennifer Lawrence, this hairstyle has been donned by an endless list of red carpet beauties. And while the cut itself arguably reigns as one of the most timeless looks, Hopper and her business partner Cassie Cribbs have some tips for successfully pulling off this hairstyle.

Milk.Honey Salon is a stylish two-story shop that exudes elegance.  


Top Tips

 for Getting a Pixie

1. Face shape does matter. The pixie cut looks best with oval and oval-round faces.

2. Not all pixies are created equal. Find a stylist who can help you style the pixie cut to fit your personality. It can be edgy like Pink's or soft like Carey Mulligan's.

3. Don't go too short. There are different lengths of pixie cuts. There's the longer pixie that is loosely styled (think Audrey Hepburn), then there's the true pixie cut that is cut over the ear. If you go shorter, this haircut starts to look more masculine (think Anne Hathaway in Les Miserables). 

4. Go minimal. This 'do doesn't require much work to style, and it looks best if you don't wash your hair every day. 

5. Love those natural locks. Keep highlights sparse. All over color is best with this haircut. 

 
Pixie Cut Product Recommendations
1. For a soft, toussled look, use Brilliantine by Bumble and bumble.
2. B.b Texture is great for a more medium-hold strength to create an undone style that has a bit more grit.
3. If you're going for a more edgy look with a matte finish, use B.b. Sumotech.
Source: Monica Hopper, Milk.Honey Salon