Style
Lush Lashes
Tired of mascara stiffening and clumping your lashes, irritating your eyes and aging you before your time? Yeah, we know. So we found some alternatives that are sure to get you those killer lashes without the extra mess of mascara.
By Asia Key
Jun 2017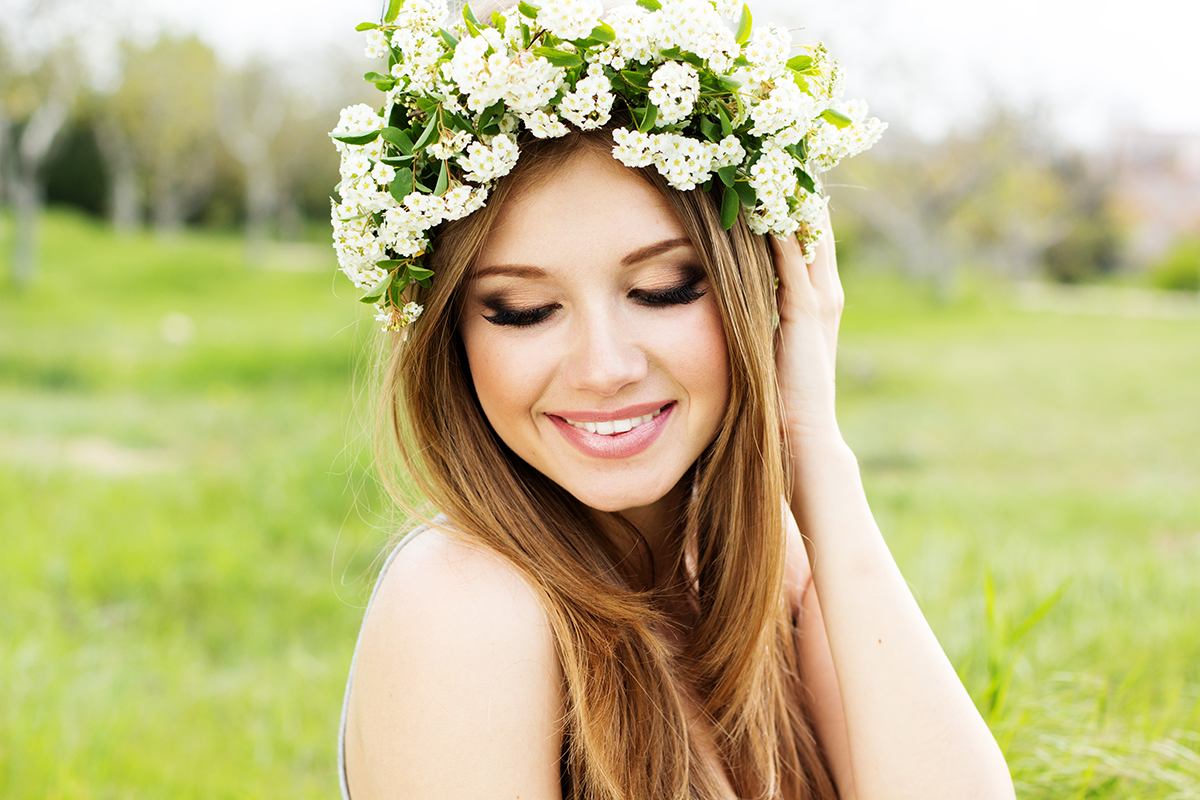 GrandeLash
From Honey + Hive Salon, 2744 S. Glenstone Ave., Springfield, 417-889-8889, honeyhivesalon.com
Cost: $64.95
What It Is: The GrandeLash serum comes in a sleek orange or golden tube the same size as your favorite liquid eyeliner and is applied the same way. After washing your face at night, moisturize and then spread the serum over your lid close to the lash line for longer, thicker and healthier looking lashes. Honey+Hive artist Mary Kate Hilmes swears she began seeing results after just a couple of weeks of using GrandeLash consistently. The product is a blend of vitamins, peptides, amino acids and a plethora of other conditioning ingredients fused together to protect lashes against the weight of extensions and makeup. Wear it underneath mascara to ensure the strength and length of your lashes. 
Jamaican Black Castor Oil
From Sally's Beauty Supply, 3652 S. Campbell Ave., Springfield, 417-882-5910, sallybeauty.com
Cost: $6.99
What It Is: This thick oil has become a staple for people with natural hair who want to stimulate growth at the root. Castor oil is derived from the seeds of the castor plant and is rich with ricinoleic acid and omega-6 essential fatty acids that accelerate blood circulation and saturate hair follicles with the nutrients needed to moisturize and strengthen your lashes. It's perfect for eyelashes that are sparse or thinning and will restore growth within six weeks of daily use. After washing your face, take a clean spoolie brush and dip it in the castor oil, letting the excess drip back into the bottle. In the same way you would apply mascara, spread the liquid over your lashes. For an added bonus, brush some into your eyebrows and scalp for thicker hair everywhere.
Lash Extensions
From Nu Essence Spa, 1319 E. Republic Road, Suite C, Springfield, 417-890-7378, nuessencespa.com
Cost: $150 for a full set, $55 for a fill
What It Is: Effortlessly full, long lashes are what await anyone who gets lash extensions at Nu Essence Spa. The service includes a consultation so you'll get the exact look you want whether that's natural or voluminous. Using NovaLash Eye Extensions, technicians apply black extensions to individual lashes. No matter your natural hair color, it will look like you're wearing mascara. For best results, get a fill every three to four weeks and use conditioning products from NovaLash, also available at Nu Essence.
Lash Tinting
From Acacia Spa, 4058 S. Lone Pine Ave., Springfield, 417-823-8318, acaciaspa.com
Cost: $20
What It Is: Think of it as hair dye for your eyelashes. Acacia uses a special tinting product with all natural ingredients without using coal, tar or any other prohibited materials to define the lash. This process is perfect for low-maintenance types who prefer to go without makeup but still want more noticeable lashes. The lash technician sits you back in the chair and brushes the tint over your lashes to let it sit for about ten minutes. Fuller and darker lashes are the result and can last anywhere from four to six weeks. Combine it with Acacia's lash lifting service that uses a perm-like product to curl the lash, and just like that you're ready to get up and go.