Style
We Love: The Oxford Shoe
We fall head over heels for this season's hottest look that adds a pop of feminine charm to the classic Oxford shoe.
Ettie Berneking
Feb 2014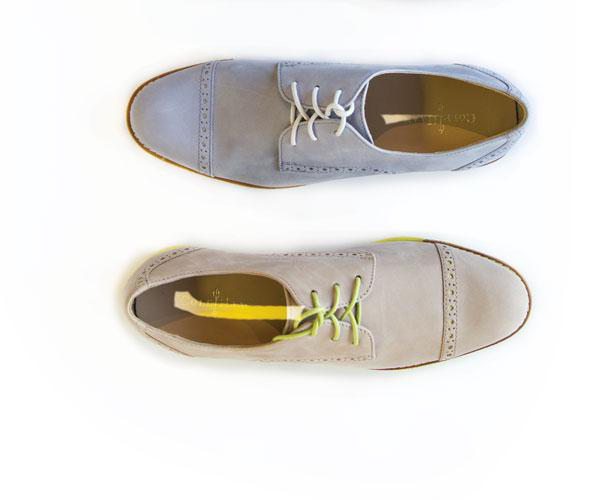 Don't wait for spring to arrive to treat yourself to one of the season's most trending new styles: a pair of tailored Oxford shoes. This look has taken the fashion world by storm, and now it's finally stepped into 417-land boutiques. 
We spotted a pair of stylish Cole Haan Oxfords ($198) at Harem & Company (4339 S. National Ave., Springfield, 417-881-0602, haremboutique.com) while perusing local boutiques to check out the latest fashions. As soon as our eyes locked on those sharp-looking suede kicks with their bright-colored soles, our wish list got a bit longer.
Part of the appeal is the semi-androgynous style. "It's a feminine take on a menswear style," says Julie Mace with Harem. Soft pastel colors add a playful look to the polished business-style shoe, and with an array of ways to wear these kicks, we can't wait to see how 417-land footsies don this colorful look.
Wear them with...
1. Cropped pants and a jacket
2. A fitted top tucked into a flouncy mini-skirt
3. A pair of rolled-up boyfriend jeans and a loose top for a more casual look