Health
Direct Primary Care in 417-Land
A different type of doctor's office has been popping up throughout 417-land: direct primary care. We talked to two of the newest clinics and one that's been established for over a year to get the answers you need.
By Rose Marthis
Feb 2016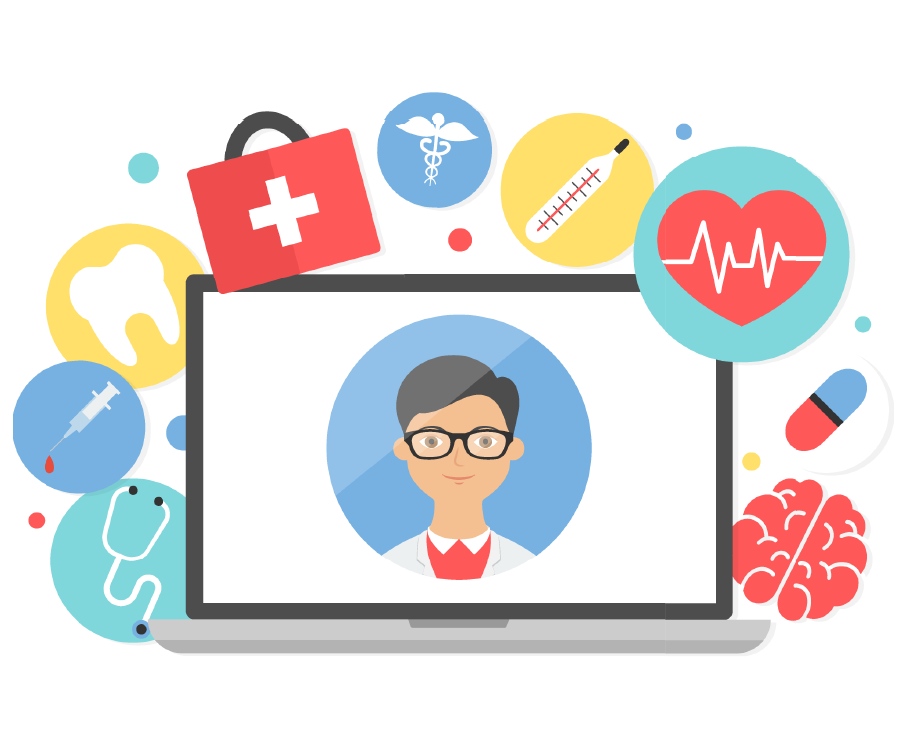 Winter is prime sniffling season. That runny nose could be just a cold, or it could be a warning sign for something bigger. When you need a quick answer before footing the bill for urgent care, wouldn't it be nice to be able to text or email your doctor? There's a new kind of care showing up in 417-land that allows just that.
Direct primary care is a new model of healthcare that aims to improve the overall quality of medical care and create better doctor's office experiences for patients. Primary care physicians eliminate insurance as a method of payment for office visits, and instead charge a flat monthly or annual fee. This allows patients nearly unlimited access to their doctor and lower prices for basic medical care and procedures. In 2011, there was only one direct primary care clinic in Springfield. In 2014, four more clinics opened and by 2016 three more clinics had joined the city's group of practices. With this new form of healthcare on the rise, we turn to local experts to help sort out what this means for local families. Dr. Matthew Green of Ascent Direct Primary Care in Nixa, Dr. Luke Van Kirk of Command Family Medicine in Springfield, and Dr. Cynthia Croy of Family Health Center Direct in Joplin help answer what you need to know. 


How is the direct primary care model different from traditional health care?
The biggest differences are payment methods and how you see the doctor. Doctors deal directly with patients in a membership fee format. "That covers all their primary services," Dr. Green says. "We don't bill insurance, Medicaid or Medicare, and by cutting out the time and money that requires, we pass savings on directly to patients for care." 
"You get to spend more time with your patients, and not so much time on paperwork and computers, to offer high-quality care that's affordable," says Dr. Van Kirk. 
Because of the membership format, there is a limited number of patients the doctors can see, which allows greater accessibility and a higher quality of service to patients, Green says. "I can generally see people within 24 hours, there are shorter wait times, and patients spend more time at the appointment," he says. 
One of the biggest differences is the 24/7 access to your doctor. You can ask questions via calls, text or email, and sometimes visits can be made over video chat. "Members don't have to leave work to ask me a question," Dr. Croy says. "We can take care of it at home before they have to come in." Green says this unlimited access helps him try to eliminate the need for urgent care or emergency room visits for his patients, because they can call him as their primary doctor and he can tell them how to fix the problem without the substantial bill you'd normally pay for after-hours care. 


Is direct primary care membership the same as insurance? 
Each doctor made it very clear that membership fees cover anything for regular primary care, but insurance plans, Medicare and Medicaid are not accepted. Green says memberships do not fulfill the requirements in the Affordable Care Act, so he recommends patients get insurance to cover emergencies, hospital visits and surgeries. Van Kirk says the membership fees make the day-to-day care affordable, so health insurance can be used on the bigger needs. "You don't have insurance to cover gasoline in a car," he says. Croy says that having a membership in addition to insurance lets you have a wider range of healthcare solutions available to you as a patient. Before she started the direct primary care model, she couldn't always order medications or tests a patient needed because it wasn't approved by the insurance company, but now she can discuss more options with her patients. 


Why would doctors want to switch to this model?
Croy has had her practice for 16 years, but she started offering patients direct primary care in 2014. She says when the Affordable Care Act caused changes in insurance and Medicare, practicing medicine on those patients was difficult. "I heard about direct primary care and it seemed like the perfect solution," she says. With the new model, she's excited to get patients directly involved in choosing how they want to take care of their health, she says. 
Green and Van Kirk are newer to the field, with both of their clinics opening in late 2015. Green says he was motivated to practice direct primary care because he saw a need for more options. Patients were getting frustrated with limited access to doctors and the lack of cost transparency, he says. With direct primary care, he appreciates being able to make unbiased recommendations. "We just want healthy members," he says. 
Van Kirk watched his cousin open a direct care clinic in Wichita, Kansas five years ago and decided that's how he wanted to practice medicine, too. He has seen his patients get excited about not having trouble seeing their doctors, he says.


---