Dishes
5 Best Cheesy Dishes
Things are about to get cheesy. We've rounded up five of our favorite warm, gooey, melty, messy and extra-cheesy dishes. Bring some extra napkins to Druff's, Cafe Cusco, Ocean Zen and other local restaurants.
By Ettie Berneking
Feb 2018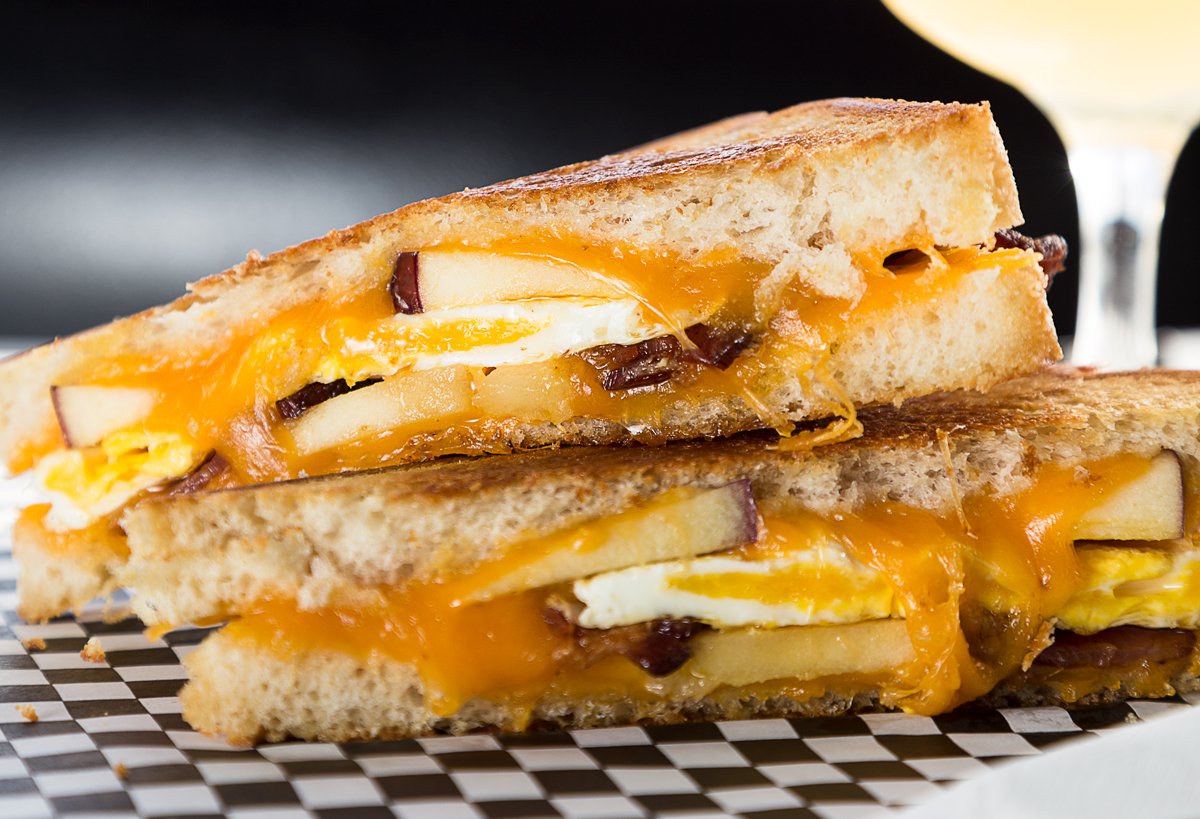 1. Fun Group
Druff's, 331 Park Central East, Suite 101, Springfield, 417-719-1719, yumdruffs.com 
Graduating from the kids table doesn't mean you have to abandon those salty finger foods you loved as a youngster. To enjoy the king of the kids menu—a melty grilled cheese—grab a barstool at Druff's and order the Fun Group. Slices of mild cheddar, thick-cut bacon and red delicious apples melt perfectly into the fried egg hugged between slices of sourdough. It's salty, sweet and delicious. 

2. Fresh Burrata Mozzarella
Ocean Zen, 4117 S. National Ave., Springfield, 417-889-9596, eatoceanzen.com
Like any truly good appetizer, this one could double as a meal. Of course, you'd be fork-first in a cheese-only dinner, but really, who could complain about that? Stuffed with juicy tomatoes, basil and salty prosciutto, the fresh burrata mozzarella at Ocean Zen could tempt the taste buds of at least three. But served with house bread and drizzled with balsamic vinegar, who would want to share?

3. Tequenos
Cafe Cusco, 234 E. Commercial St., Springfield, 417-868-8088, cafecusco.com
Know what eases the guilt of midday mozzarella sticks? Avocado sauce. Just ignore the spoonful of mayo mixed in. Simply dunk and devour before ordering seconds at Cafe Cusco. Instead of traditional mozzarella, harder and saltier cotija cheese is wrapped in flaky empanada dough and deep fried. That creamy avocado sauce served on the side offers a bright contrast to each warm, melty bite thanks to fresh avocado, lime juice and cilantro.

4. Basted Mac & Cheese
Gettin' Basted, 3115 MO-76, Branson, 417-231-4445, gettingbasted.com 
What goes best with a plate of hot ribs? How about coleslaw, fries, baked beans or mac and cheese? At one of Branson's newest barbecue joints, it's that cheesy mac that steals the show, and it starts with standard elbow macaroni. Stir in some melted cheddar cheese, cream and pork belly that's been smoked and deep-fried in house, and your basic mac is a thing of the past. To finish it off, this cheesy dish gets showered in Gettin' Basted's homemade barbecue sauce.
 
5. Cauliflower and White Cheddar Bisque
Metropolitan Farmer, 2144 E. Republic Road, Springfield, 417-720-1665, metropolitanfarmer.com
Eating your vegetables isn't half as painful when they're buried in a delightfully rich soup made with cheddar from Edgewood Creamery. The cauliflower in this soup is elevated in flavor and status thanks to a little cream, a little salt, a dash of pepper, a roux and plenty of white cheddar and fresh herbs.