Life
Ask Chad the Dad: Cashew Chicken and Valentine's Day
Chad Harris, a stand-up comic and regular contributor to The Mystery Hour, hits the stage as Chad the Dad. This month, he's answering questions about navigating life in 417-land—from a dad's perspective.
By Chad Harris
Feb 2018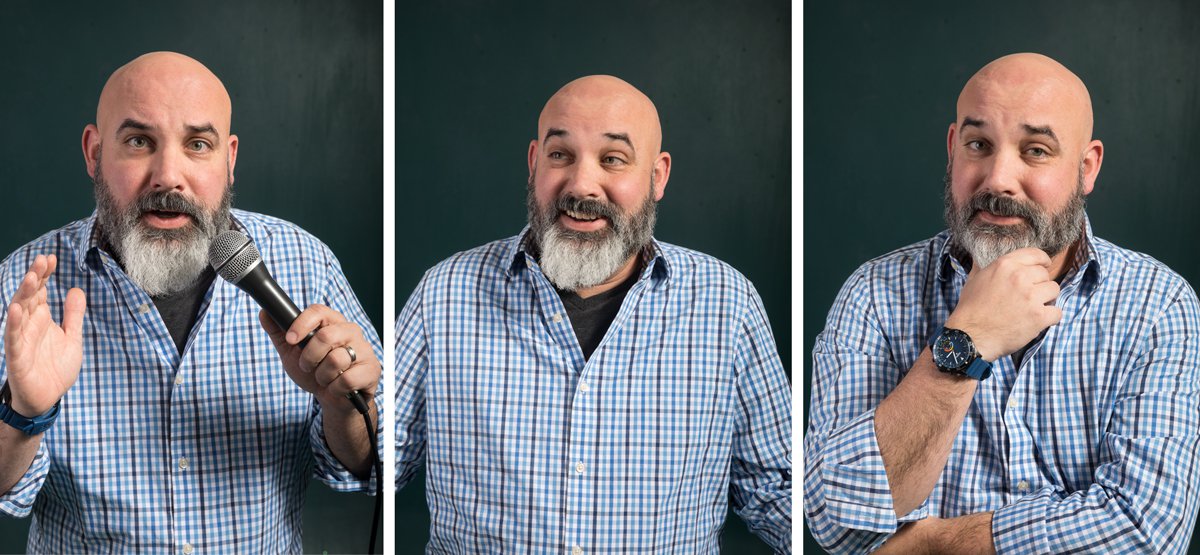 When is it okay to start feeding your kids Cashew chicken?
Ah, the regional delicacy that we claim as cultural cuisine: glorified fried chicken and gravy. Unlike most entertainment regulated by the government (lottery tickets, booze, tobacco), there is not a suggested guideline to nosh in this country. No PG ratings for happy meals, no NC-17 for Sriracha sauce and certainly no R rating for elk quiche. We must decide for ourselves. 

For those who love the CashChick, let's explore: Do you blend it up into baby food and start developing kids' palates early? Or do you wait until a kiddo can make the decision for themselves and truly enjoy or despise their culinary roulette? As a parent, I think we can only make suggestions as to what we enjoy and offer a bite from time to time to gauge interest from our children. If this sounds like a discussion of religion, well I've just solved the 1-to-1 relationship of cashew chicken joints and churches on every corner of 417-land. You're welcome.

I'm not crafty: How do I help make my child's valentines box? 
It's the month of love, a climate of intimacy and a period of disappointment and heartache: valentines box season. When it comes to crafting traditional Cupid Cubes, I recommend making one as tiny as possible (think watch-sized box), as it delivers two benefits. First, there's less surface area to decorate than a normal shoebox, thus saving time and energy for other parenting responsibilities. The second benefit is the creation of exclusivity in the classroom—this box can only accept a limited number of cards, so cram them in while you can! The small size also hedges against hurt feelings if only a few classmates decide to make a drop at your kid's cardboard heart receptacle (small boxes fill up with treats fast).
When it comes to construction, I recommend letting the kids be responsible. If you must be involved, limit it to the concept and design phase. Always help if pyrotechnics are involved.
Chad (the Dad) is a husband, father and comic who realizes it takes a village to raise a child, yet parents can't dump their kids in the village square where the village idiot becomes a bad influence. He maintains that you should raise your own damn kids to make the world a better place—have fun, but don't mess it up for the rest of us. Send your questions to him at
standup@chadthedadharris.com
. 
C(TD) is not a parenting expert, holds no relevant degrees and claims not to provide helpful advice.