Life
The Moxie Brings Classic Films to Older Kids
Tired of watching Frozen on repeat? Let it go and let Moxie Cinema's Moxie Flix program expose your kids to essential films all children should see.
By Courtney Caldwell
Jan 2018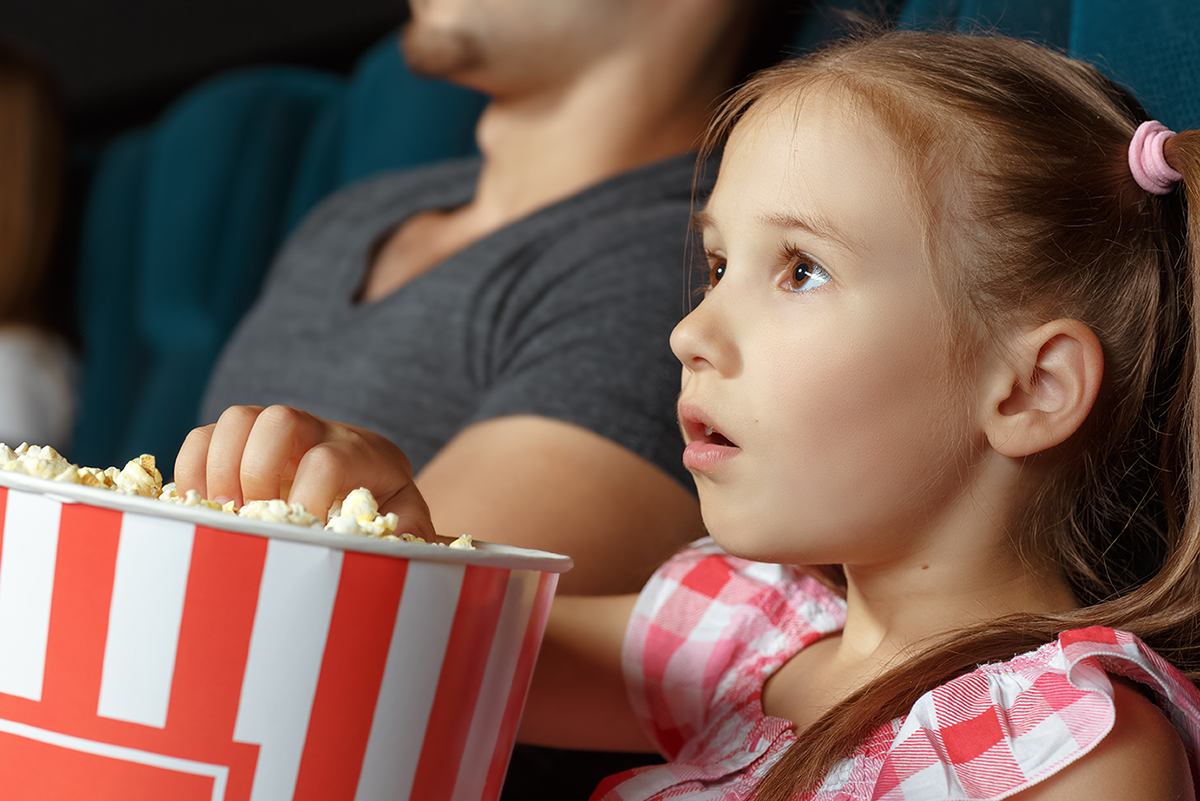 Mike Stevens and his wife, Kate Baird, wanted the best for their daughter when it came to watching moves. They knew they wanted her to see more than what was just shown at the multiplexes. Stevens is executive director of Moxie cinema, so naturally, his daughter Saskia, who was 2 years old at the time, loved Moxie Mornings, the cinema's hour-long kid-friendly event that features short films and hands-on art projects for children 2 to 6 years old. As Saskia started to outgrow Moxie Mornings' kids films, Stevens and Baird decided they needed something similar but catered to children aged 7 and older. 
This brought up the concept of developing a program to show innovative short films essential for kids to see before they turn 13. Moxie Cinema developed Moxie Flix to do just that a little over two years ago. Moxie Flix teaches kids about past films and the form of cinema arts in a way that children ages 7 to 12 can be interested in. The program offers more recent films that were a huge hit before the children's time as well as silent films. 
Stevens and Baird wanted children to have a sense of how different movies were compared to the films they see in theaters nowadays. For variety, they try to show films that are not typically shown in local theaters.
The Moxie Mornings and Moxie Flix programs continue each month thanks to a grant from the Missouri Arts Council. The Missouri Arts Council receives 87 percent of its own funding from legislation and the federal government, allowing the council to give grant money to organizations like the Moxie. The Missouri Arts Council feels that Moxie Flix is a unique aspect to 417-land and provides Springfield with education and entertainment through the arts for young ages. Stevens and Baird's goal is for the community—children and adults alike—to come together through the arts, and the pair aims to increase education on the many types of films out there. 
Showings for Moxie Flix are free Fridays at 4:30 p.m. and Saturdays at 10 a.m., and each month brings a different film. February's Moxie Flix movie of the month is Watership Down (1978). 
Moxie Cinema
305 S. Campbell Ave., Suite 101, Springfield
417-429-0801
moxiecinema.com


Future Flix Showings: 
March: New York International Children's Film Festival (Kid Flix 2–6/Party mix)
April: The General (1927)
May: Back to the Future (1985)